The traditional Polish evening at the "Ohrid Summer" festival took place last night under the vaults of the church of "St. Sophia" with a full-length concert for violin and viola by the artists Emanuele Salvador (violin) and Emilia Goh Salvador (viola).
The Ambassador of Poland to the Republic of North Macedonia, Krzysztof Gżelczik, who assumed this position two months ago, stated that it is a great pleasure to promote Polish culture in our country, which is often visited by Polish tourists.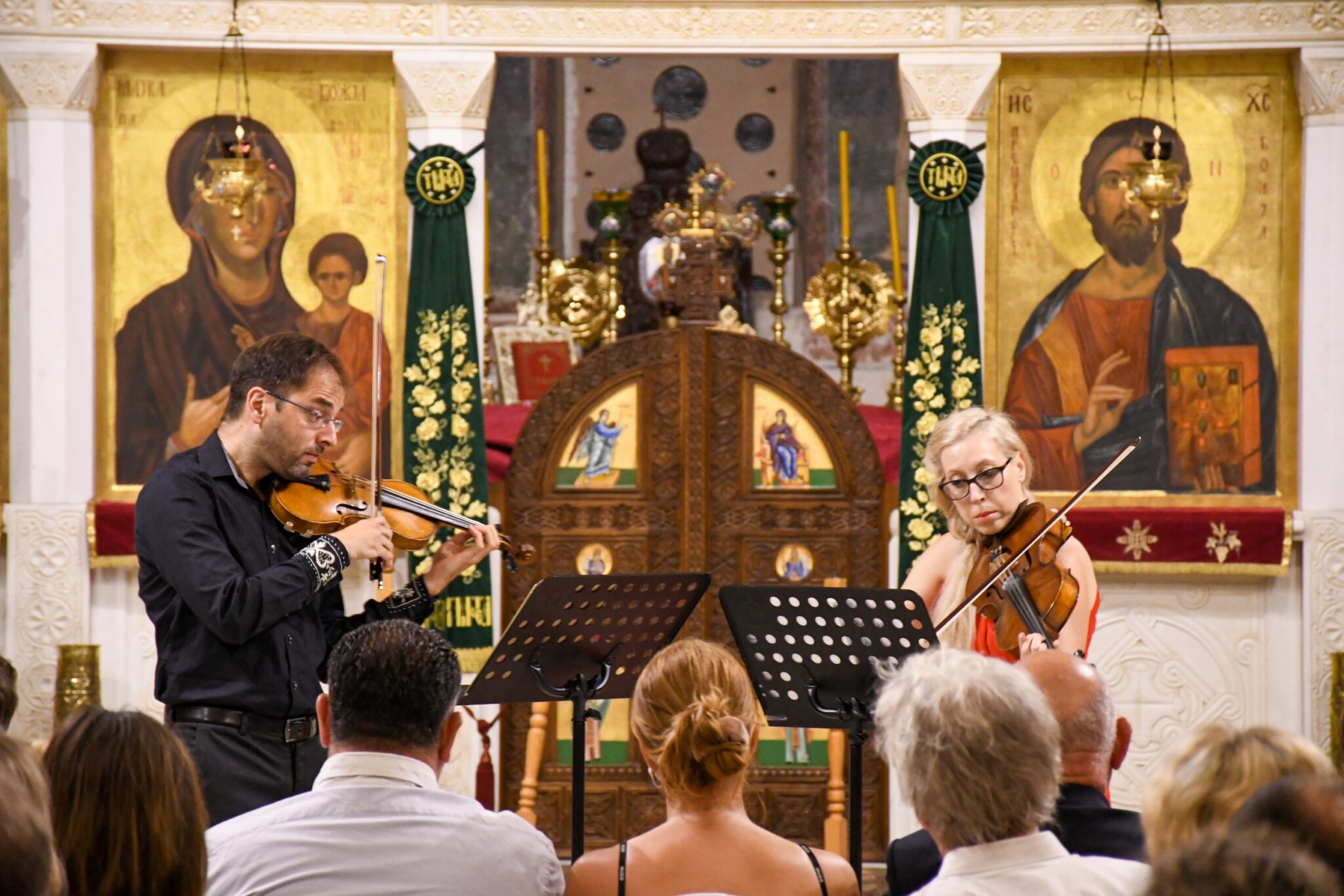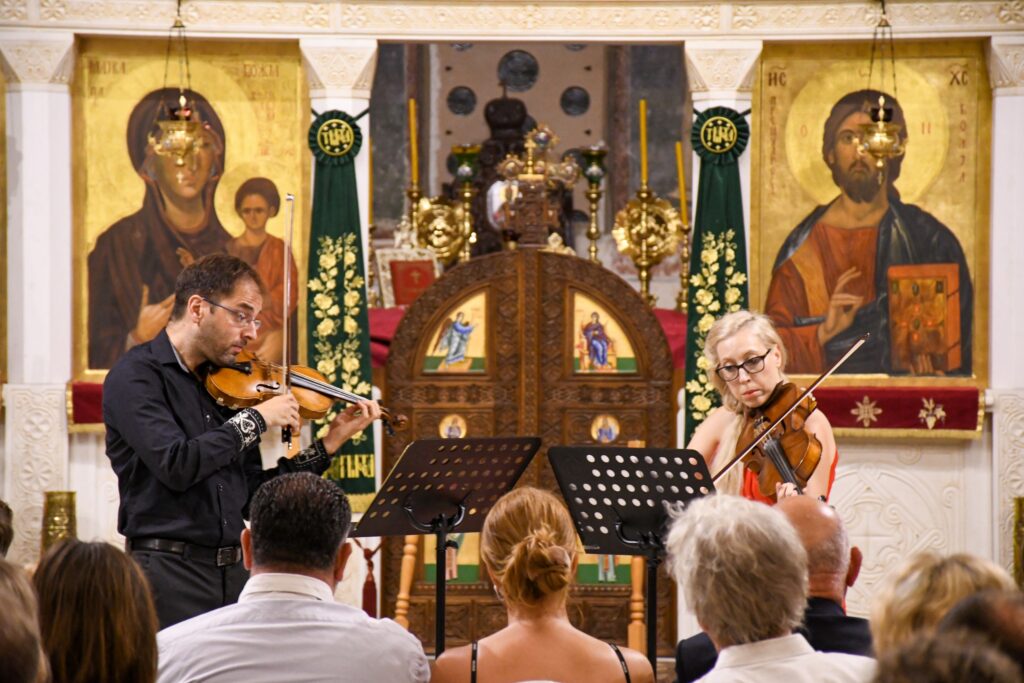 – As the Ambassador of Poland, I arrived in the country two months ago. I had the honor of attending the grand opening of the "Ohrid Summer" festival and could witness its esteemed reputation. It is a great pleasure for us to have the Polish evening organized with the help of our consulate in Ohrid. Promoting Polish culture brings us immense satisfaction and holds significant importance. Culture is the best way to express the closeness between our two nations, the Macedonian and the Polish. Additionally, I am aware that many Polish tourists visit Ohrid, and some of them will be present in the audience tonight at the concert, said the Polish Ambassador Gżelczik.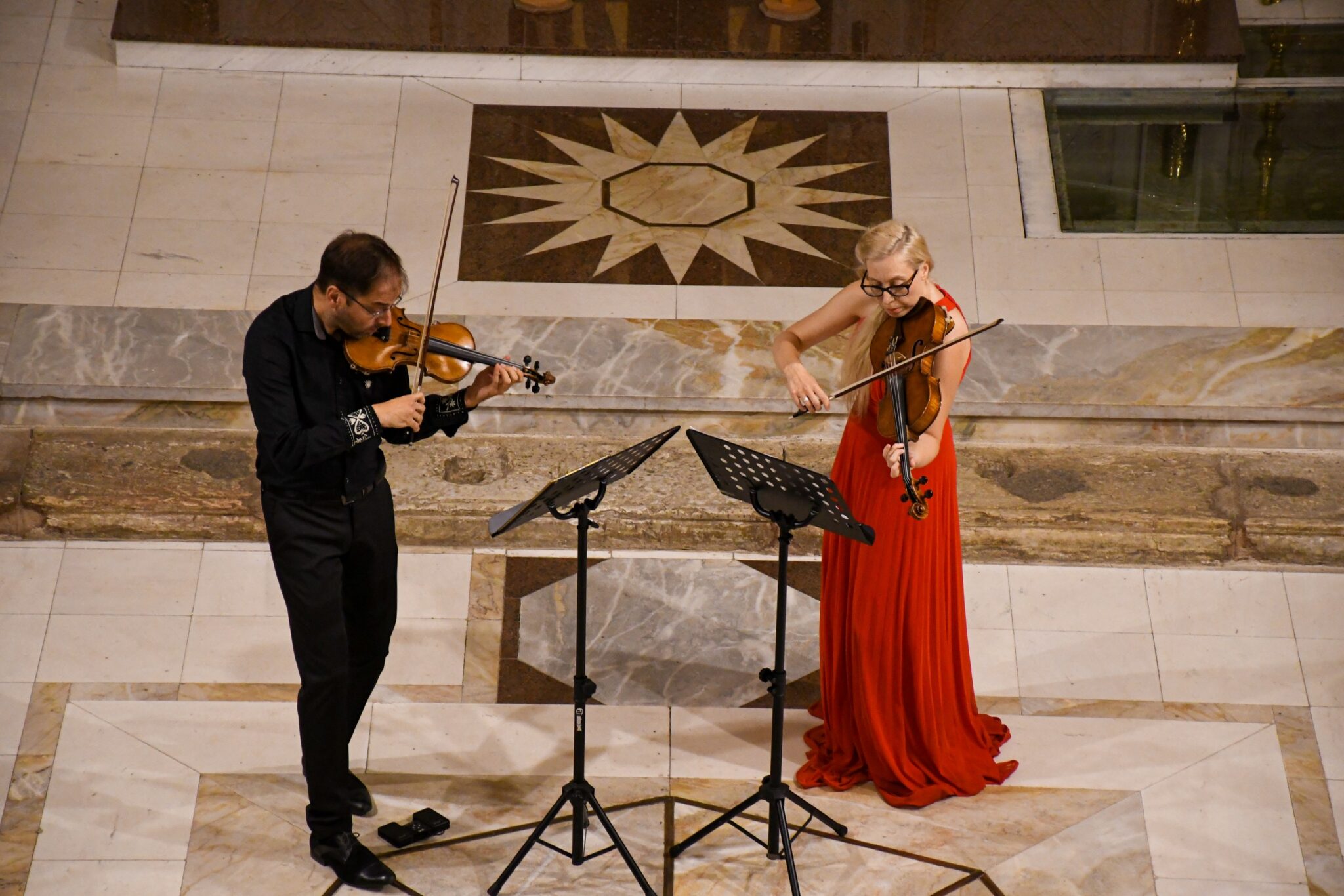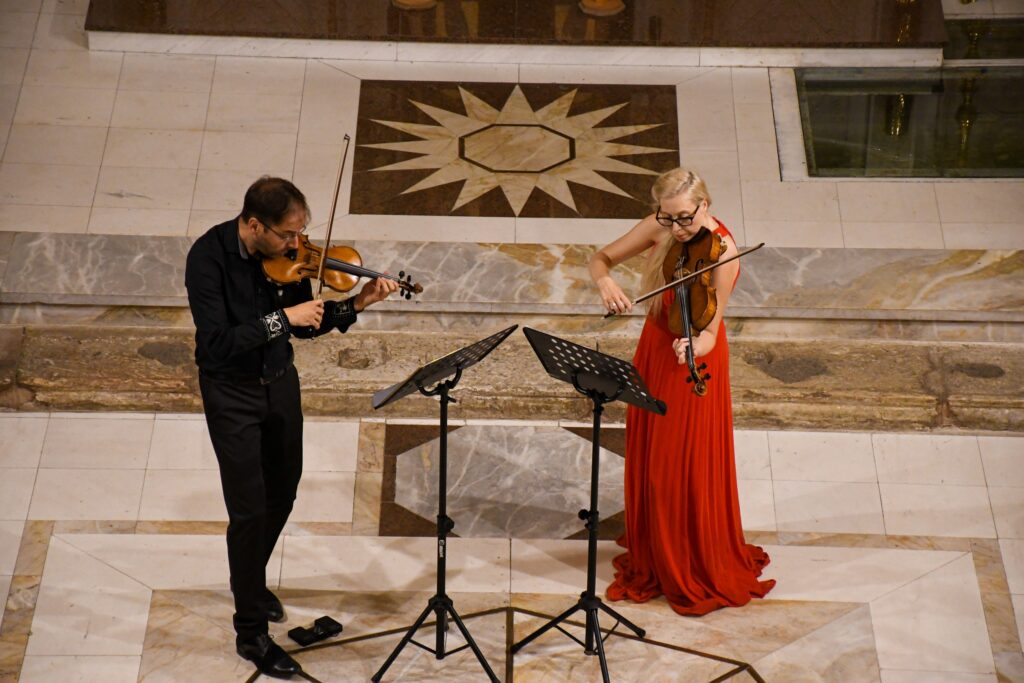 Violinist Emanuel Salvador and violist Emilia Goh Salvador captivated the audience with their musical refinement and virtuosity on their instruments, interpreting compositions by Bach, Mozart, Halvorsen, Sibelius, Fuchs, and Bartok.
"We performed in an extraordinary venue with exceptional acoustics. Simply a perfect church for concerts. Having both violin and viola, the acoustics contributed to a better ambiance for the audience, and we felt comfortable performing at the concert. It's our first time in Ohrid, and we are amazed; wherever we look, there is beauty everywhere," shared violinist Emanuel Salvador, expressing his impressions of the concert in Ohrid.
Years ago, "Ohrid Summer" together with the Honorary Consulate of the Republic of Poland in Ohrid organized a Polish evening as part of the festival program, featuring performances and concerts by renowned artists and musicians from Poland.
One of the most memorable concerts in the festival's history was the performance by one of the most celebrated contemporary composers – Krzysztof Penderecki, who was later recognized as the musical event of the year in 2013.