An exhibition of photographs titled 'Behind the Scenes' by photographer Aleksandar Tomovski was opened last night in the Courtyard of the 'Saint Sophia' Church as part of the 63rd Ohrid Summer festival.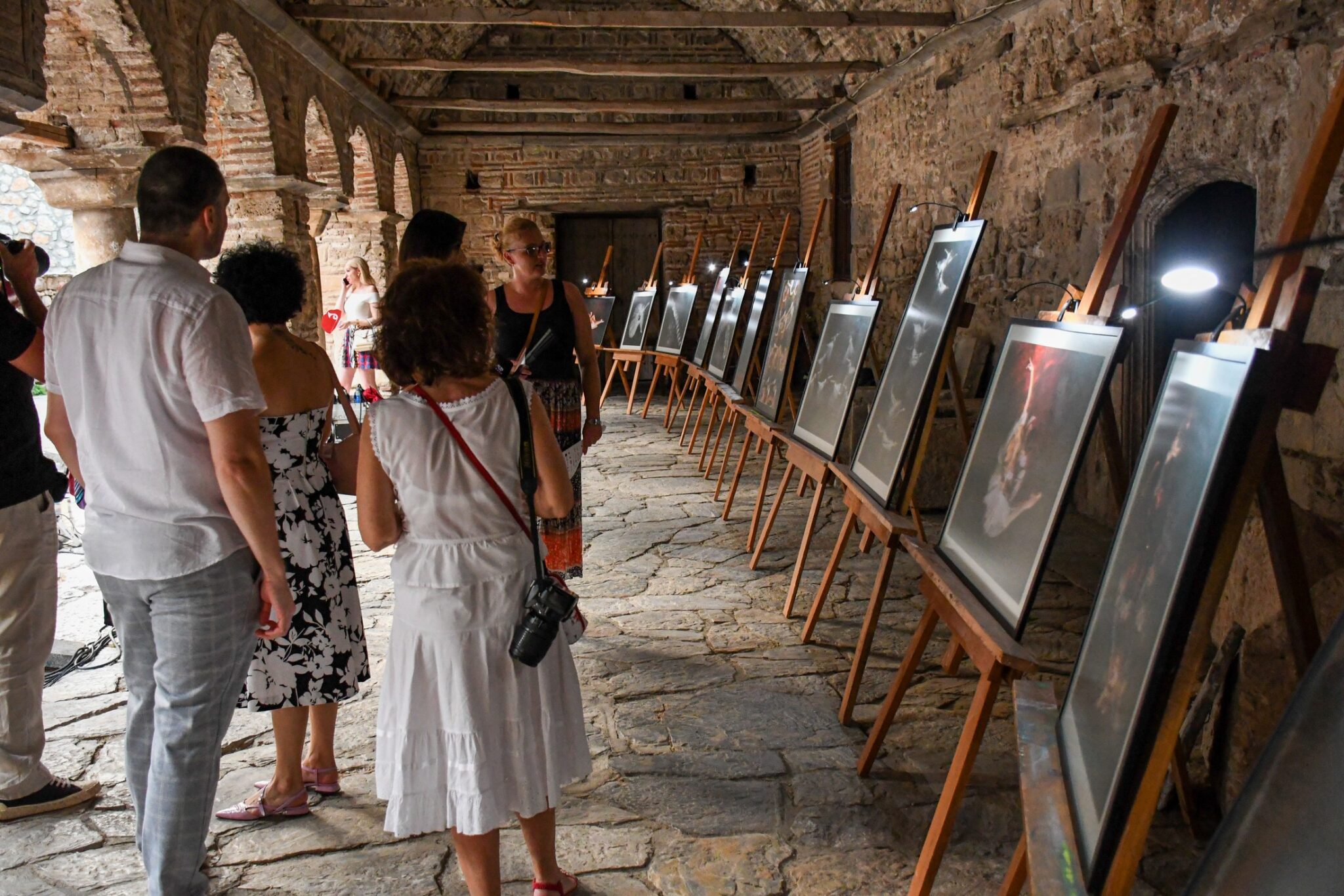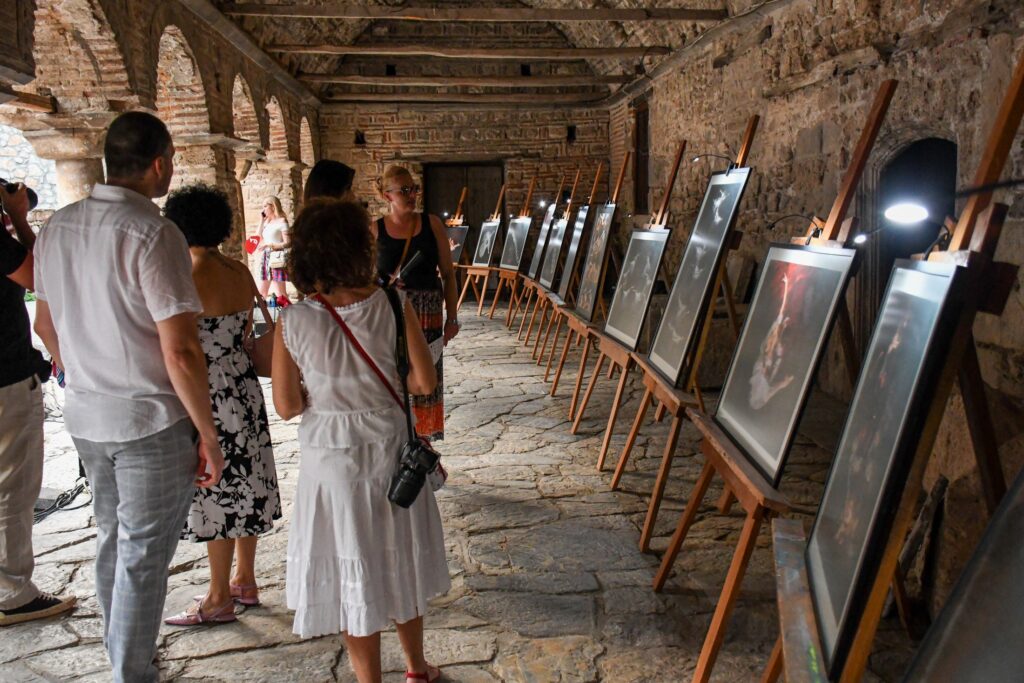 This exhibit, as the author himself states, was specially created and intended for this year's edition of the prestigious 'Ohrid Summer' festival and the unique space in the courtyard of the magnificent 'Saint Sophia' Church.
The entire concept is filled with symbolism and philosophy, featuring 12 photographs printed on top-quality Hahnemühle FineArt paper in large format, capturing ballet performances on the stage of the Macedonian National Opera and Ballet from a unique bird's-eye perspective. We often seek the sublime by looking upwards, but these photographs attempt to answer the question – what if we rise higher and witness an elevated creation manifested as a blend of music, movements, and forms, colors, stories, and emotions, says Tomovski.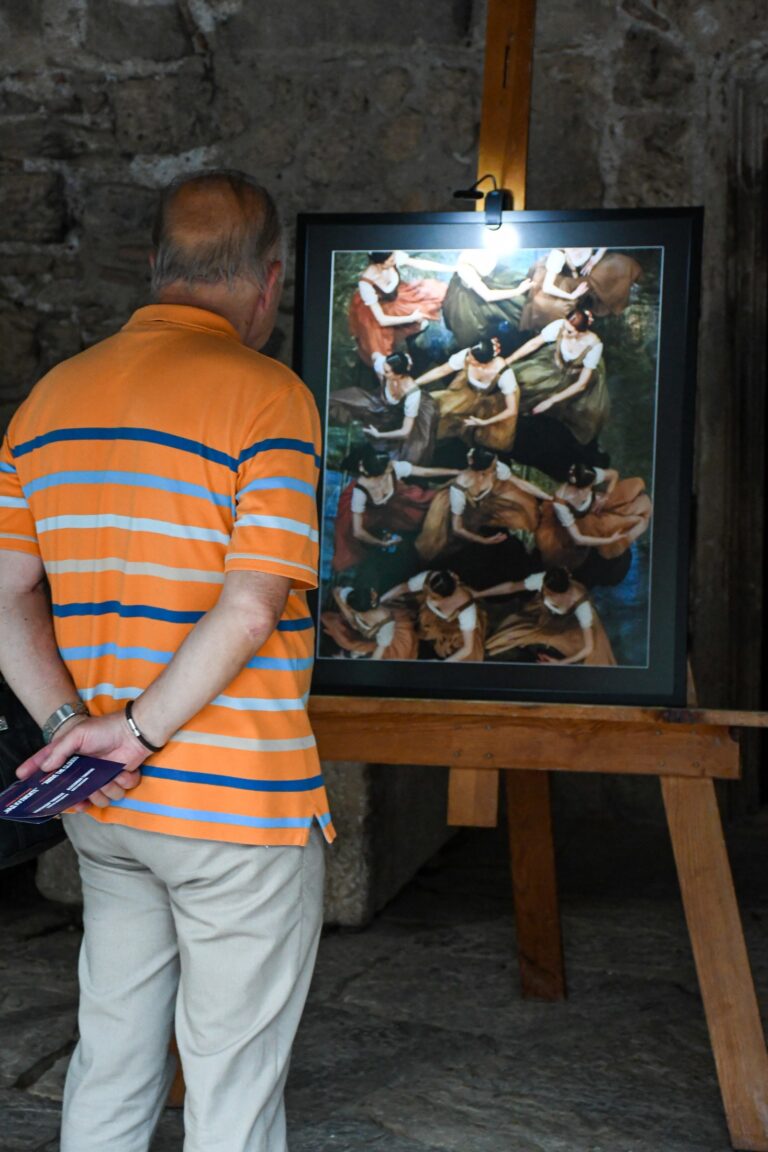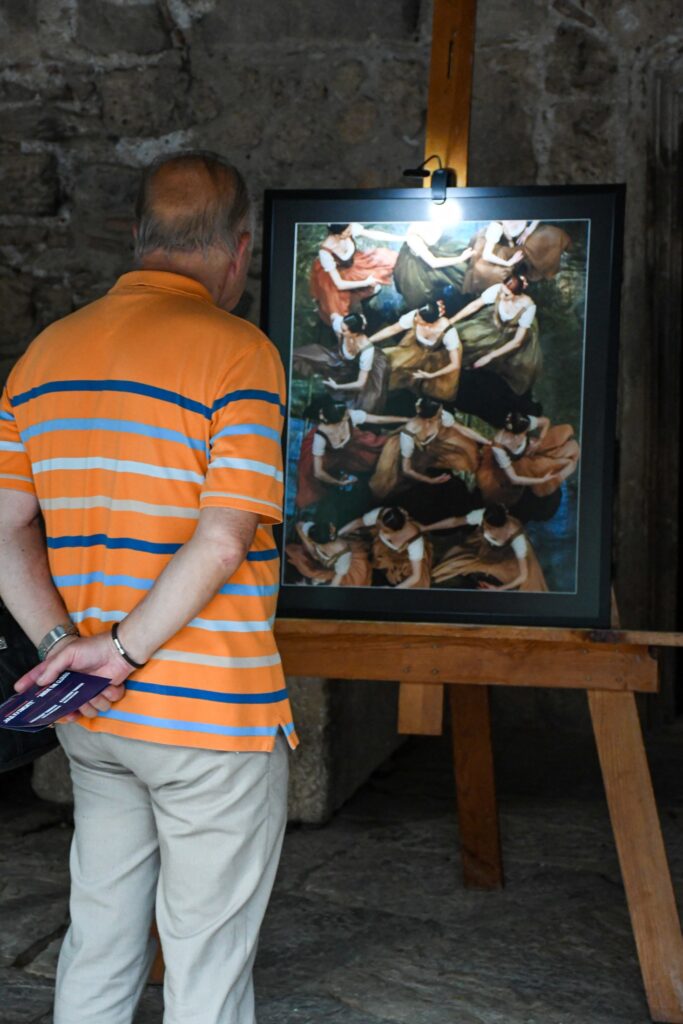 The 'behind-the-scenes' perspective is well-known and common, but capturing these photographs 'from above the scenes' requires greater effort, which is an excitement for the author. Why precisely from a bird's-eye view?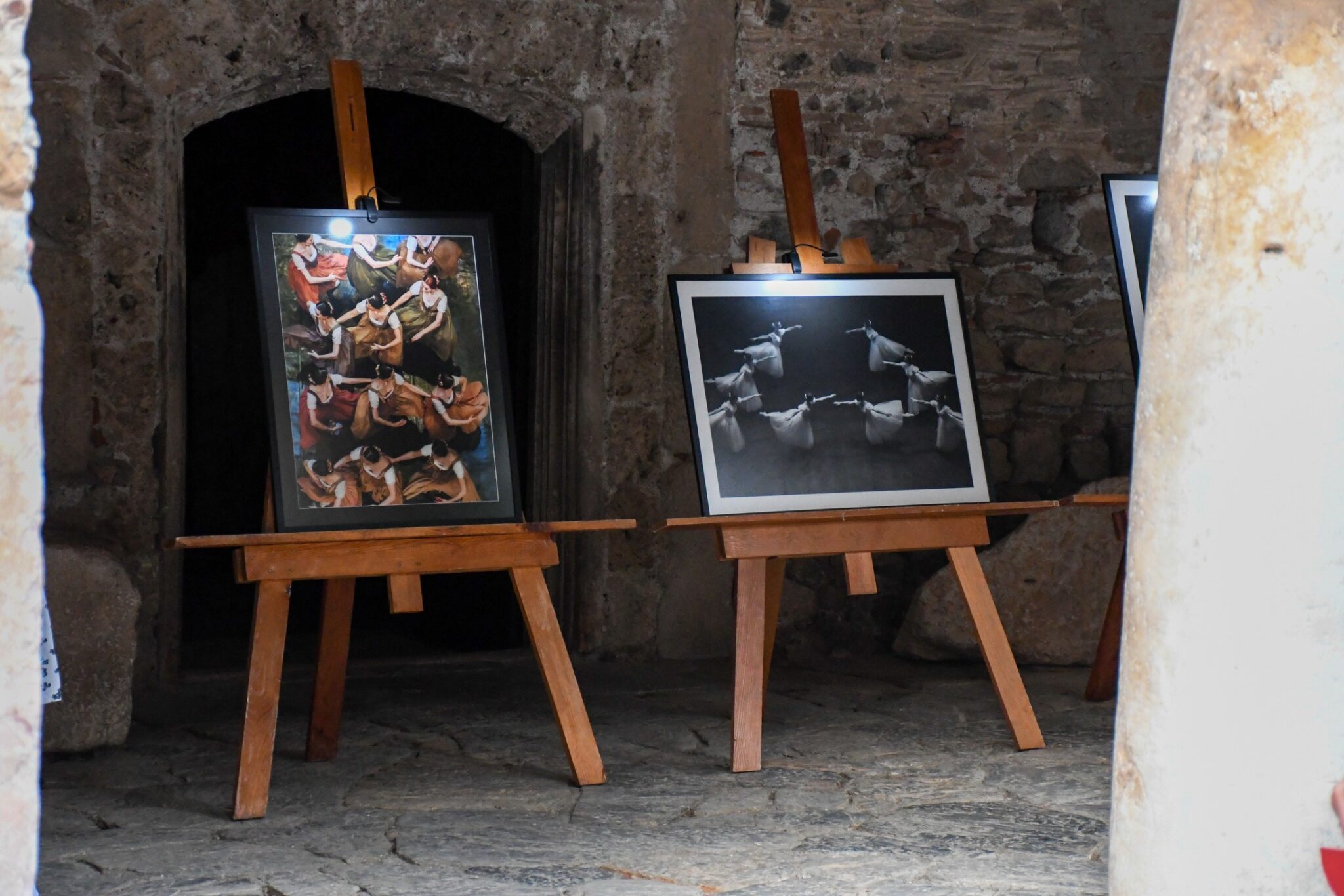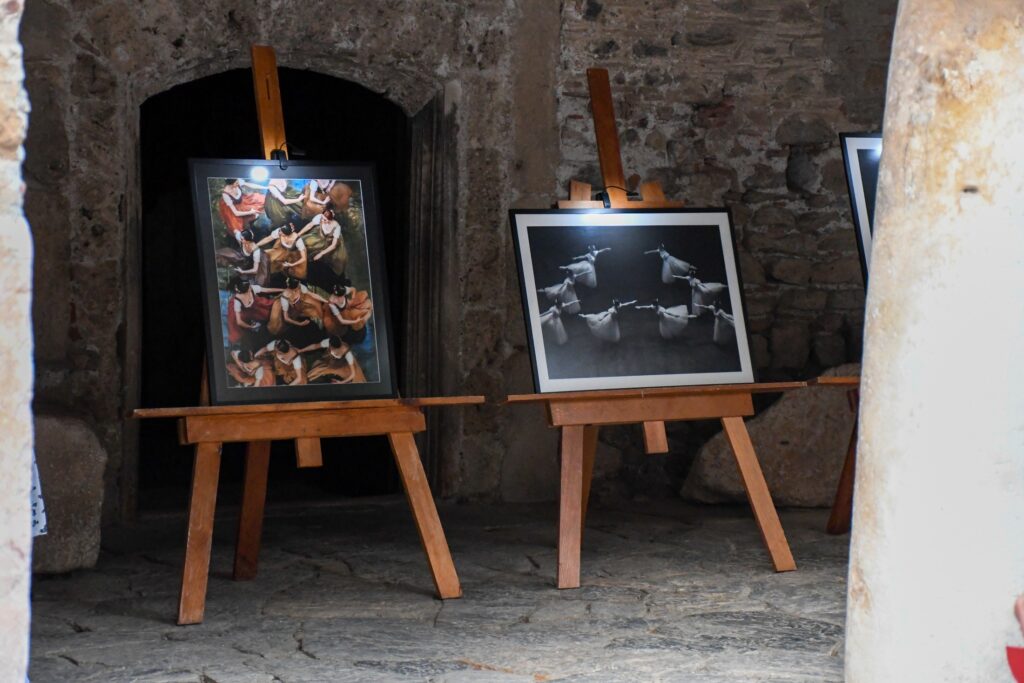 Probably in the same way as I found myself behind the scenes, led by curiosity and exploring new perspectives of more or less familiar stories that I have been 'capturing' around the stage of the Macedonian National Opera and Ballet for quite some time. Also, because of the complexity and effort needed to create such an artistic piece, for which very few theaters offer such technical possibilities, explains Tomovski.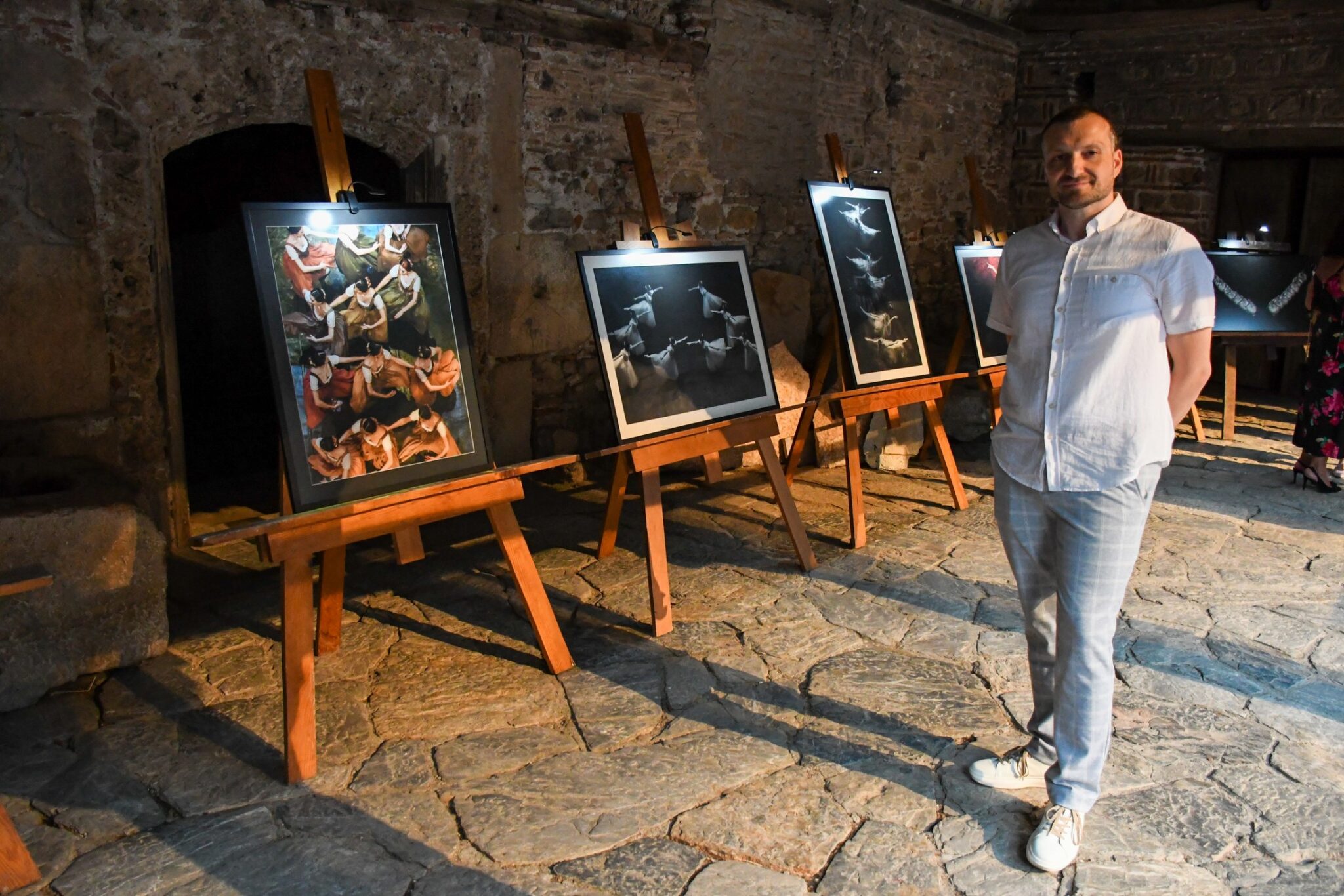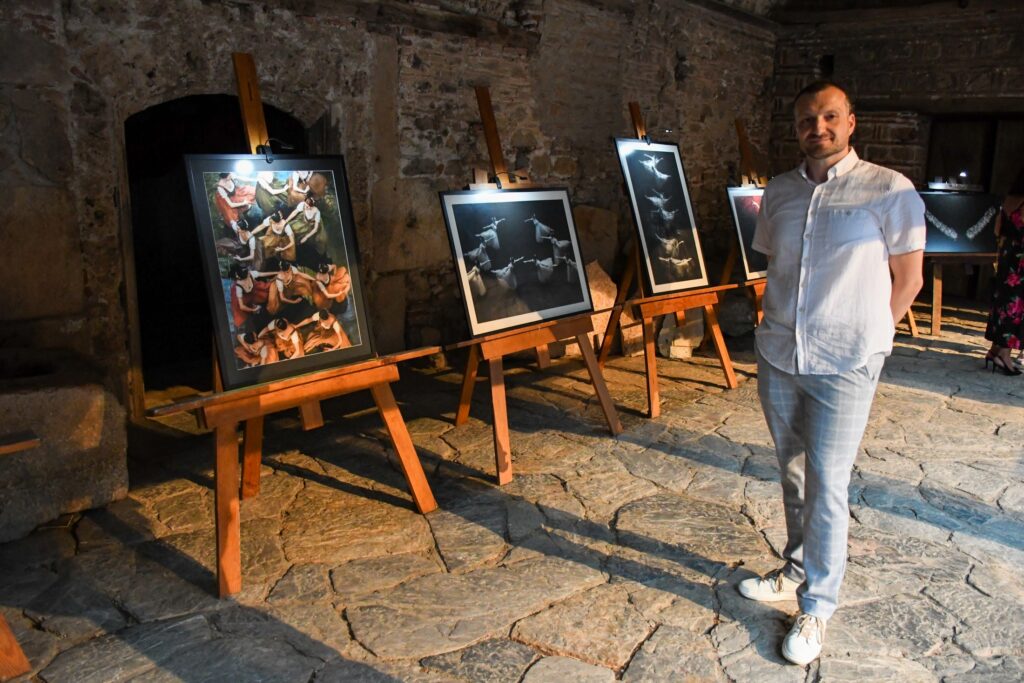 Aleksandar Tomovski was born in 1985 in Skopje. He is a software engineer, but also a photographer and filmmaker in his spare time.
His love for photography arises in nature and mountain heights, then descends and grows through urban streets, approaching the daily lives of people, to gradually focus on capturing the essence of women, who have defined art throughout the centuries and represent eternal inspiration for artists. Somewhere in this mix, ballet and ballerinas find their place, with all the elegance and grace they possess, as well as the expressions through acting, dance, and costumes.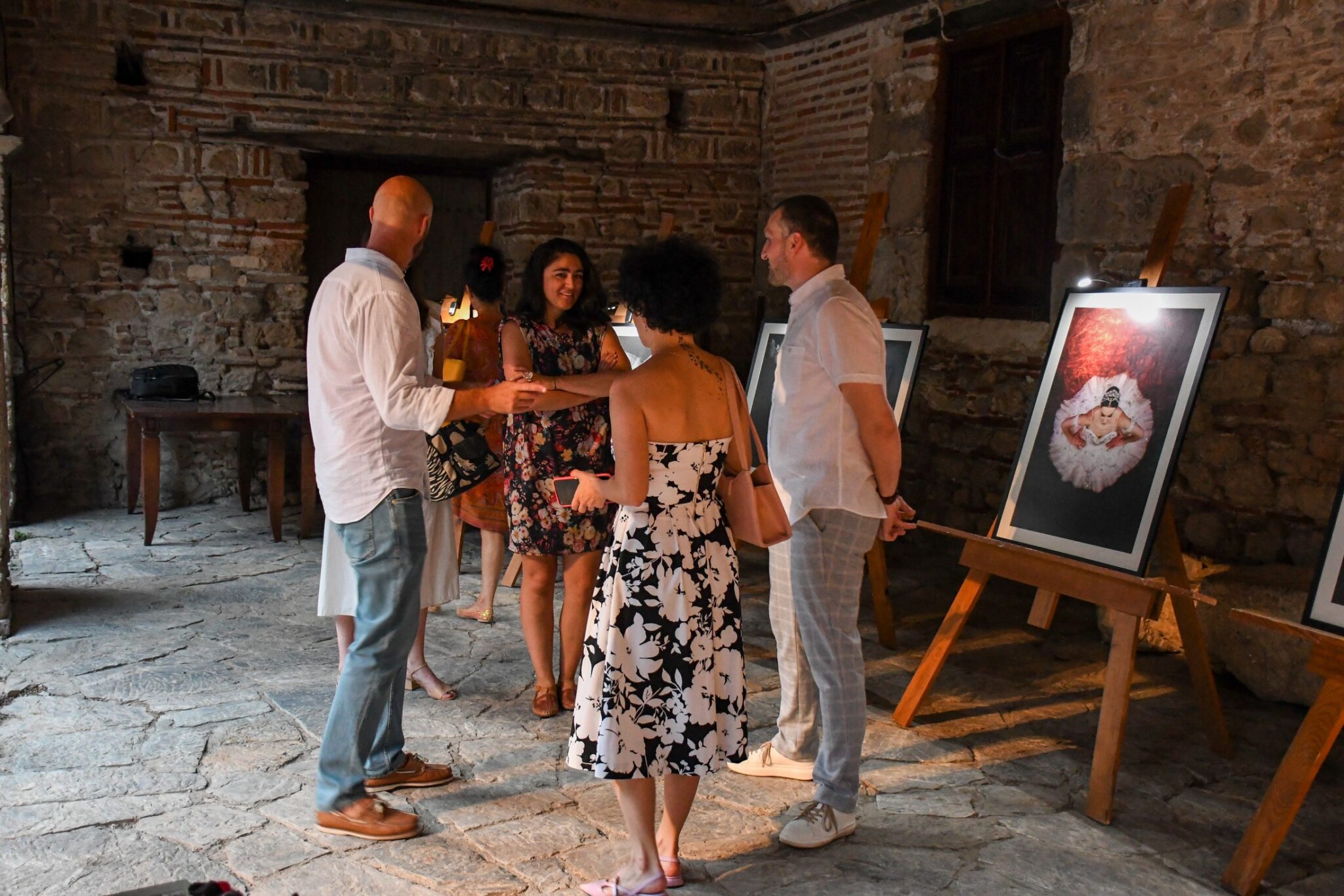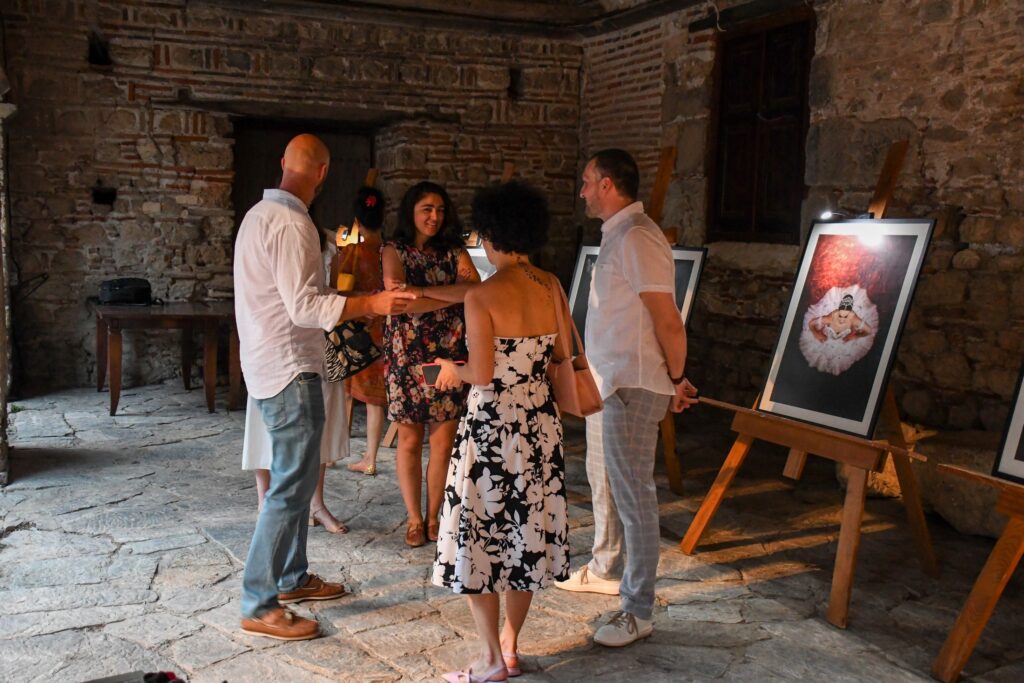 Over the years, Tomovski has participated in prestigious international competitions and group exhibitions in prominent galleries, earning numerous gold, silver, and bronze medals, honorary awards, diplomas, and recognitions."