An unforgettable evening at the "Ohrid Summer" was hosted by the members of the German Frank Dupre Trio, featuring pianist Frank Dupre, Jacob Krup on double bass, and Obi Jene on drums. Full of curiosity and virtuosity, with ease and profound empathy, the internationally renowned artists from the Frank Dupre Trio effortlessly transcended alleged genre boundaries, blending classical music with jazz.
Frank Dupre is a musician with an endless horizon, a bridge-builder between classical music and jazz, and therefore, one of the most promising exceptional artists of his generation. From a very young age, Frank Dupre was interested in music from various styles and genres, viewing it from different angles: as a jazz drummer, a classical pianist with a great interest in modern music, and last but not least, as a conductor. He dedicated himself to the classical piano repertoire and shaped his international career as a concert pianist.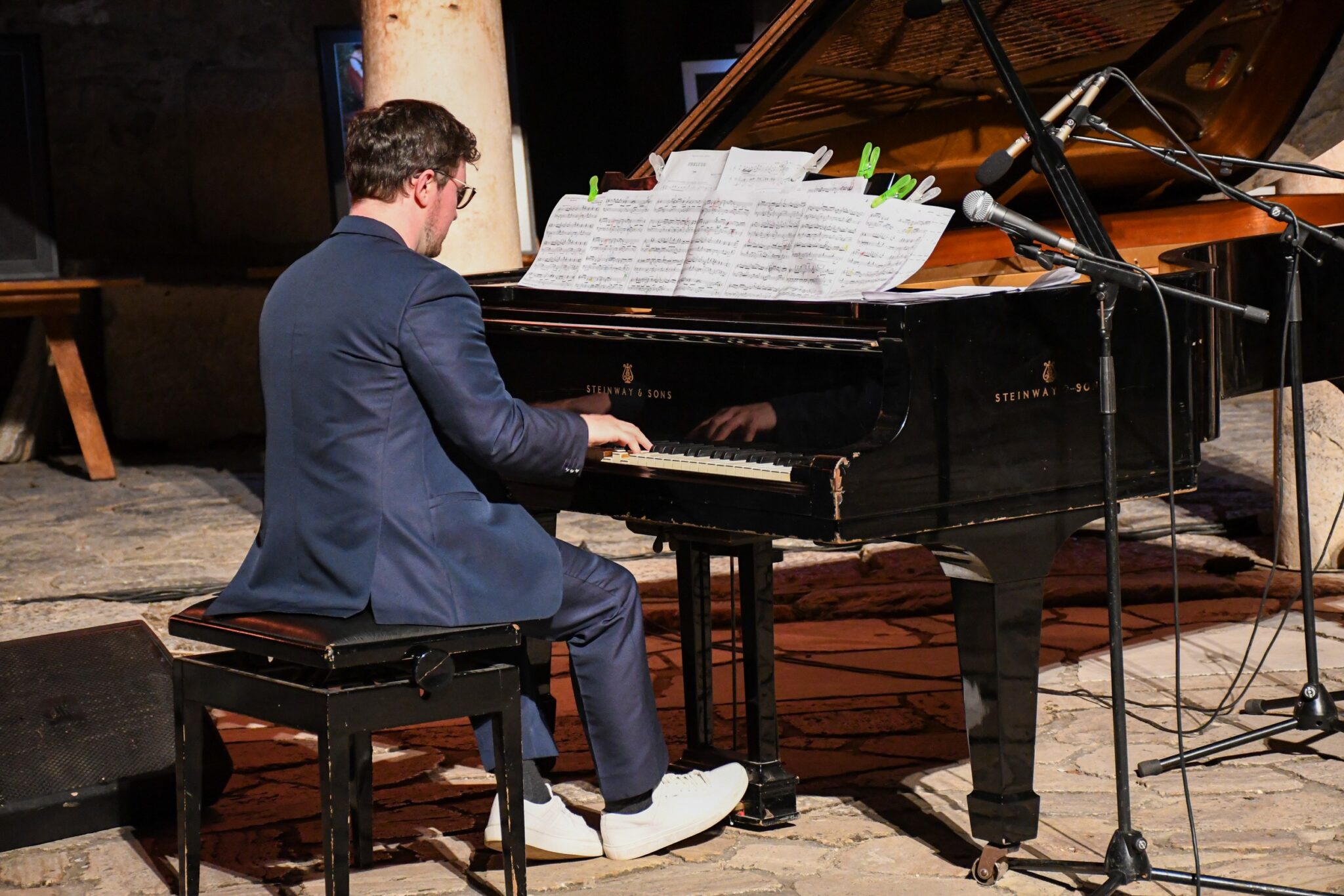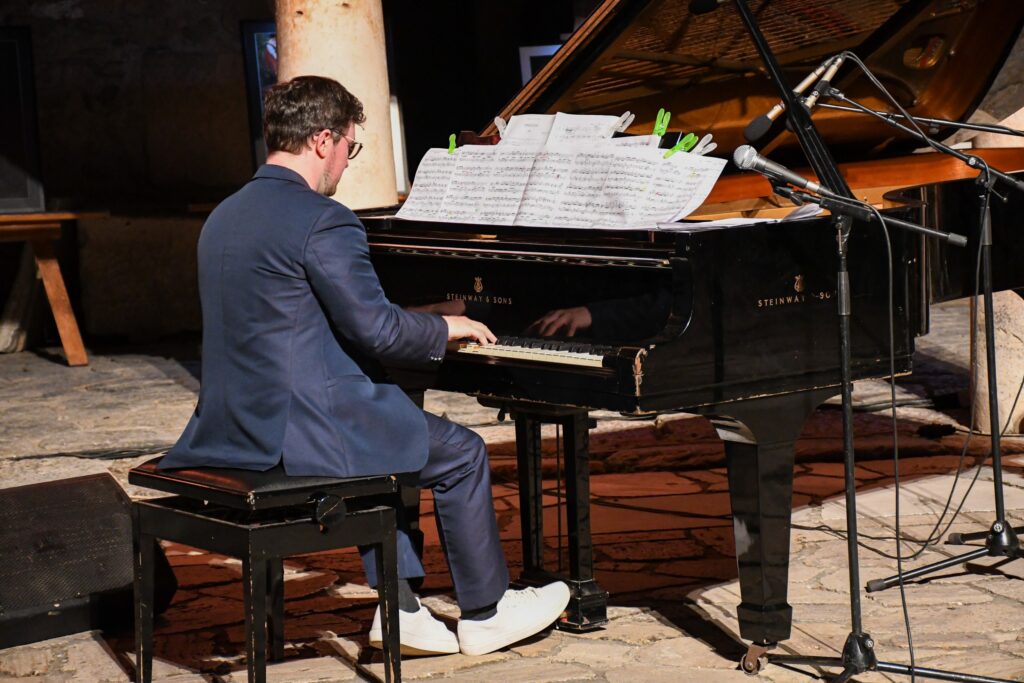 "We felt an incredible energy from the audience, who danced and even sang along to the melodies we played. The power of mixing classical and jazz allowed the audience to be part of the performance, and we felt how much they enjoyed it. Interestingly, last summer, I performed in this incredible church, while this year, we had the chance to perform in the courtyard and be under the open sky together with the audience. The audience was particularly thrilled when we played Leonard Bernstein's 'Mambo'," said pianist Dupre.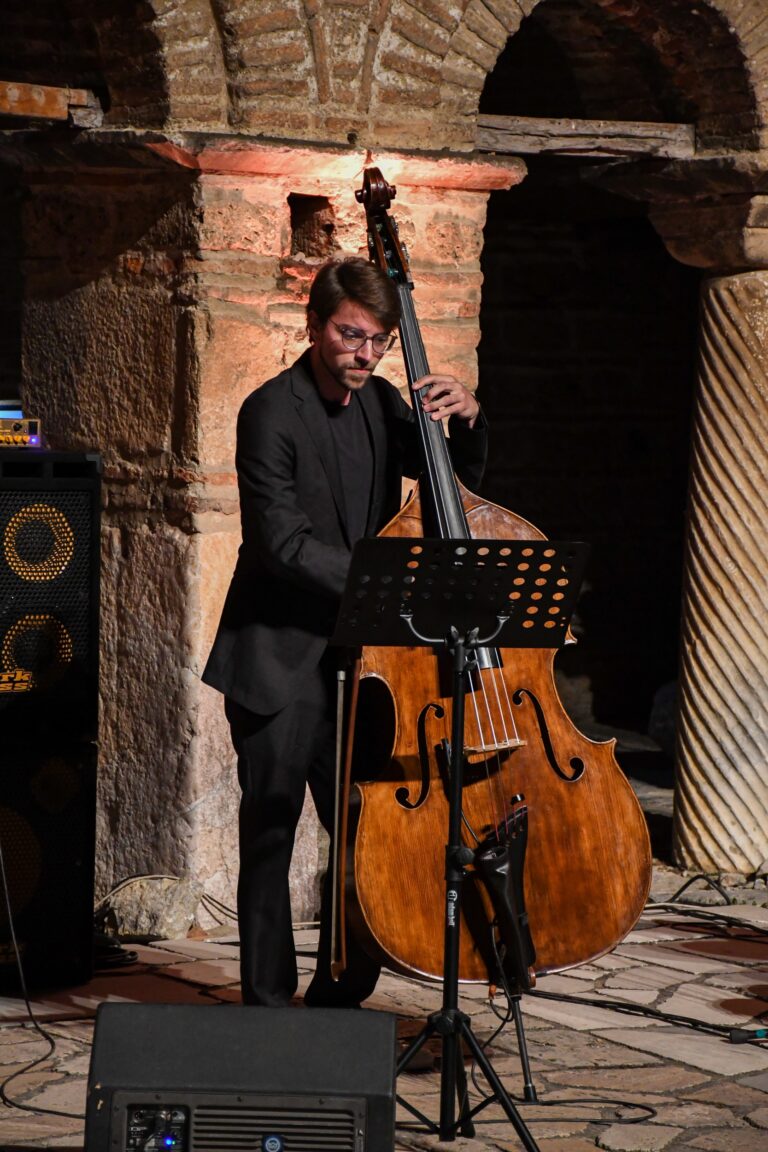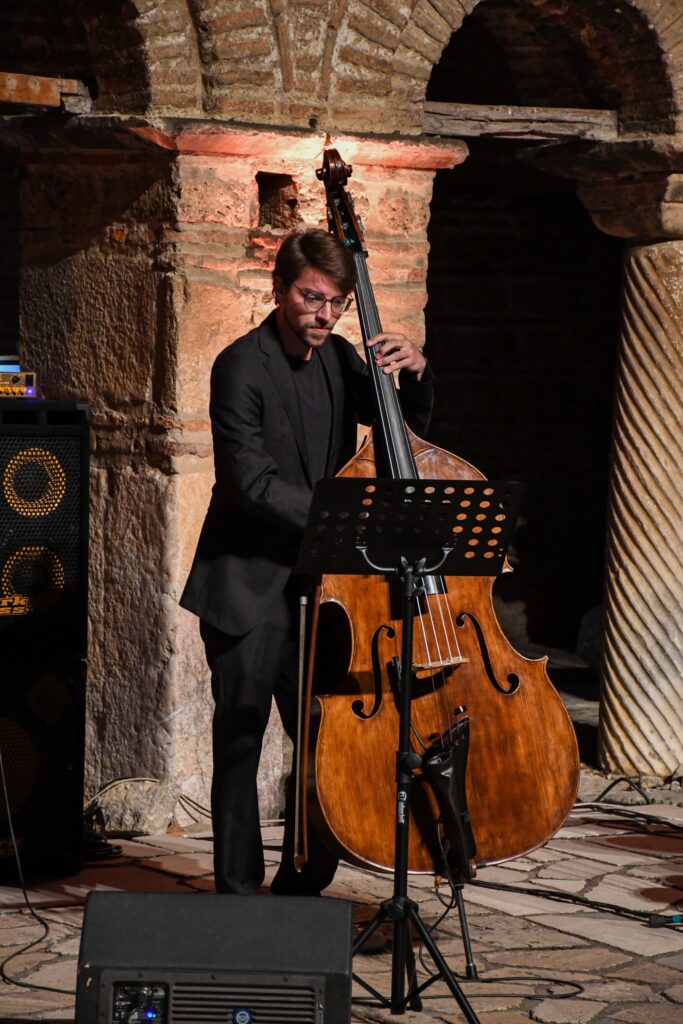 Frank Dupre and drummer Meinhard "Obi" Jene have been successfully collaborating on various projects since 2009. From 2020, the highly talented double bassist Jacob Krup completes the ensemble. The trio of musicians gained international attention in January 2022 with their debut album "Blueprint" (Capriccio), dedicated to the composer Nikolai Kapustin. The album surpassed all expectations and made it into the New York Times' list of five recommended albums of the month.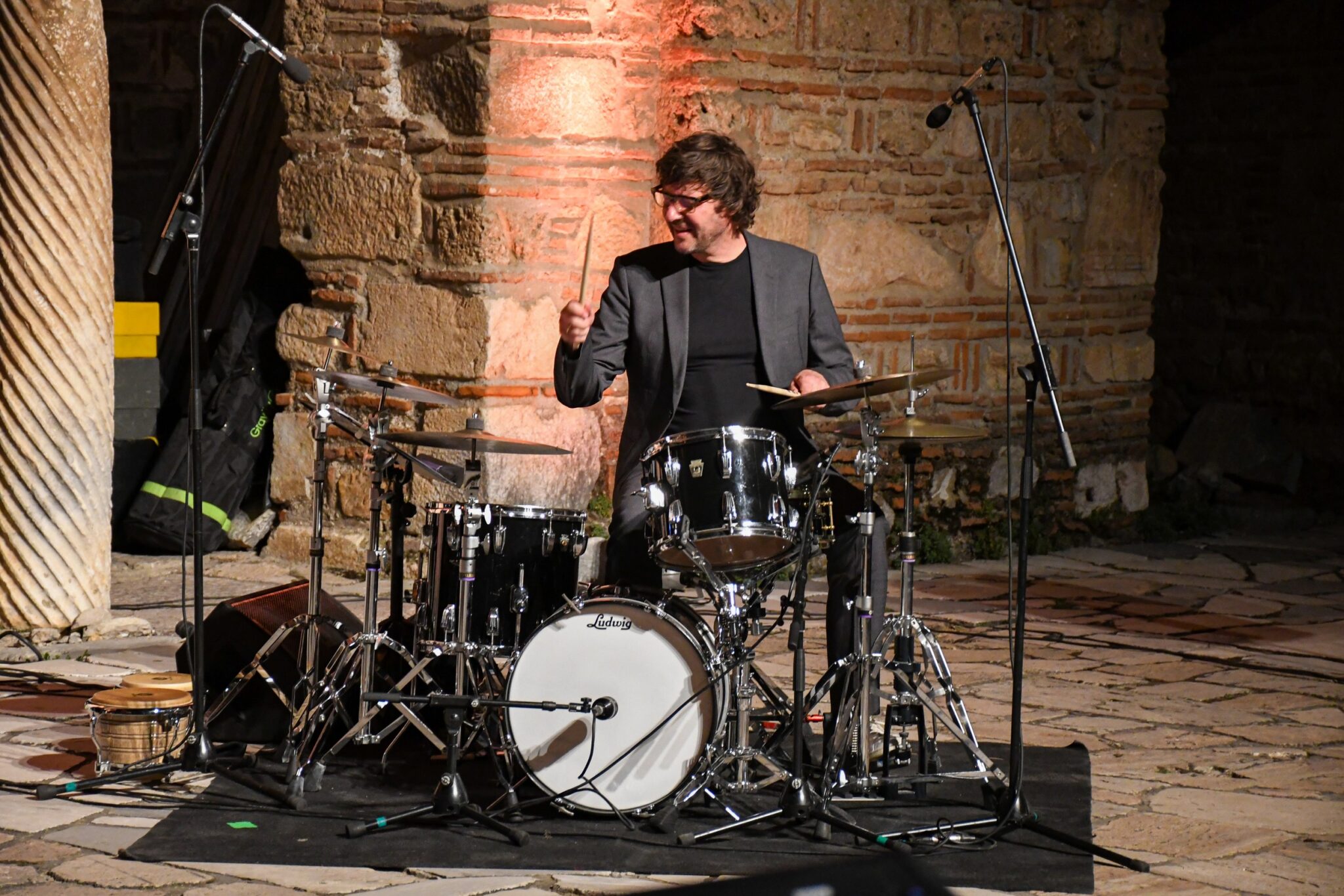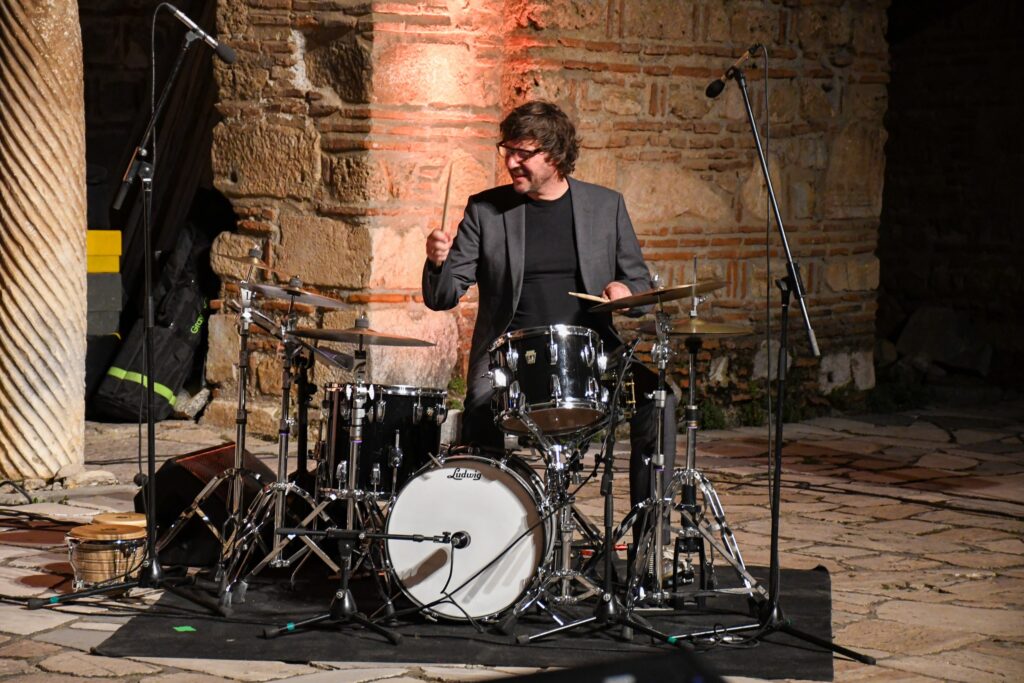 On the album "Salted Caramel" (Berlin Classics), also released in 2022, the Trio, along with trumpeter Simon Höfele and the Goldmund Quartet, combine classical works with jazz standards.
Engagements at the Elbphilharmonie in Hamburg, the jazz festival in Bonn, the Kurt Weill Festival in Dessau, concert tours in Switzerland and Liechtenstein, as well as projects with orchestras such as the Stuttgart Philharmonic, testify to the international interest in the Frank Dupre Trio's projects. Their repertoire covers a musical range from Bach to Beethoven, Debussy, Ravel, and even songs by Kurt Weill and Leonard Bernstein. Jazz standards by musical icons like Duke Ellington are also part of the trio's repertoire, as well as the virtuosic and multilayered works of Nikolai Kapustin.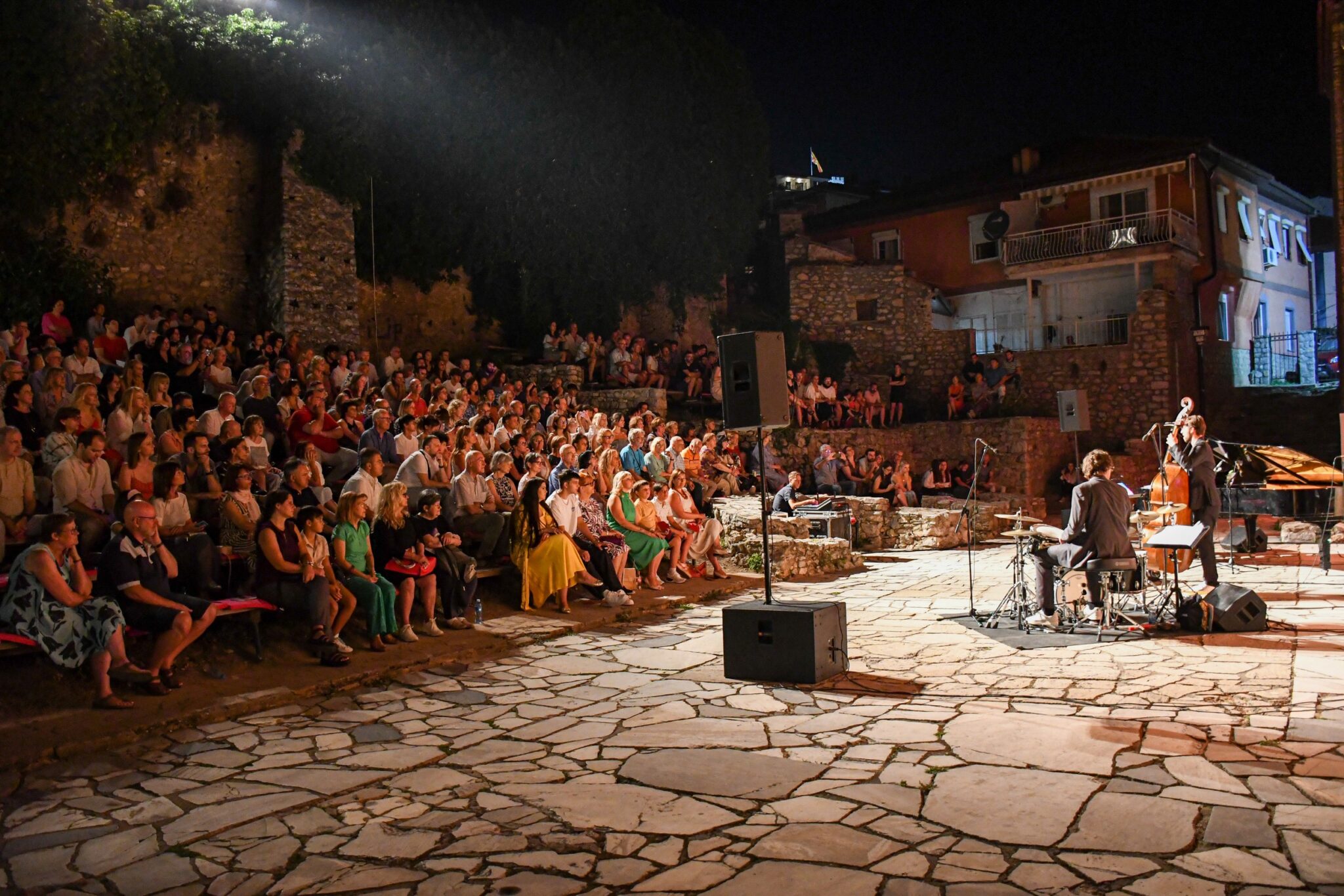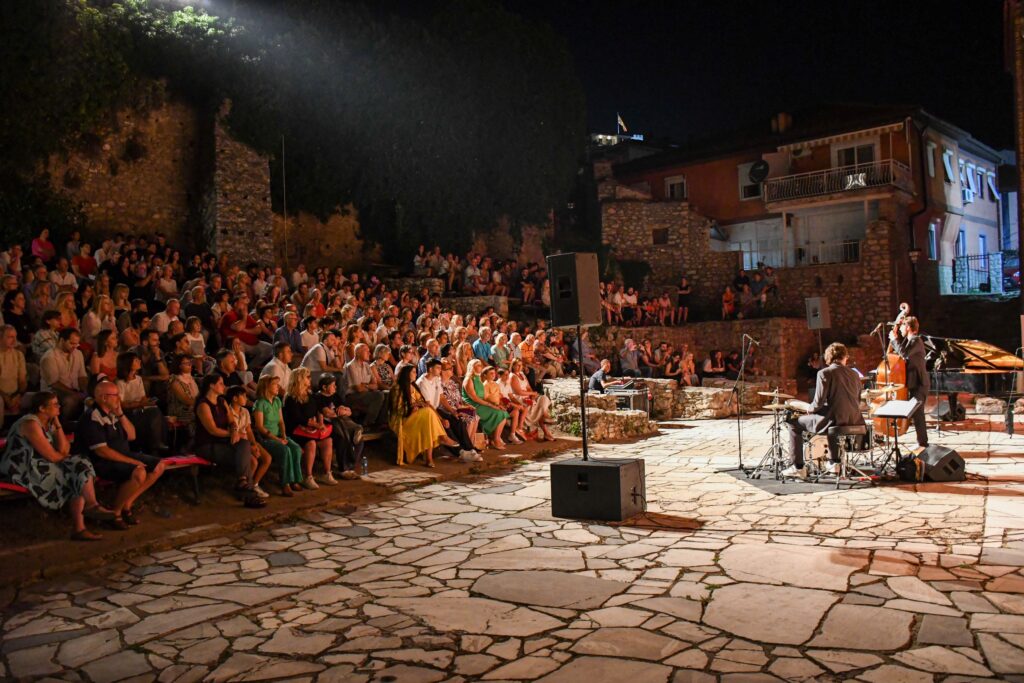 In collaboration with the Rotary Club Skopje Park, "Ohrid Summer" decided that the proceeds from the concert tickets for the Frank Dupre Trio would be donated to the Special Hospital for Orthopedics and Traumatology "St. Erasmus" in Ohrid.