The Spanish evening at the 63rd "Ohrid Summer" last night was marked by the chamber ensemble "La Spagna." The Spanish musicians of this ensemble played on authentic instruments. Alejandro Marias, who is also the conductor, played the viola da gamba, just like Pablo Garrido. Ramiro Morales played the archlute and baroque guitar, Juan Carlos de Mulder played the archlute, and Jorge Lopez-Escribano played the harpsichord and organ.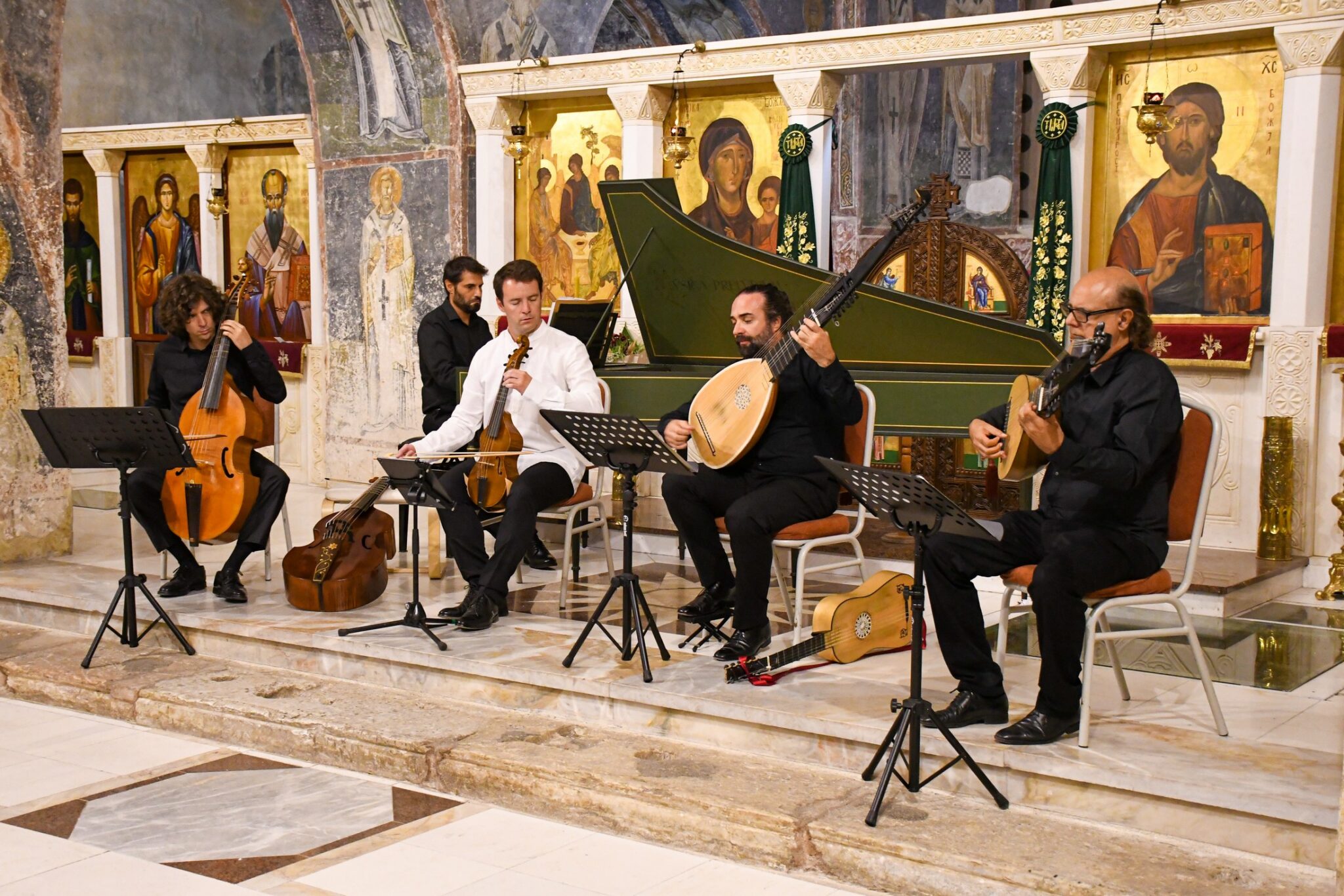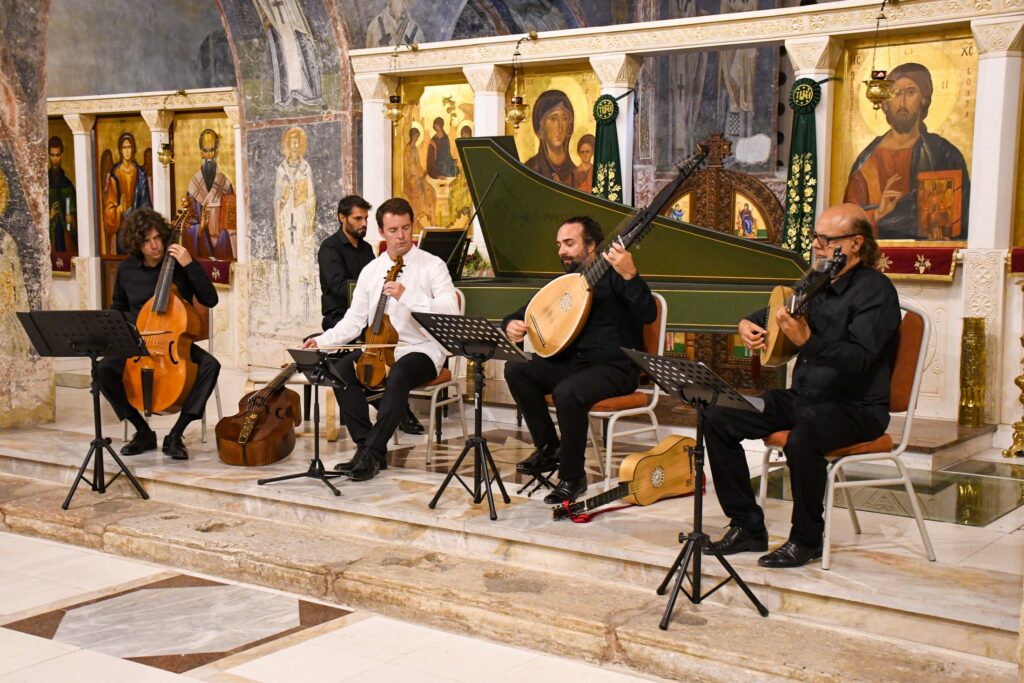 This ensemble is dedicated to performing works from the periods of the Renaissance up to the early Romantic era, and sometimes even pieces from the 21st century. However, their main focus is on the Baroque period, but by performing works from other periods, they demonstrate an artistic variety that combines several premises, including compelling and sincere performances with special respect for the historical, social, and stylistic conditions of the repertoire they perform.
"We perform pieces from the 15th to the 18th century at the festival. The repertoire includes not only Spanish composers but also French and Italian composers who were inspired by Spain. The instruments we play date back to the Renaissance and Baroque periods," said Jorge Lopez-Escribano, the harpsichordist and organist in this chamber ensemble.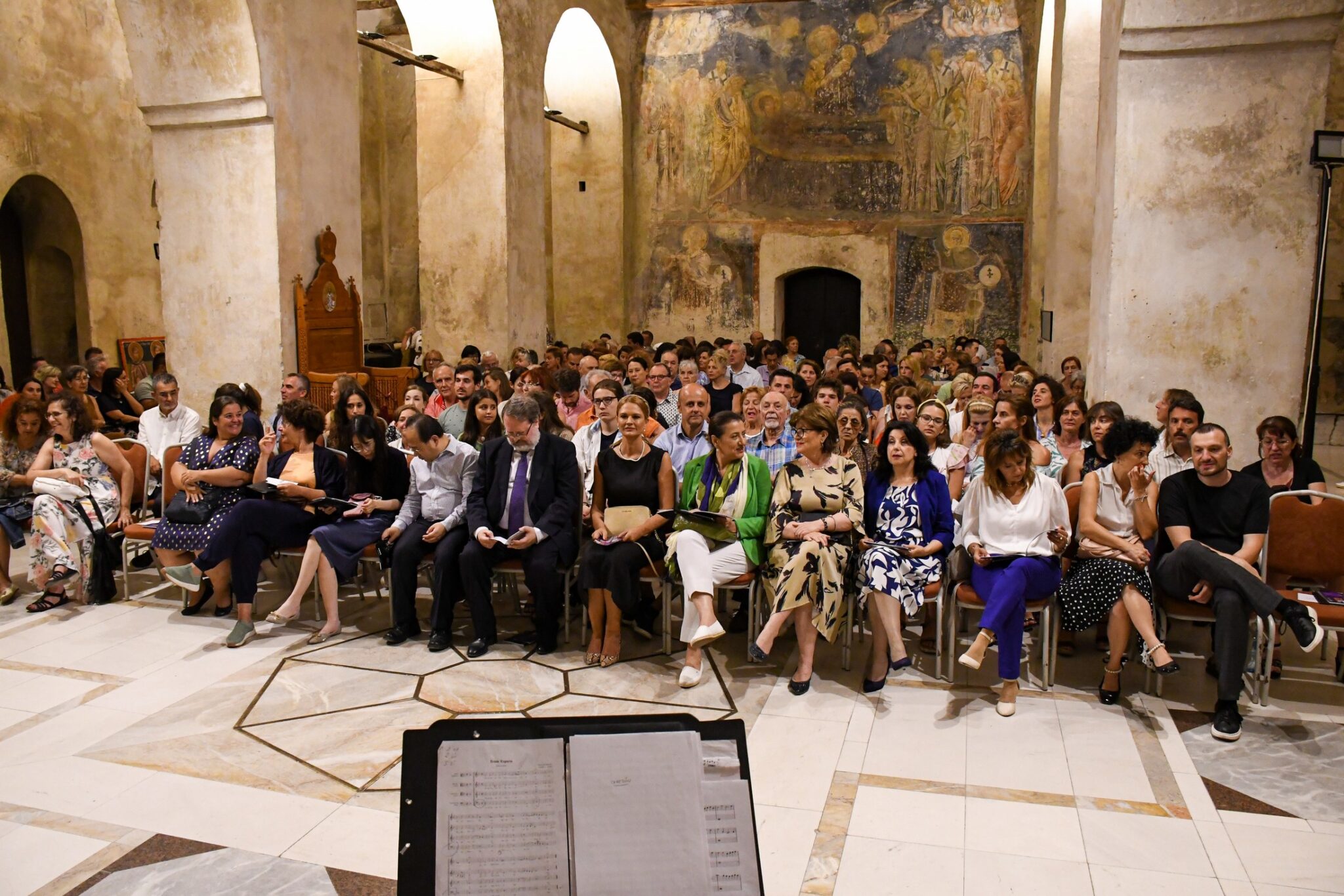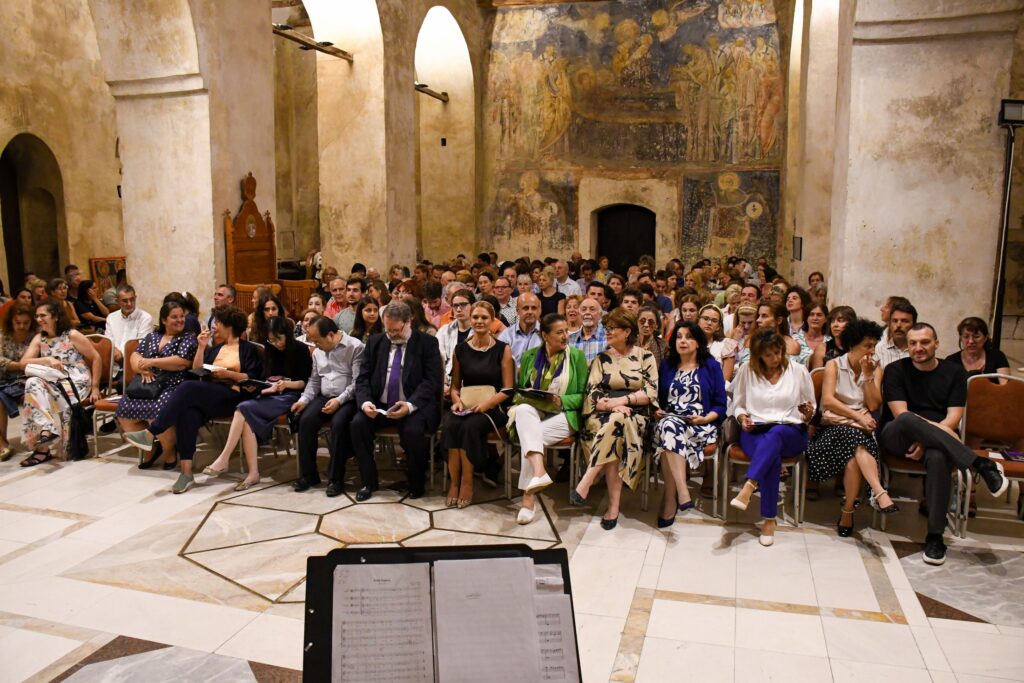 The ensemble "La Spagna" takes its name from one of the most famous melodies from the Renaissance period and was founded in 2009 by Alejandro Marias. The ensemble has a flexible formation, meaning it can perform as a chamber group or as a Baroque orchestra. This way, "La Spagna" can perform oratorios and operas with guest soloists and conductors, or transform into smaller groups for specific programs.
Addressing the opening of this evening, the director of the "Ohrid Summer" National Institution, Natasa Popovic, emphasized that the Spanish artists were supported by the Spanish Embassy in North Macedonia.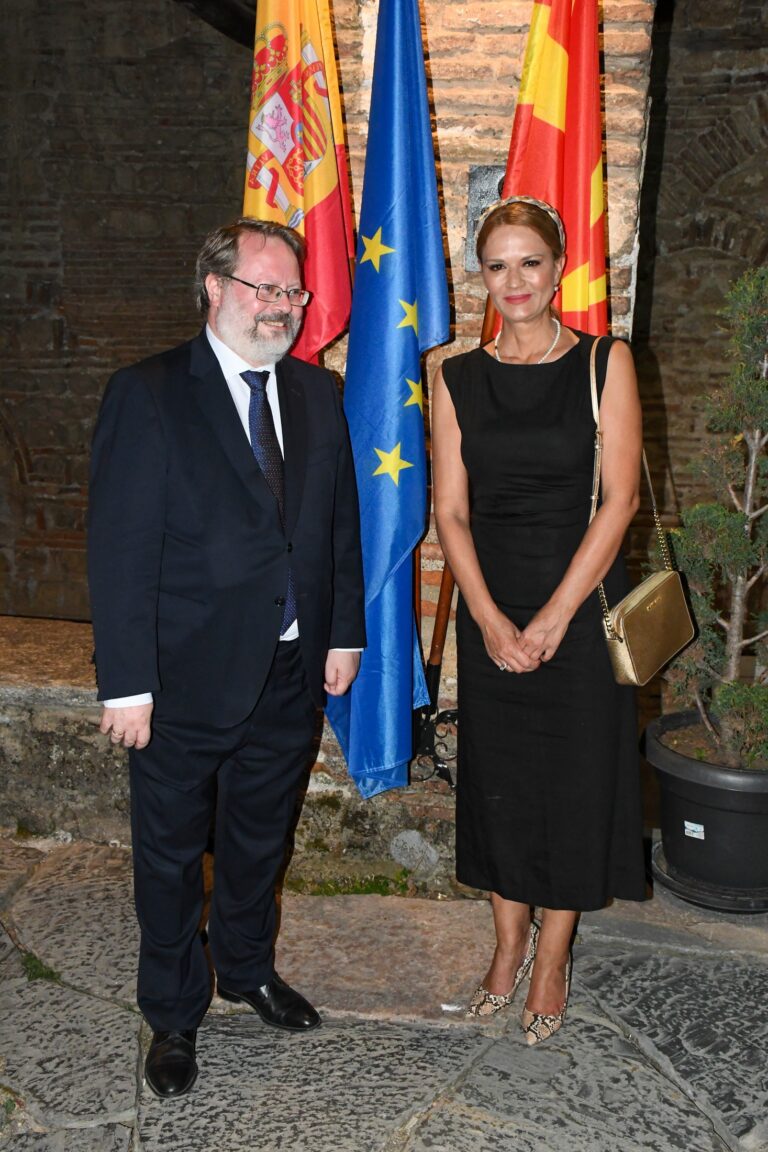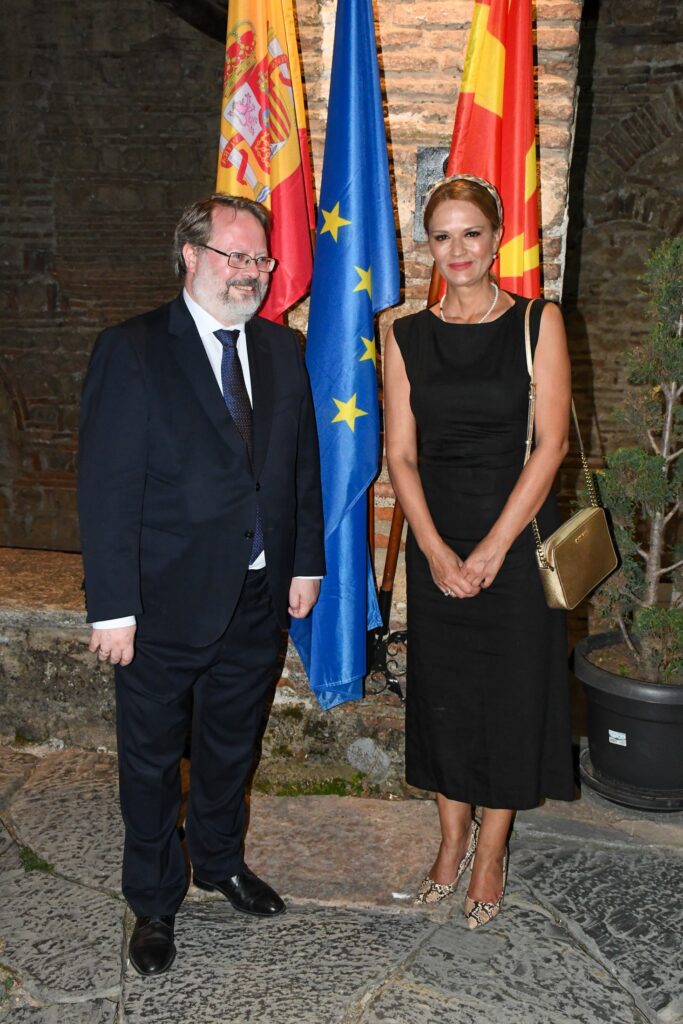 "We named this evening the Spanish evening because we have the support of the Embassy of Spain. A huge thanks for the continuous support over the years, and I believe it will continue in the future," said director Popovic.
The Spanish Ambassador to North Macedonia, Jose Luis Lozano Garcia, was among the audience.
"A big thanks to the director of the 'Ohrid Summer' festival, Natasa Popovic, for the enormous collaboration for tonight's event, as well as to the music program selector Bisera Chadlovska," said the Spanish Ambassador Jose Luis Lozano Garcia in Macedonian.
Last year, the "Ohrid Summer" festival celebrated its 62nd birthday with the Spanish flamenco ballet "Luxuria."