The brilliant virtuosity and innate musicality, fueled by boundless imagination, of the Montenegrin violinist Roman Simović once again confirmed at the concert held last night in the Church of St. Sophia as part of the musical repertoire of this year's 63rd "Ohrid Summer" festival.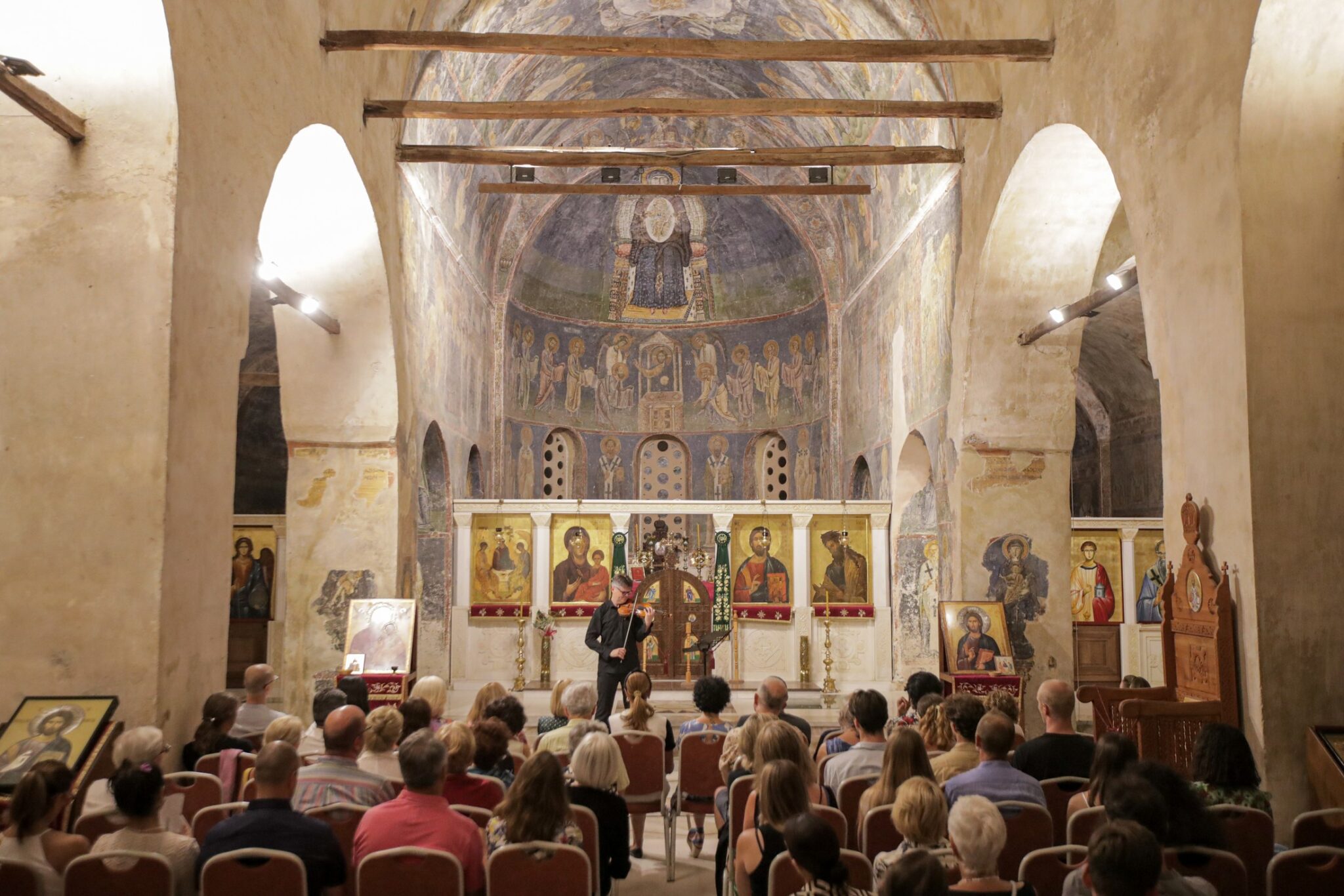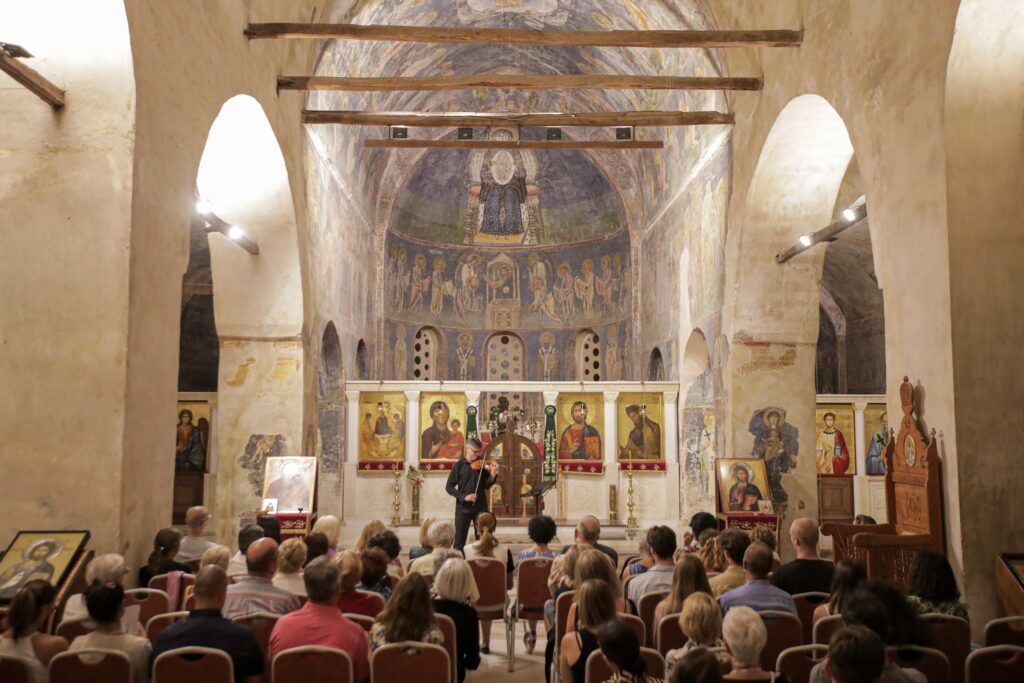 In this concert, the masterful violinist performed the Six Sonatas for Solo Violin, Op. 27, by the Belgian composer Eugène Ysaÿe (1858-1931).
"The Six Sonatas for Solo Violin are a great challenge for any violinist. The composer Eugène Ysaÿe is a huge inspiration for the greatest violinists of the 20th and 21st centuries. I have dreamt my whole life of performing them in their entirety, and now, that dream is coming true. I have already recorded them on a compact disc, which I hope will be released during the next year," says violinist Simović.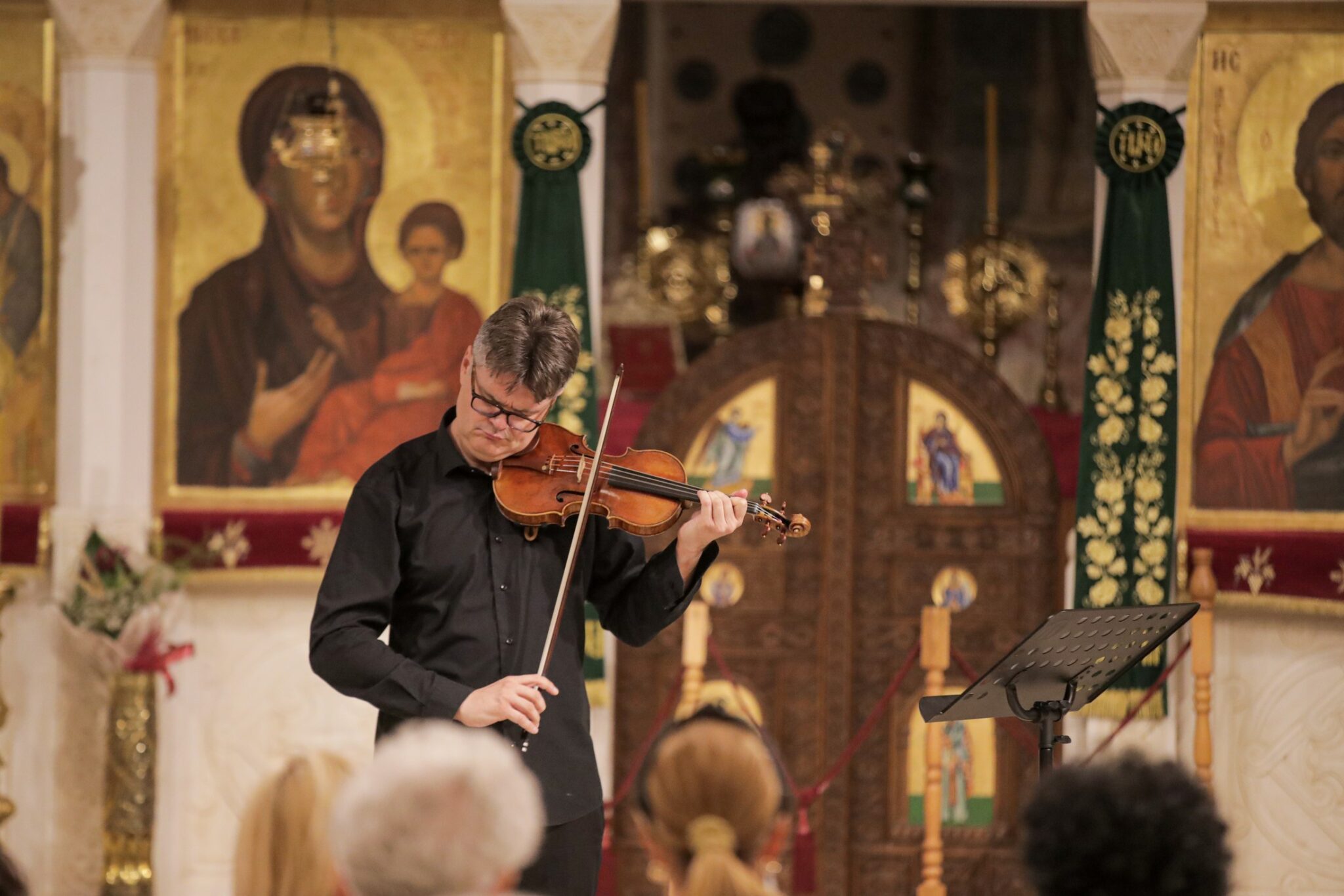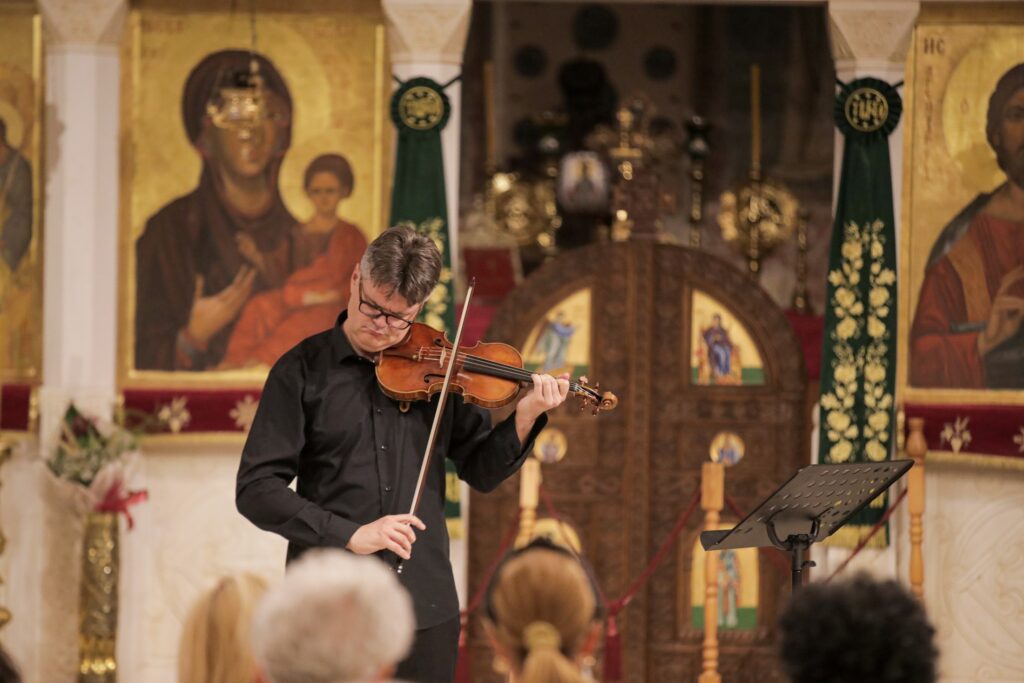 This is his second concert at the "Ohrid Summer" festival, the first being in 2016.
"It is always a great pleasure to be in Ohrid. My wife has relatives here, so the city is close to my heart. Playing in this beautiful church for the second time, I can say that the audience is exceptional," adds Simović.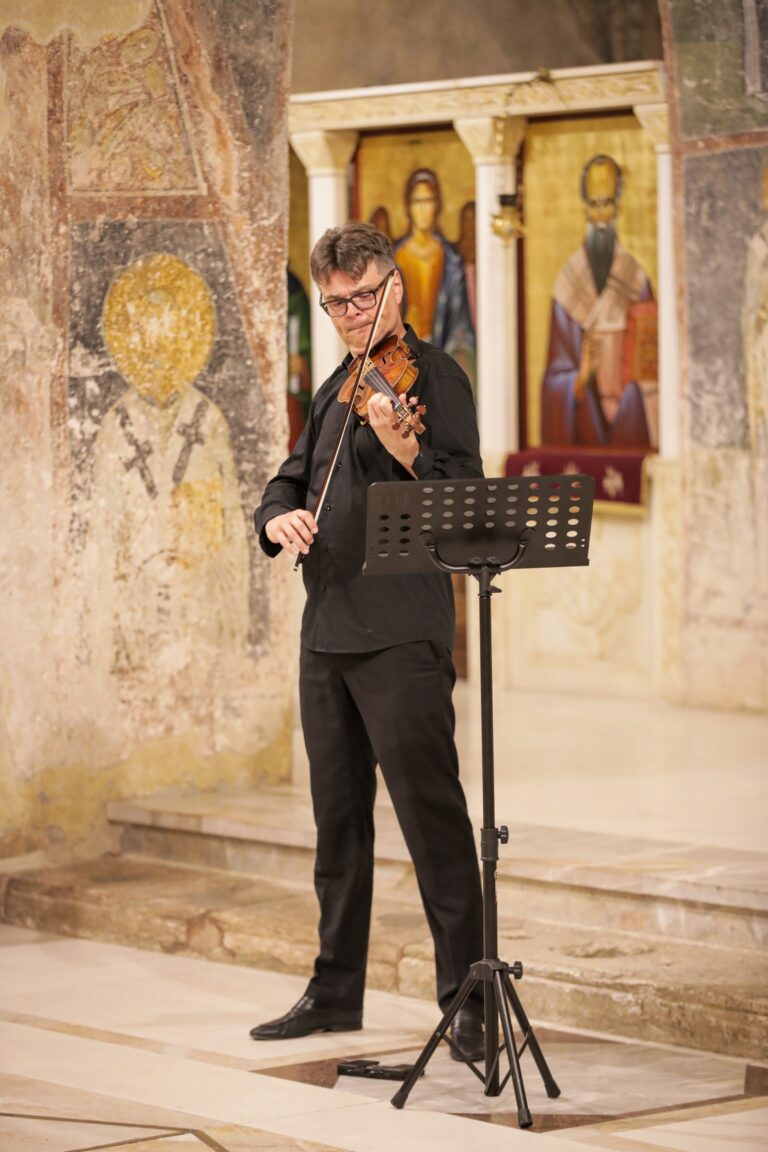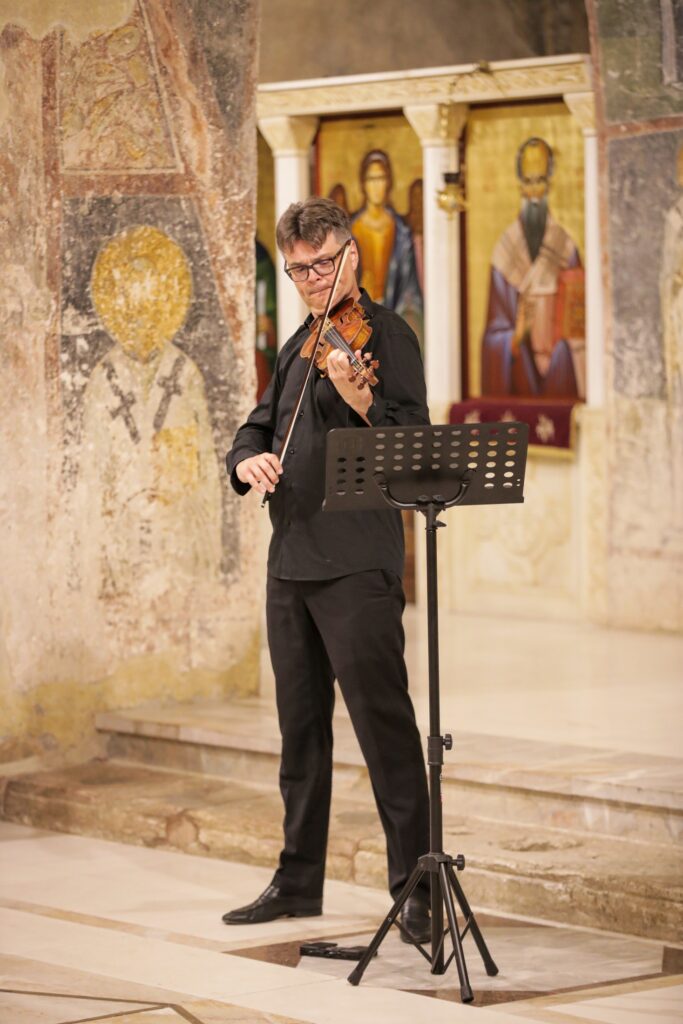 After the concert at "Ohrid Summer," his tour as a soloist or with an orchestra will continue in his homeland, Montenegro, and then in Italy, Scotland, Mexico, Spain, Cyprus, Serbia, and more.
Roman Simović, the masterful violinist, has been the concertmaster of the London Symphony Orchestra since 2010. He plays on a violin made by Antonio Stradivari in 1709, which is on loan to him from the philanthropist and instrument collector Jonathan Moulds.