The young but highly talented Macedonian pianist Mimosa Keka impressed the audience at the "Ohrid Summer" festival last night, delivering a recital under the acoustic vaults of the St. Sophia church.
The music critics say, "..her performance is characterized by a clear and suggestive creative imagination, with a precisely crafted dynamic, articulation, and rhythmic plan, and an exceptionally developed pianistic technique…" which was indeed confirmed last night during the full-length concert. Her repertoire spans from baroque to contemporary composers, covering a wide spectrum of musical pieces. Keka mentions that the repertoire she performed at "Ohrid Summer" was carefully chosen, considering compositions that are not often featured in the festival program.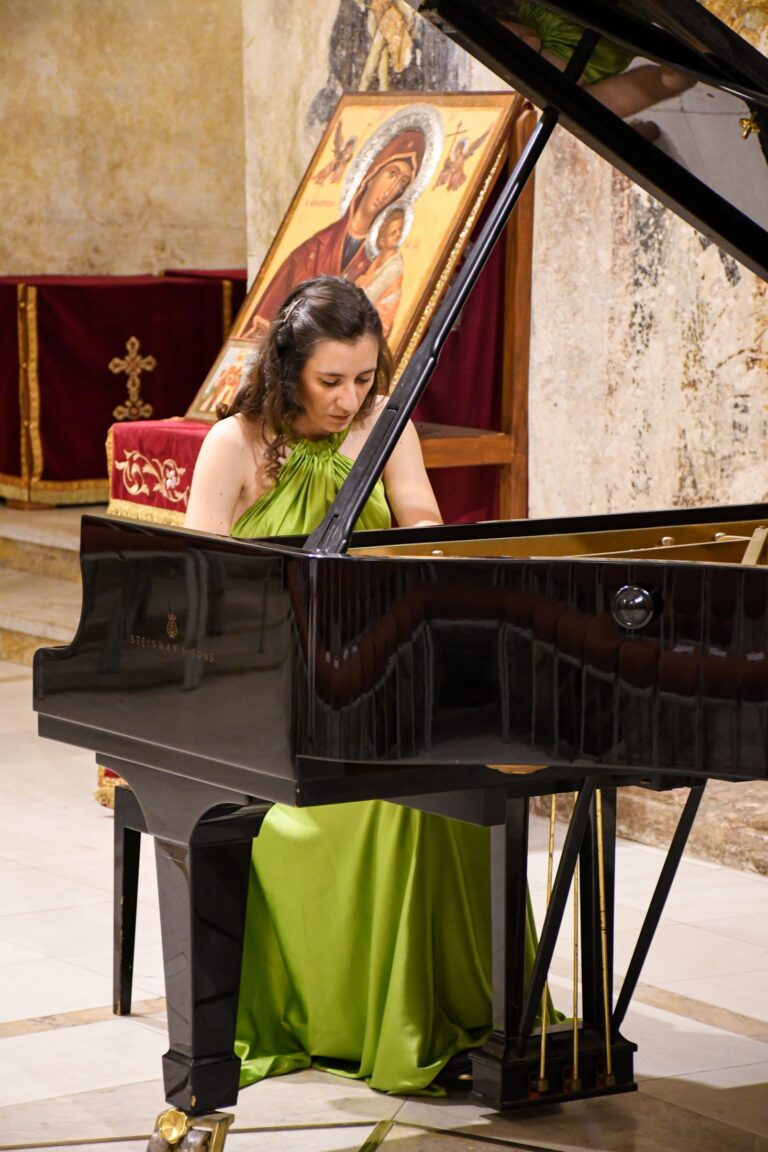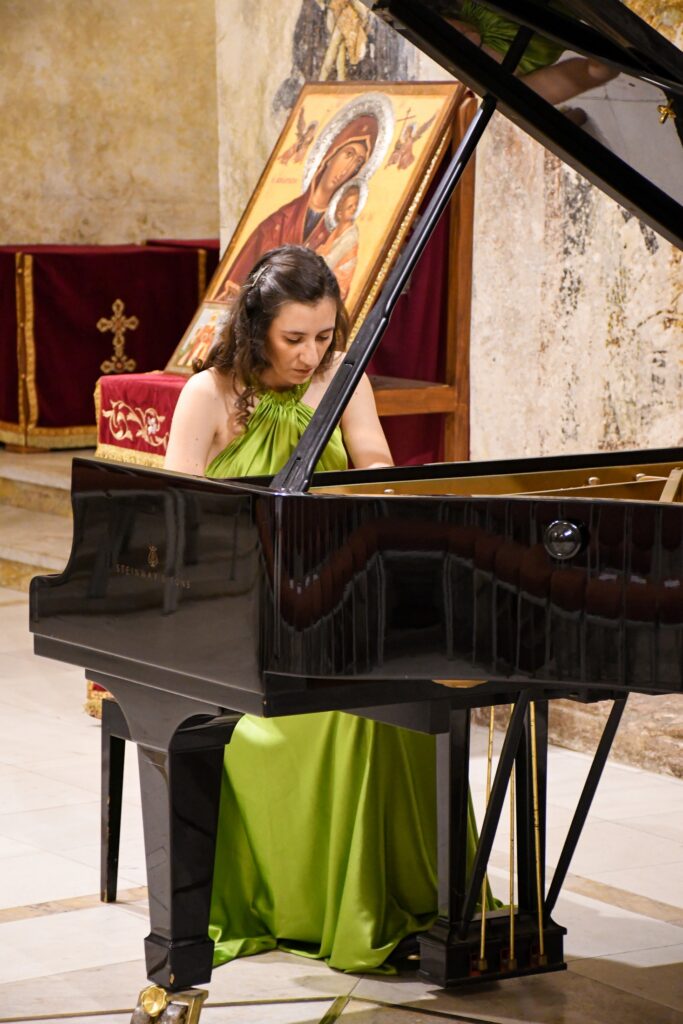 "I presented a program composed of pivotal composers in pianistic technique and piano performance in general. Beethoven, Janáček, Chopin, and Liszt. When I was selecting the pieces, I aimed for a repertoire that hasn't been overly featured in previous editions of 'Ohrid Summer,' so I tried to conceive this concept as unique," says pianist Keka.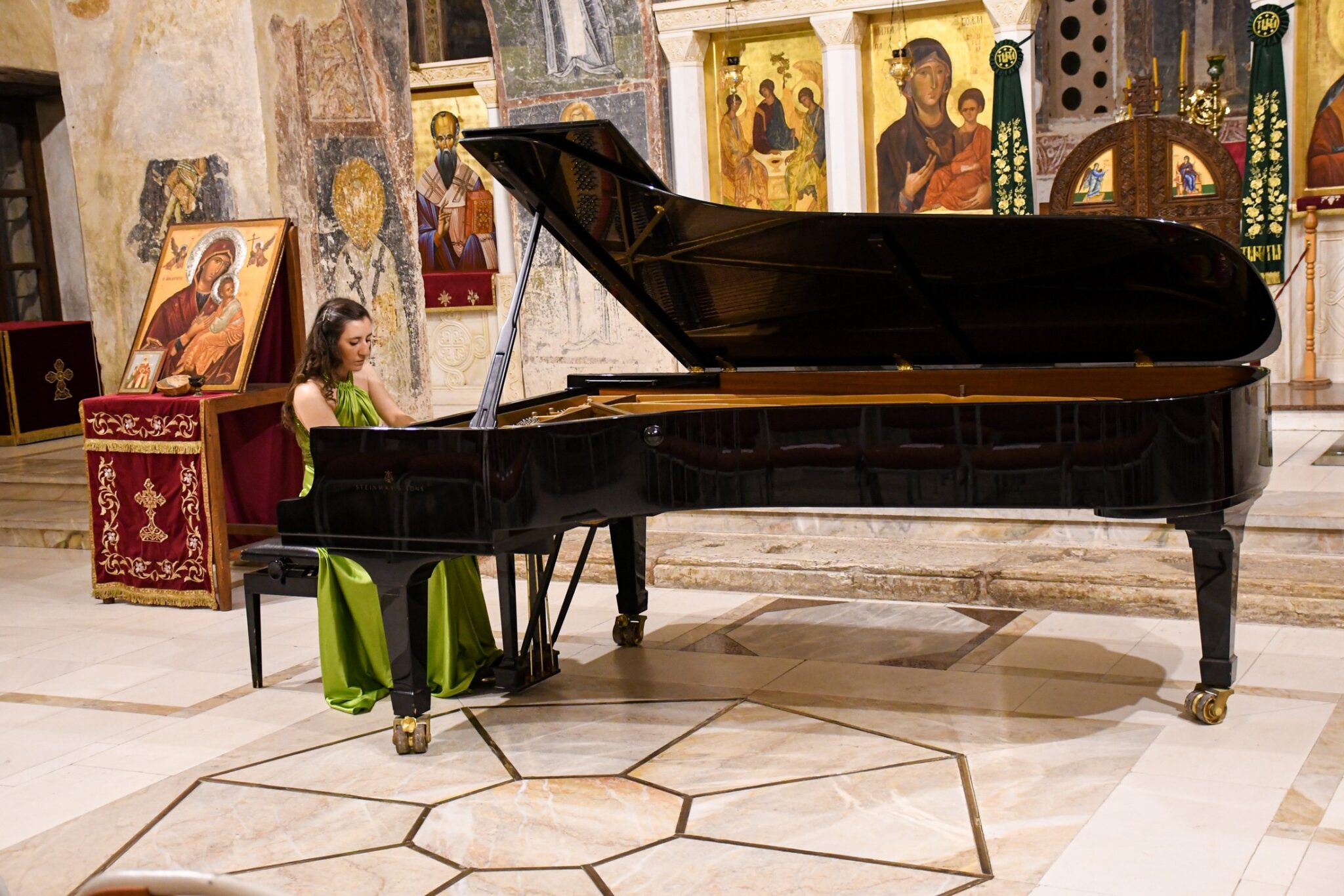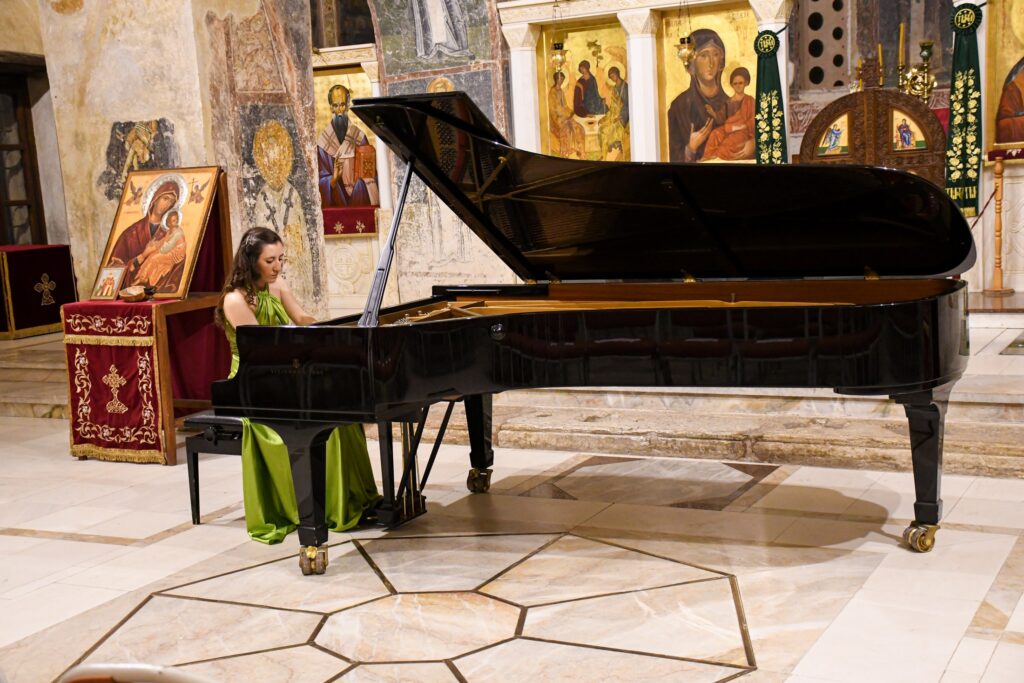 The renowned Macedonian pianist, who earned her Doctor of Musical Arts degree at the age of 26 from the University "St. Cyril and Methodius" in Skopje, holds ten prestigious national and international awards and recognitions from competitions in Italy, France, Serbia, Bosnia and Herzegovina, and North Macedonia.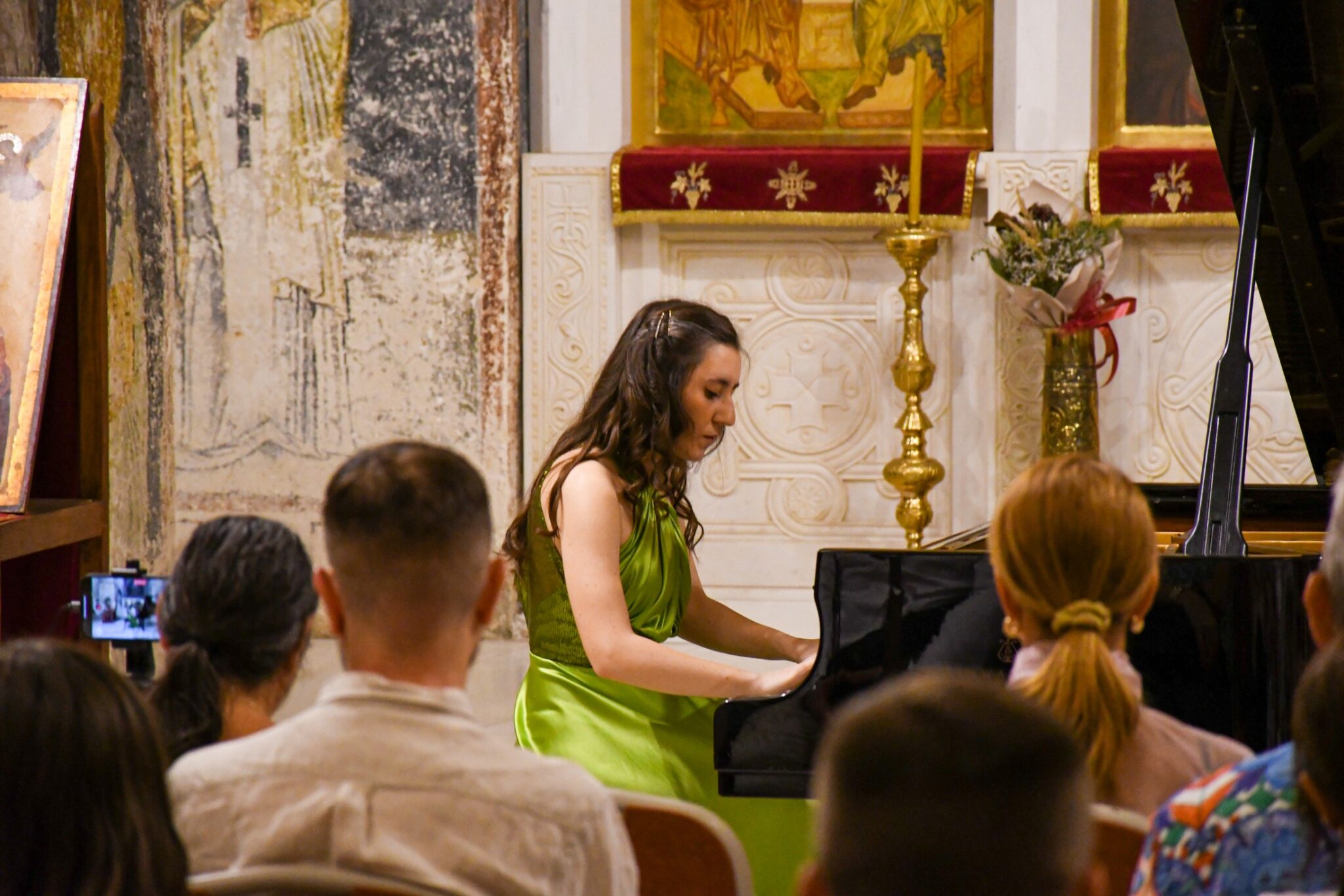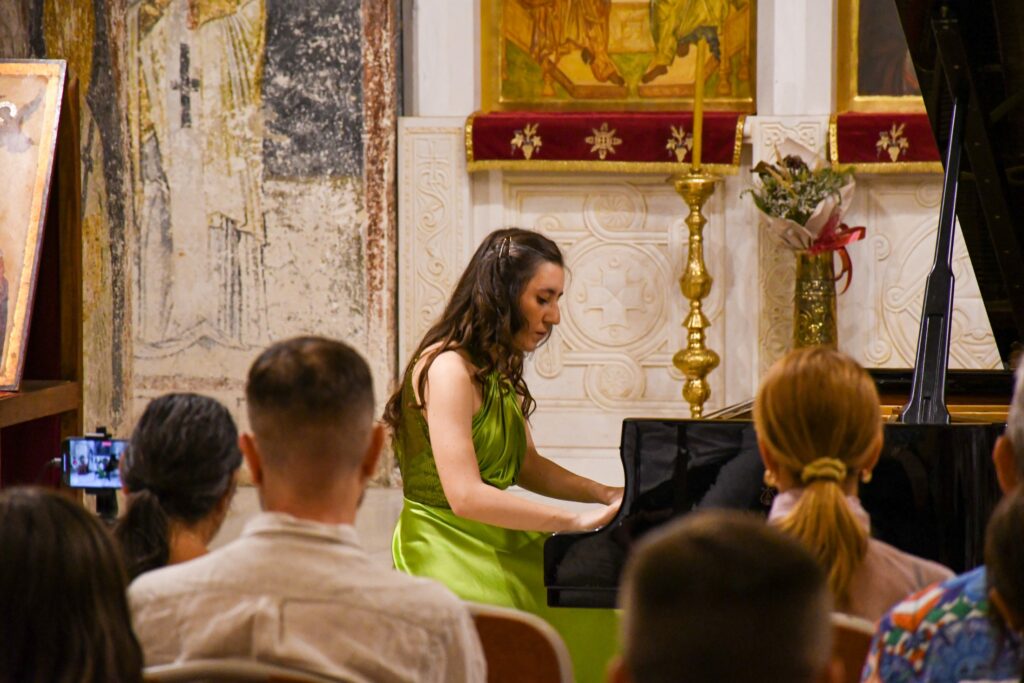 -I strive for all my recitals to have different programs, to bring a connection between all composers, from the Baroque era, for example, from Bach, and even the masters before Bach, all the way to contemporary works. For my doctoral degree, I performed the Barber Sonata, which was awarded for contemporary work in the USA. All composers are favorites of mine; I can't pick just one, and I love playing all of their works, adds the young Macedonian pianist.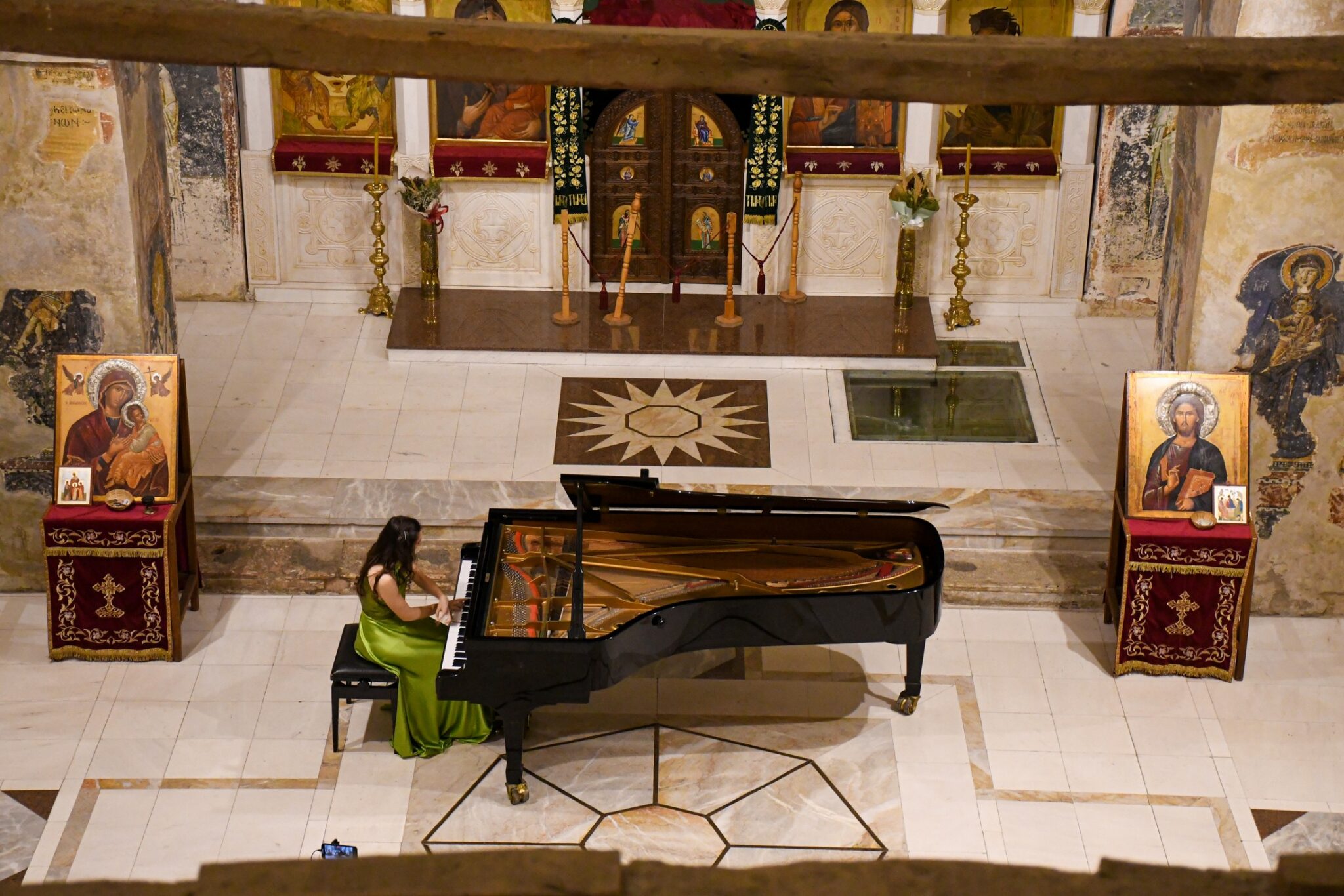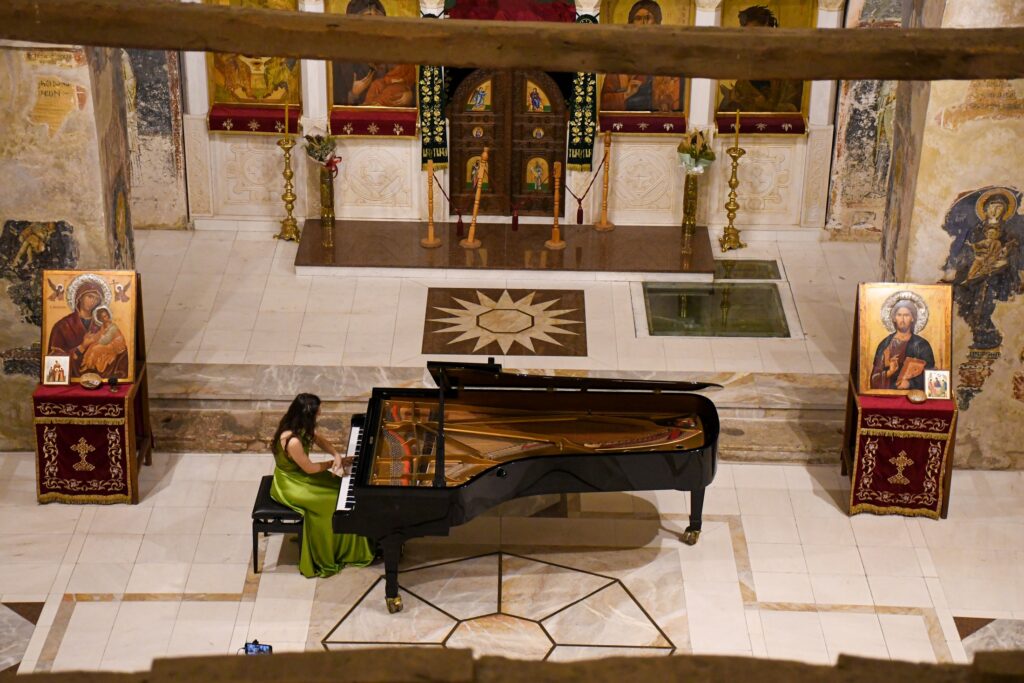 Pianist Mimosa Qeka performs as a soloist in recitals, as a member of chamber ensembles, in piano duos, and with symphony orchestras. Her international engagements include concerts and solo recitals in Prague, Rome, Paris, Milan, Trieste, Siena, Bristol, and New York.
Last year, she released her solo album "Non-Fungible," featuring music by Bach, Scriabin, and Barber.