In the church of "St.Sophia" last night, the exceptional vocal abilities of the members of the professional mixed choir "Pro Ars" resounded. The numerous audience and the lengthy ovations were a sign that another splendid concert was held as part of the musical repertoire of the "Ohrid Summer" festival, one that will be remembered for a long time. The choir "Pro Ars" performed the program "12 Months" by the composer Živojin Glišić under the conducting of maestro Sašo Tatarčevski.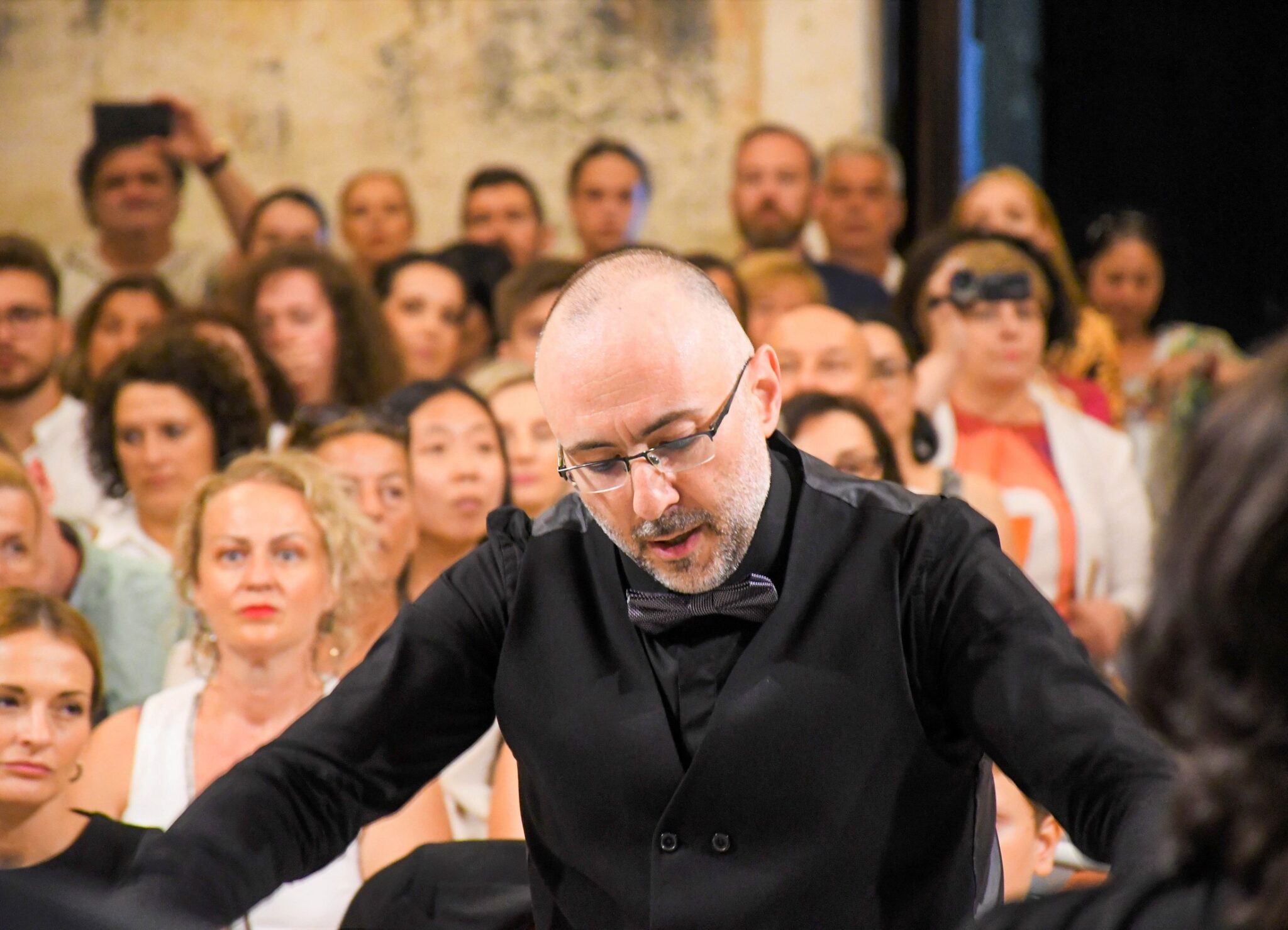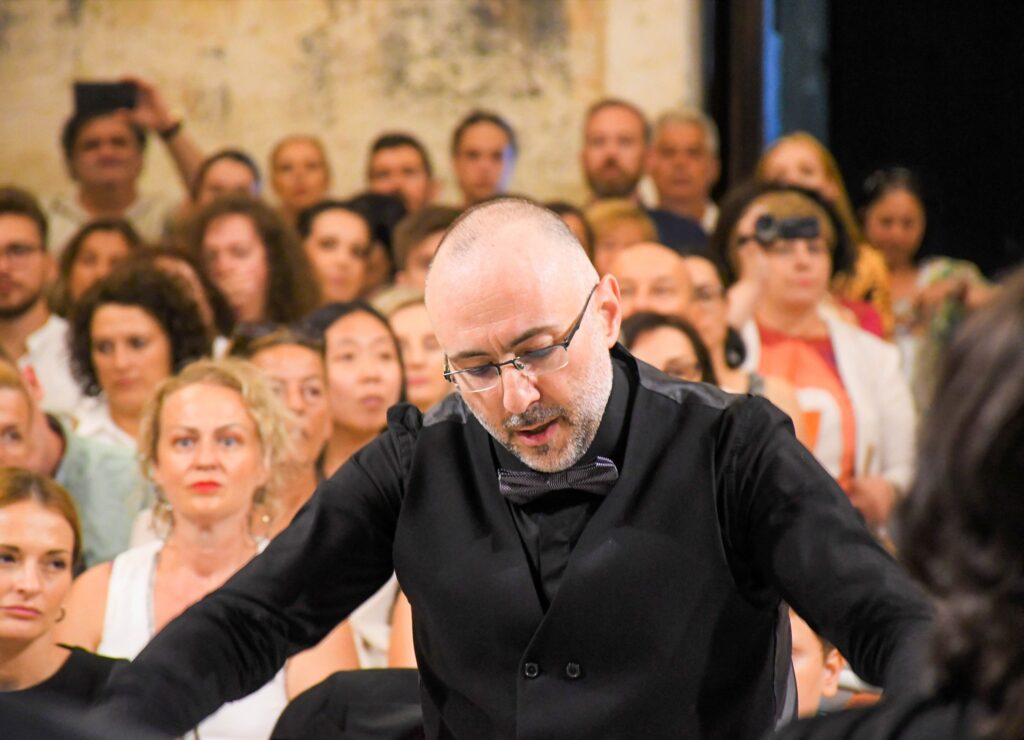 – We performed with a highly specific program, exceptionally intricate and challenging in execution, but that's essentially what makes our work interesting. We presented 12 newly created compositions by the composer Živojin Glišić, which are based on Macedonian folklore. Familiar folk songs served as the foundation, and they were arranged and reimagined in a new light, typical of Glišić's style. With tremendous energy and satisfaction, we prepared these compositions – demanding as they were, it's a great spiritual reward once they are performed as intended. I hope we left a strong impression on the audience that attended the concert, said conductor Tatarčevski.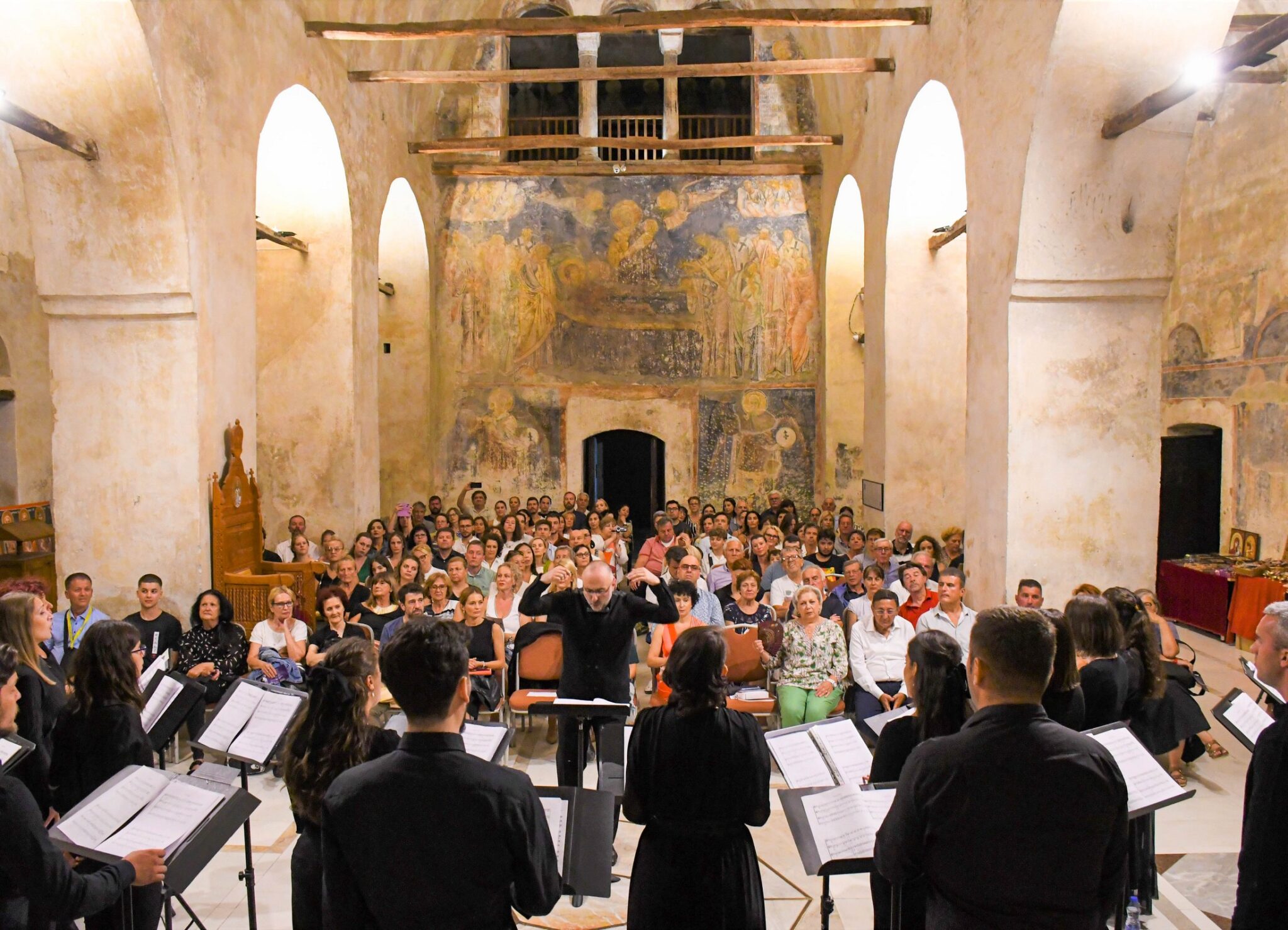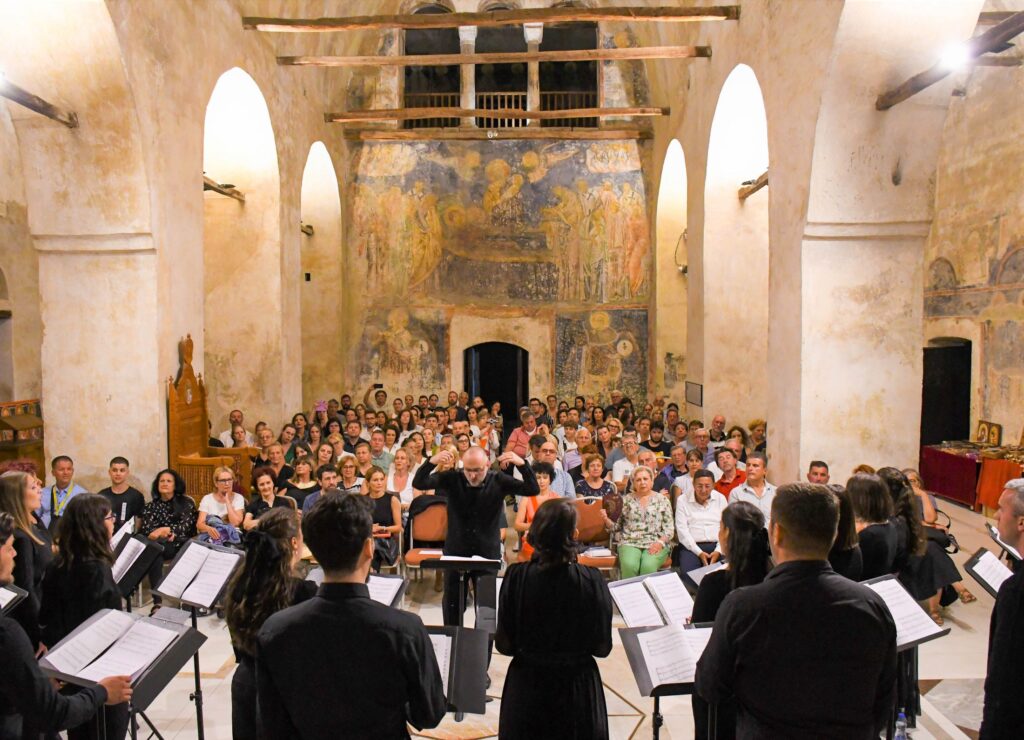 The professional choir "Pro Ars" was formed by Tatarčevski 12 years ago and brings together young, motivated, and vocally trained choral artists.
– In our country, there wasn't a choir that could handle a composer's language as complex as what amateur choirs or purpose-specific choirs, like opera choirs, can perform. And it's not just the program we performed at "Ohrid Summer," but everything we sing with "Pro Ars" essentially can't be performed by other choirs here. They are all my former and, rarely, current students. They have all gone through a rigorous choral school and are prepared for any task. In any case, it's satisfying to work with people who are dedicated and of high quality, adds Maestro Tatarčevski.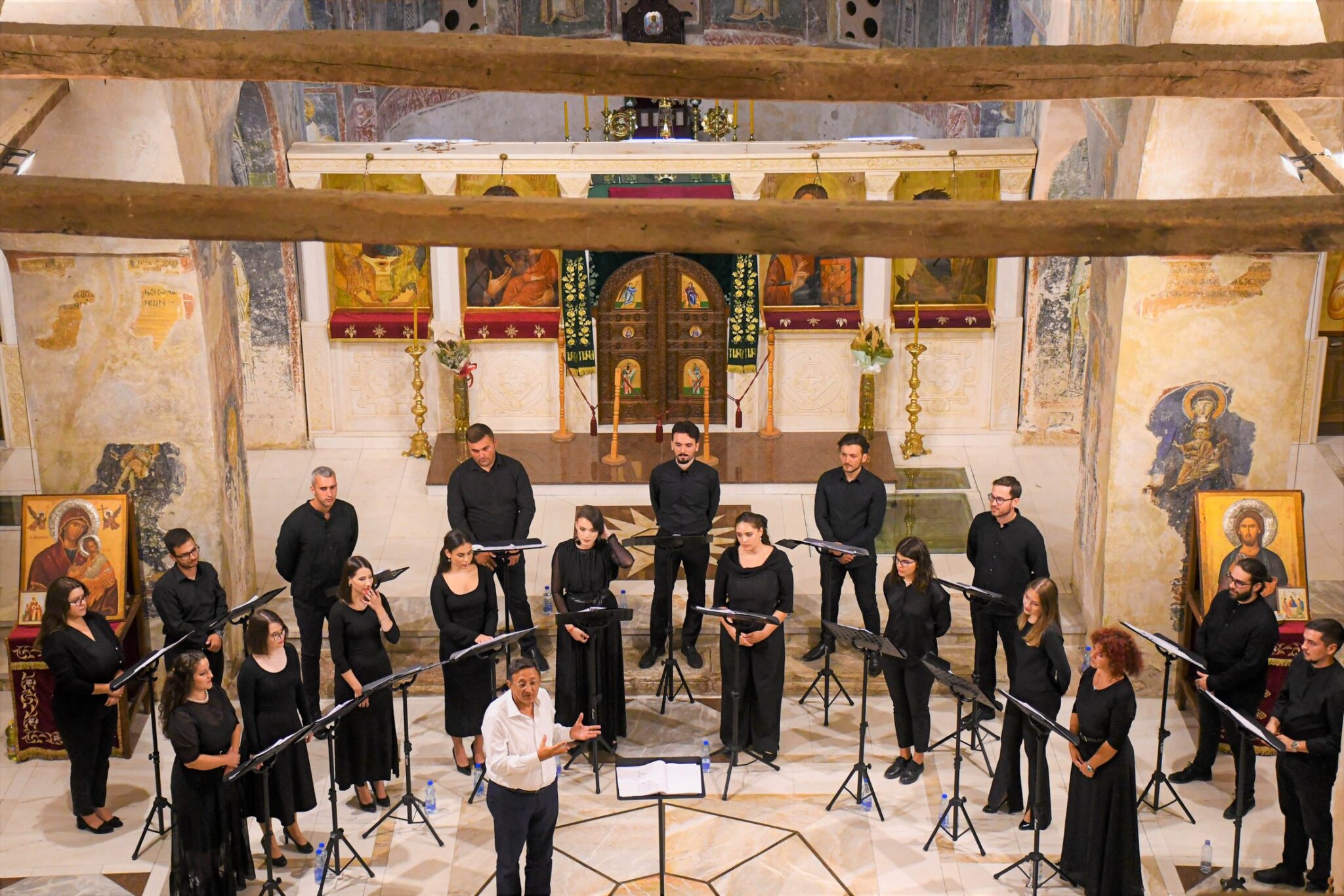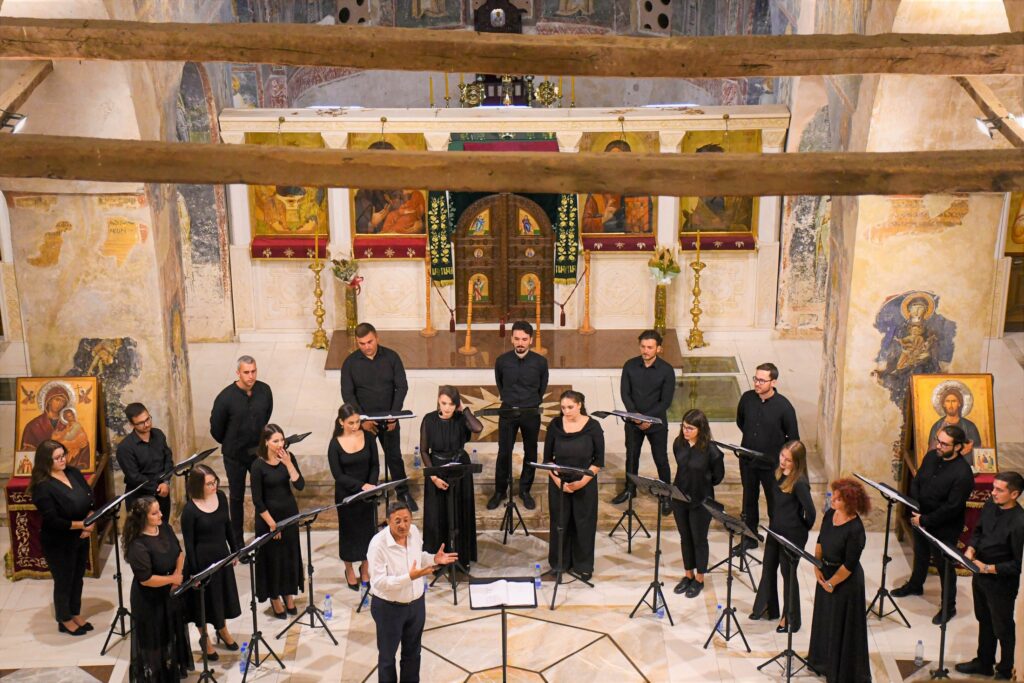 With the concert by the professional mixed choir "Pro Ars," the musical repertoire of the 63rd edition of the "Ohrid Summer" festival was completed. The festival's curtain will be drawn tonight at the Ancient Theater with the play "The Lie" by Florian Zeller, directed by Nikola Ljuca, and performed by the Belgrade Drama Theater from Serbia.