DISSONANCE STRING QUARTET, SLOVENIA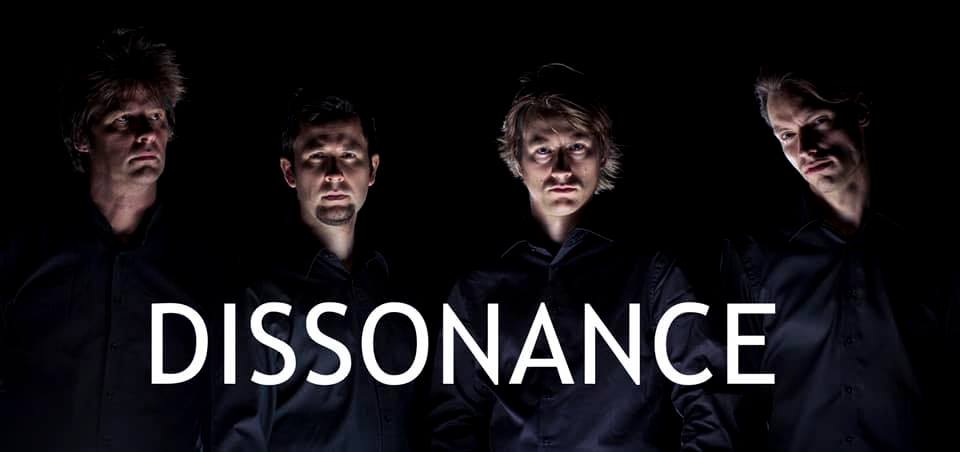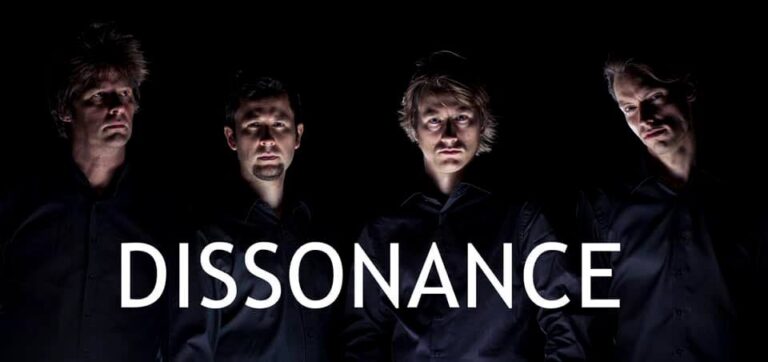 Programme:
Tartini: Sonata a Quattro in D Major
-Allegro assai -Andante or Andantino -Presto
Lebič: String quartet
-intermission-
Wolf: Italian Serenade
V. Beethoven: String quartet no. 11 F Minor "Il Serioso"
-Allegro con brio -Allegretto ma non troppo -Allegro assai vivace ma serioso-Più allegro -Larghetto espressivo
Janez Podlesek- 1st violin
Matjaž Porovne- 2nd violin
Oliver Dizdarević- viola
Klemen Hvala-cello
The musicians first came together as a quartet for the Slovenian premiere of a string quartet by Slovenian composer Lojze Lebič, which took place in 2014, more than 30 years after the composition was written. The performance was received enthusiastically by the specialist audience, with music critic Dr Gregor Pompe writing in the daily newspaper Dnevnik on 16 June 2014: "… the ad hoc string quartet that had been assembled for what was apparently the first Slovenian performance of Lebič's String Quartet also proved to be a great surprise. This is a work that, withits uncompromising modernist solidity, did not find enough open-minded domestic performers when it was written, so the zeal and sonic passion with which the young members of the Slovenian Philharmonic pierced Lebič's meander of sonic cascades was all the more thrilling – and it would be worthwhile for the ensemble to grow into a permanent performance body." After the successful presentation of Lebič's quartet, the musicians did in fact decide to develop their association into a permanent ensemble, due to a desire to continue their common music making. Only later did they choose the name Dissonance, which they took from the title given to Mozart's String Quartet in C major, KV 465. To date, the Dissonance Quartet has performed within the context of the Concert Atelier of the Slovene Society of Composers, the ISCM World Music Days 2015, Imago Sloveniae, the festival Soboški dnevi 2016, the Maribor Festival, the International Biennial of Contemporary Music in Koper, and at other venues. In collaboration with the renowned Italian clarinettist Michele Marelli, the quartet appeared at the festival Musica In Estate 2015 in Acqui Terme, Alessandria (Italy), and it also realised the project "Mozart Destrutturato" within the framework of the international cycle Symphonic Voices in Koper. According to the members of the quartet, the name of the ensemble symbolises its mission, as the musicians are dedicated to the performance of classical literature as well as the works of contemporary composers, especially Slovenian composers.