Özcan Ulucan- violin; Birsen Ulucan – piano, Turkey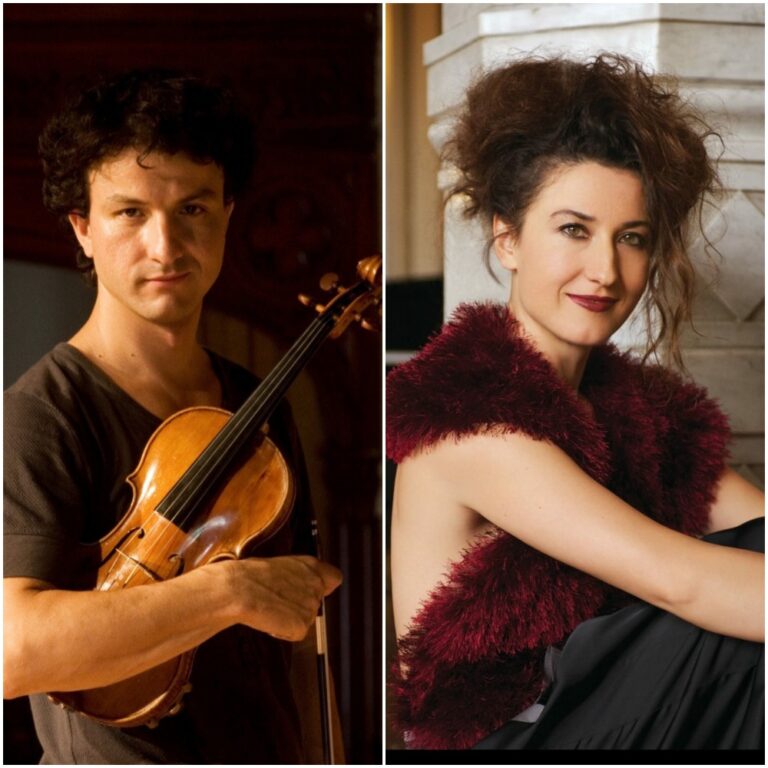 Programme:
A. Mozart – Sonata for Violin and Piano, KV304, e-minor
Allegro Tempo di Minuetto
Adnan Saygun – Suite for Violin and Piano "Demet", op.33
Prelude Horon AğırZeybek Sepetçioğlu
Debussy – Sonata for Violin and Piano, L140
Allegro vivo Intermède. Fantasqueetléger Finale. Trèsanimé INTERMISSION
Strauss – Sonata for Violin and Piano, op.18, e-flat major
Allegro, ma non troppo "Improvisation", Andante cantabile Finale, Andante. Allegro
Özcan Ulucan- violin
Özcan Ulucan is a Turkish violin and viola player born in Bulgaria, in a family in which the arts were most praised. He has studied in Bulgaria, Turkey, UK and Germany with Zdravka and Vesselin Spirov, Greta Burova, Yfrah Neaman, Viktor Pikaizen, Joshua Epstein and Maxim Vengerov who called him "The most accomplished among my students, he is a true follower of my music philosophy on stage.." He has played with English Chamber Orchestra, Amsterdam Sinfonietta, Vienna Chamber Orchestra, Franz Liszt Chamber Orchestra, Philharmonia Orchestra London in venues such as Royal Albert Hall London, Konzerthaus Berlin, Wels Festival, Ludwigsburg Festival, Budapest Spring Festival and Amsterdam Concertgebouw, at the latter together with Maxim Vengerov and the legendary Maestro Mstislav Rostropovich conducting the Amsterdam Sinfonietta. The artist has three CD recordings under the label of Lila Music İstanbul, and besides performing he is currently teaching Violin and Chamber Music at Mimar Sinan Fine Arts University Conservatory in İstanbul. Özcan Ulucan is a founding member of the new music ensemble Hezarfen Ensemble İstanbul.
Birsen Ulucan – piano
The Turkish pianist Birsen Ulucan was born in Bulgaria and has studied at the Varna Music School with E. Tsvetkova (Bulgaria), İstanbul State Conservatoire with M. Yapalı (Turkey) and at Guildhall School of Music and Drama with J. Havill. She completed her MA degree at the City University in London. Birsen Ulucan performed exclusively in Europe, played with the leading orchestras of Turkey, Vienna Chamber Orchestra, Franz Liszt Chamber Orchestra, joining Music Festivals such as the Salzburg Mozarteum, İstanbul Music Festival the International Flain Music Festival in France,. She has shared the stage with musicians like Marta Gulyas, Maxim Vengerov, Richard Rozsa, İsabelle van Keulen, Fernando Peres, Christian Poltera, OzanTunca, also with her violinist siblings Ayşen Ulucan and Özcan Ulucan. Besides being a solo and chamber musician, she is a dedicated educator, teaching at both conservatoire level as well as working with young children. Birsen Ulucan has made three recordings for the Lila Music label.
https://www.kupikartizase.com/Events/ozdzanuzuldza_ohridsko_leto_2020