Tonight, the Comedy Theatre from Skopje continues the drama program of the Ohrid Summer Festival with the performance of the theatre play "The Dinner Game" tonight on the stage "Dolni Saraj" starting at 9 p.m.
"The Dinner Game" is based on a text by Francis Weber and directed by Irena Sterijovska. It stars Valentin Kostadinovski – Tino, Atanas Atanasovski, Ilija Ilioski, Toni Denkovski, Ema Davceva, Blagica Trpkovska, Jakov Spasov and Stole Micov.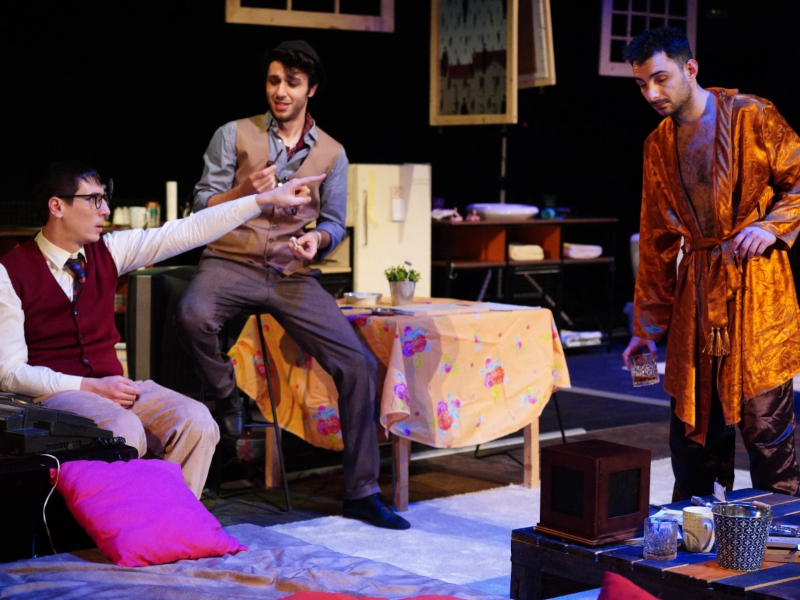 It is a story that comments on the high French society, which, oversaturated with everything it can afford, creates situations in which it can ridicule the weaker and less successful. Namely, the topic that is being processed is the meaning of what makes a person happy and the perspective from which it is experienced. The action tells the story of a representative of the high society, who after a series of accidental accidents that happens to him, gets stuck at a dinner with a representative of the group that he planned to make fun of.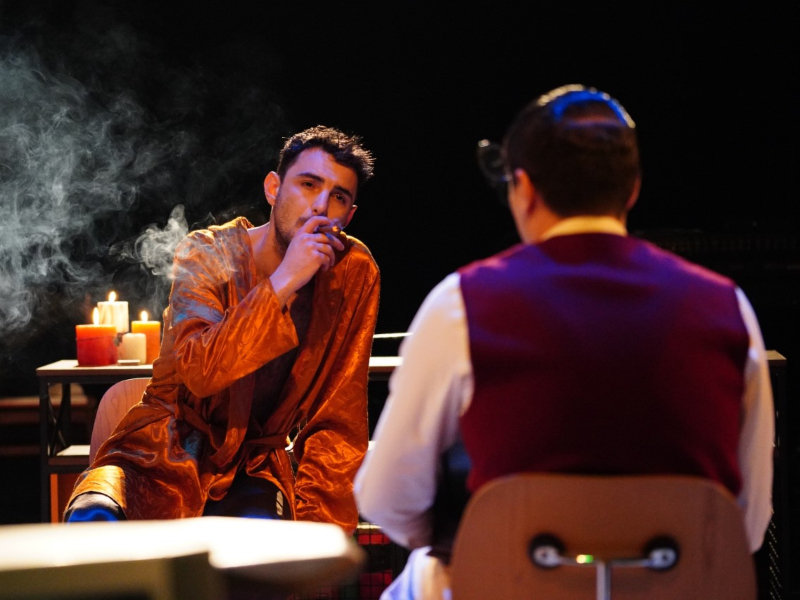 Irena Sterijovska graduated from the ESRA University of Audiovisual Arts in Skopje, Department of Theater Directing. Specializes at FON University, Department of Multimedia. Since 2012 she has been employed at the National Theater Ohrid. She is a co-founder of the independent theater Fabrika, in the production of which he directs the play "Branch of the Wind" by Kole Chashule. For "Branch of the Wind" he receives the award for achieving a new theatrical reality at the Actor of Europe festival. by Oscar Wilde at the Comedy Theater, "Emigrants" by Slavomir Mrozek, "Method" by Jordi Galseron at the National Theater – Ohrid and others.
The play is not recommended for people under the age of 16.