The Ohrid Summer Festival mourns the great loss, the death of the world opera legend, Dmitry Hvorostovsky, who will remain enrolled in the festival history as one of the biggest stars who performed on the stage from the Ohrid Summer Festival.
The great figures always had a special place on the stage of the Ohrid Summer Festival. We will always be grateful to this music genius, who at the opening of the Ohrid Summer Festival in 2013, performed a spectacular concert at Antique Theater.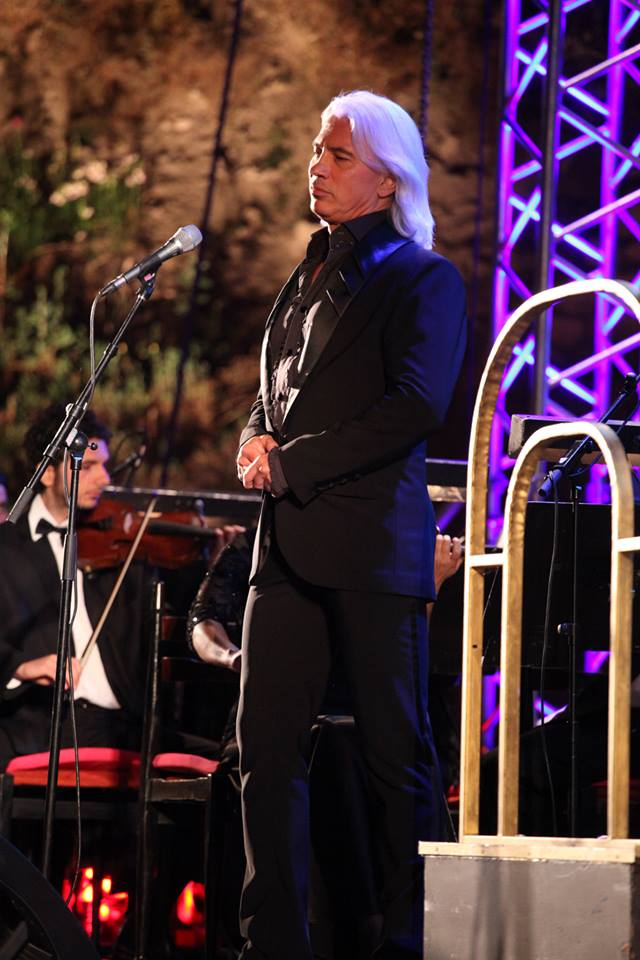 Delight with his modesty and charisma. Without any special requirements, except in his room, there are no flowers with intense scent.
– Macedonian audience is very warm and friendly. I was very happy to sing on this scene, excited by the beauty that surrounds me. I will surely come with my family again – said Hvorostovski after the concert in Ohrid, where he arrived with his son Maxim. He enjoyed every moment while staying in the city. Amazed by the beautiful view of the lake, the view is enough to make it feel like paradise.
– I do not need anything else. This place it's enough to have a relationship with god, said the famous artist.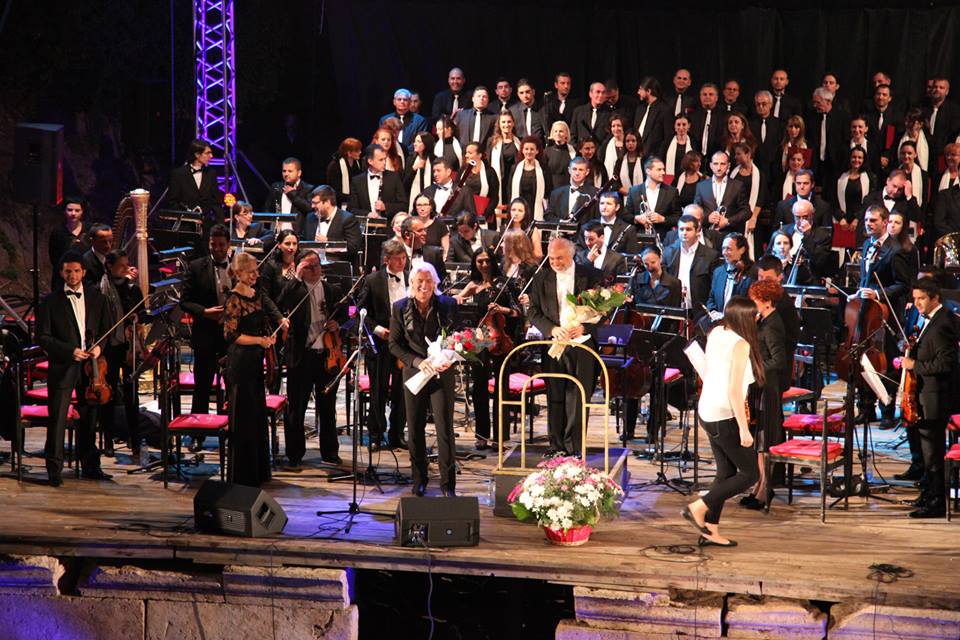 World opera legend Dmitry Hvorostovski, who will remain enrolled as one of the biggest stars in the festival's history of Ohrid Summer, died at the age of 55 at his London home.
– On behalf of the family Hvorostovsky, with great mourning we announce that Dmitri Hvorostovski, a beloved baritone, husband, father, son and friend, died. He died peacefully this morning, surrounded by a family near his home in London. Let the heat of his voice and spirit always be with us – the family announced.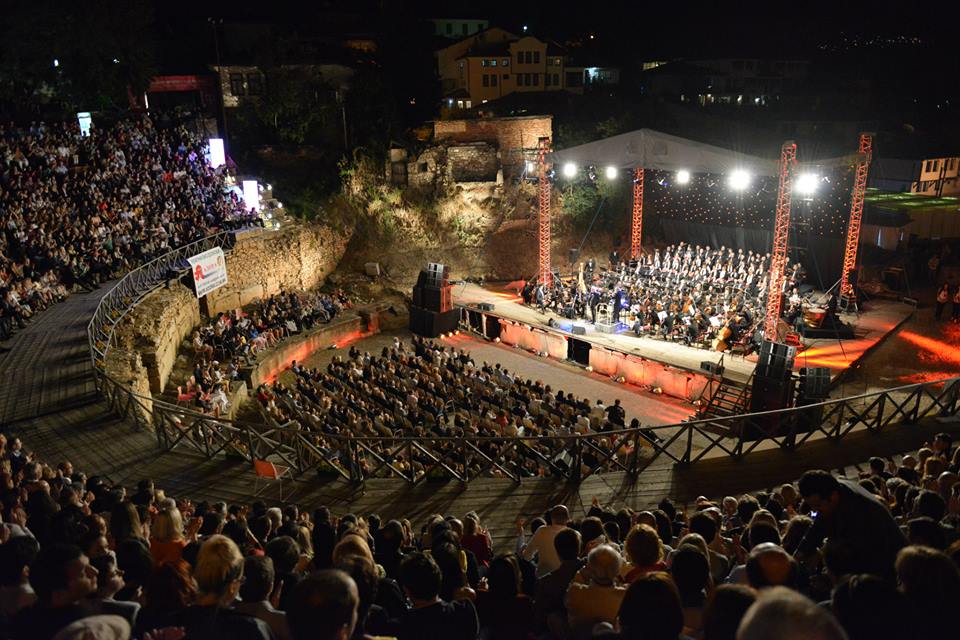 In 2015, he was diagnosed with a brain tumor. The legendary singer returned to the scene shortly after the first session with therapy in September 2015. Together with the Russian soprano Anna Netrebko, performed the Trubadur Work from Verdi at the Metropolitan Opera in New York. When Hvorostovski came to the stage, the hall erupted with applause.
Hvorostovski is one of the most popular opera stars, who performed on the world's greatest scenes and with the most famous soloists and conductors.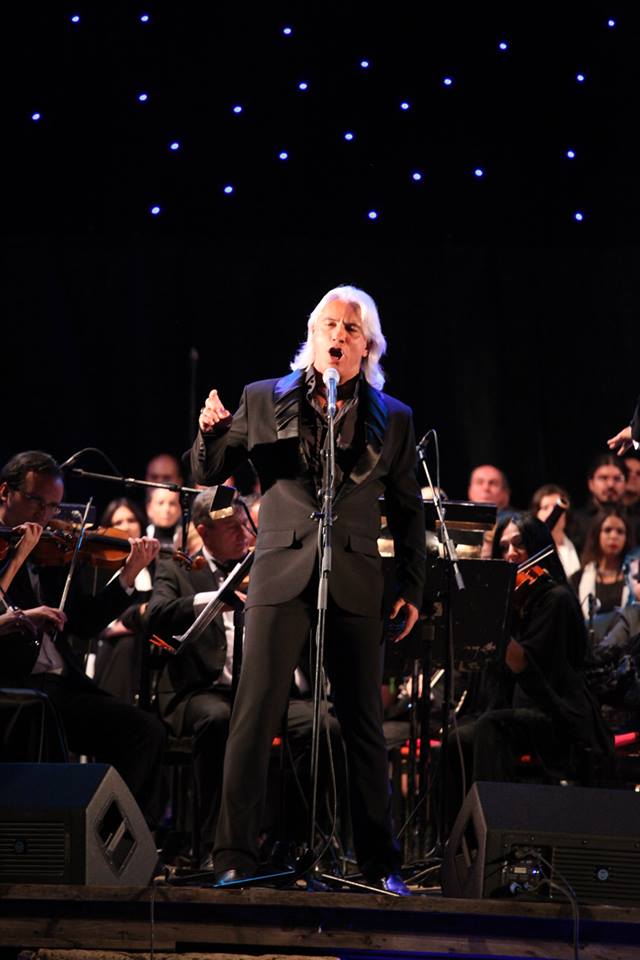 He was born in Krasnoyarsk, Siberia, Russia on October 16, 1962. In 1989 he won the prestigious "Cardiff" award at a world competition. From the beginning of his career, the audience was impressed by his cultivated voice, the natural legacy. After his opera debut in the West, at the opera in Nice with Tchaikovsky's "Tinker Lady", his career has peaked in the biggest opera houses and festivals, including Royal Opera House, Covent Garden, Metropolitan, Paris Opera, Milan Scala. He became the first opera singer to perform solos with orchestra and choir at the Red Square in Moscow, a concert broadcast in more than 25 countries.
Eternal glory.