Special attention is paid to the drama program. Ohrid offers many scenes, and from that aspect the program was made and I can see how colorful it is and how it tastes for everyone. I'm surprised at the first performance "Frog", there was a lot more audience and strong reactions. The Ohrid Summer Festival is much better than what I expected. If this success happened with the play "Anna Komnena" evening, and I believe it will happen because it is a play that is like it was specifically made for this space. It coincided precisely with the space in "St. Sofia "and I believe tonight will be a special experience, says Ljutkov.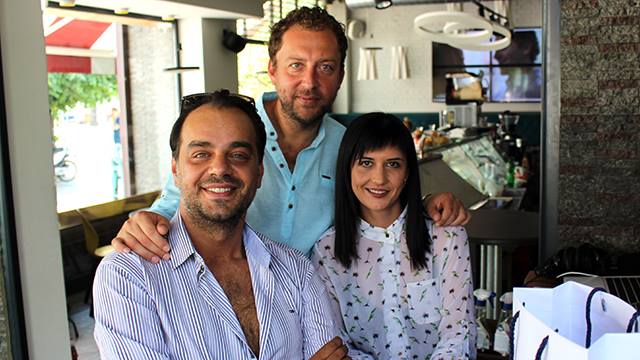 The new co-author of Ohrid Summer Drama program Zoran Shutkov stressed that this year the festival will offer four local theater performances, including three premieres and four performances on the international stage, with the focus on the three premieres of the Macedonian theaters.
The broadcast "Radio Corners" Super Radio with the lead Alexandra Aleksievska is broadcast live from the popular Border "Korner" in Ohrid on Super Radio, every working day from 12:00 to 14:00.
Source: ОхридПрес
photo:ОхридПрес