Russian cellist Kirill Rodin and the Bulgarian pianist Janni Zaharieva brought new creative excitement to the "Ohrid Summer" last night.
The audience in the church "St. Sophia" had the opportunity to enjoy the virtuosity and refinement of the two artists, as well as their masterful performance of works by Boccherini, Brahms, Schubert and Tchaikovsky.
Pianist Janni Zaharieva has been playing on the world concert stages for more than six decades and says that music is a salvation for the man who leads her to a new, magical world where there is no stress like in everyday life.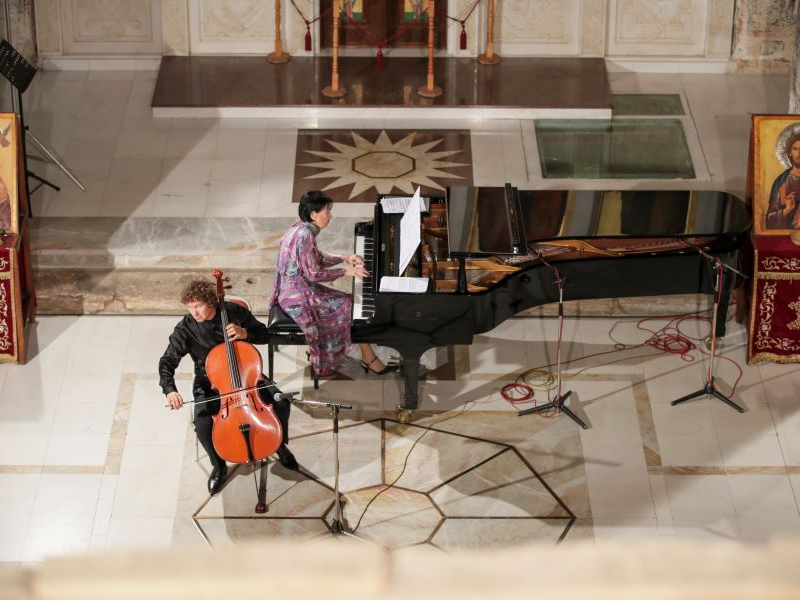 -Music is our salvation, especially the music created by genius composers two hundred or three hundred years ago that each performer captures differently. It is the same, but essentially different. That is the mission of music, to make us better, to realize how rich we are spiritually, what feelings we have. We all have a lot of stress in life and we can not always feel like real people, but when we listen to music we go to another magical world, says pianist Zaharieva.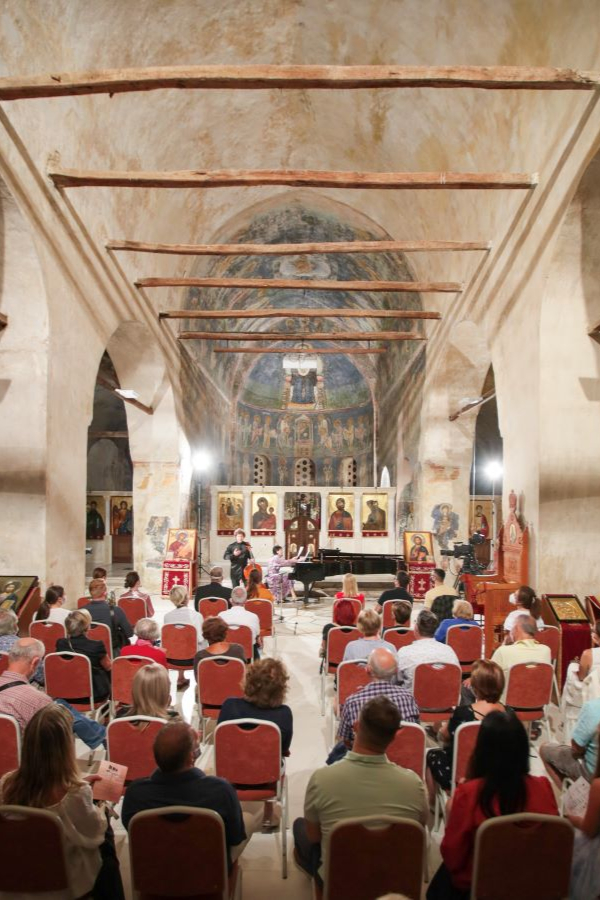 They do not often play together with the great cellist Rodin, but as he says, he rejoices every time they perform as a duo.
– It is a great emotional challenge to play with a great cellist like Kiril Rodin. Then you can show the best of your individuality. It is a conversation between the two instruments in which each instrument shows the best it can give, adds Zaharieva.
The cello master Kiril Rodin had the first recital of "Ohrid Summer" 22 years ago, in the same place, in the acoustic ambience of the "St. Sophia" Cathedral.
– I am very excited to be here, especially because my first concert at "Ohrid Summer" was 22 years ago, and an artist as an artist, feels best on stage, in concert halls in front of the audience. This time we played a specially selected program filled with a lot of romanticism, Italian music by Boccerini, then Schubert, Brahms, Tchaikovsky. "I hope it was interesting to the audience, not only to the one who is familiar with and is a fan of this type of music, but also to the one who only comes to listen to classical music," said Rodin.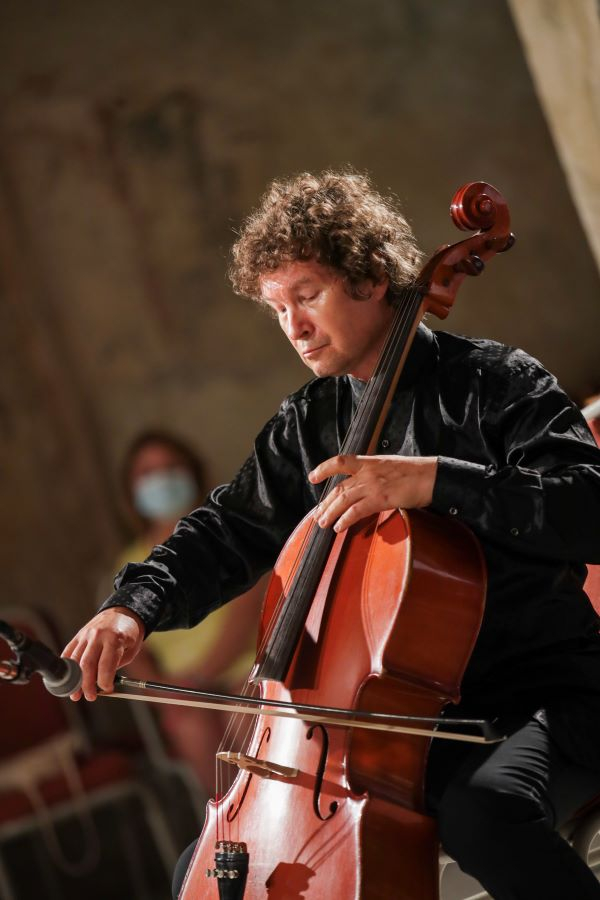 Last night's concert of "Ohrid Summer" was followed by the Ambassador of the Russian Federation to the Republic of Northern Macedonia, Sergey Baznikin.