In the Ancient Amphitheater in Ohrid, the large audience of "Ohrid Summer" last night followed the birthday concert of the festival with the cult ethno-group "Sintezis".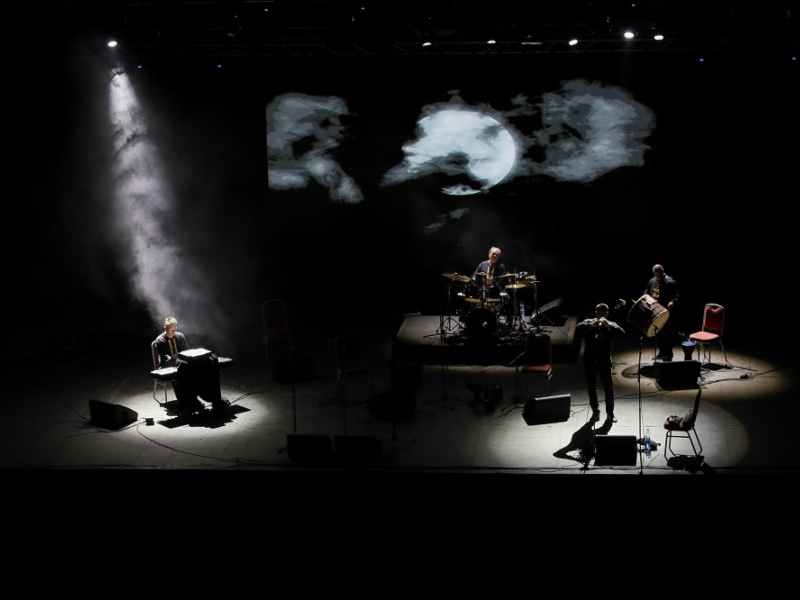 The original Macedonian melody through the creative performances of the members of this band once again showed that the old Macedonian song supported by traditional folk instruments is an inexhaustible source of inspiration on which modern arrangements can be created.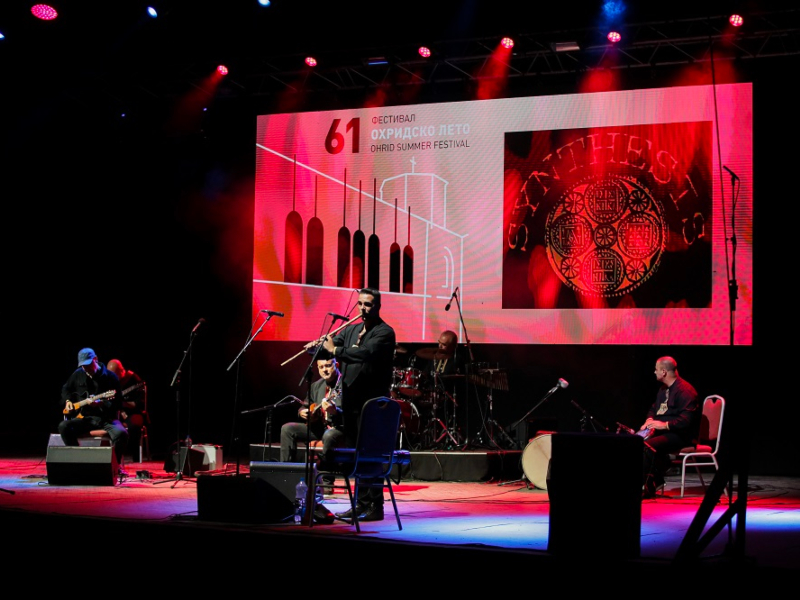 Songs from all the albums of the group created during the past 27 years were announced: Goceva 3, Dumardija, Smiljana, Blazena Goro, Sto e ludo, Filka moma, Sadila Jana, moma Katerina, Jana Maleshevka, Na sred selo chesma sharena …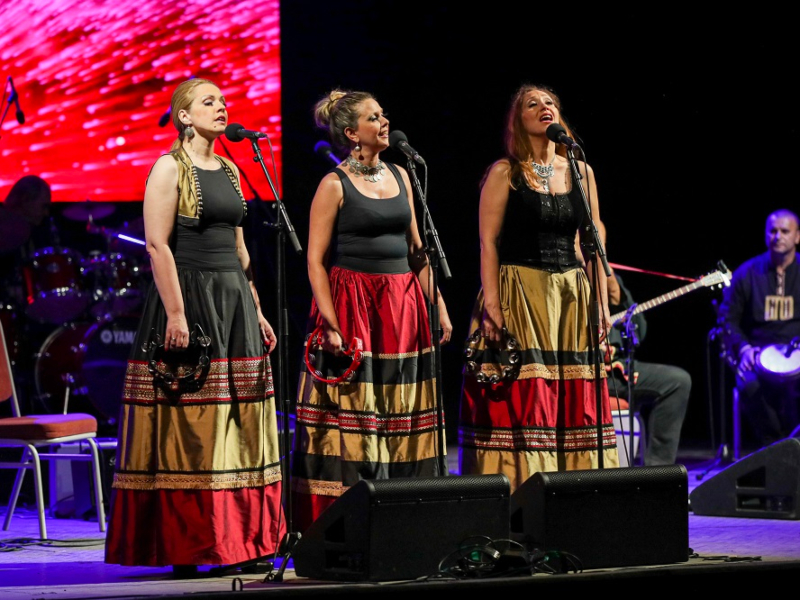 – Five or six editions of "Sintezis" were presented at the "Ohrid Summer". It is a great honor for us in front of many audiences, including foreigners, to present our expression of Macedonian music and what we carry in our roots, said Vanco Jovcev, the keyboardist in the group, congratulating birthday to the festival.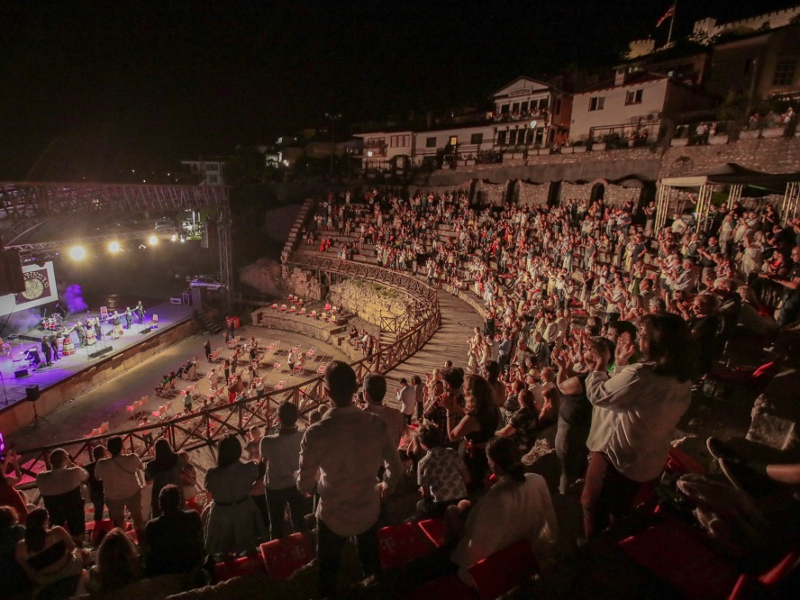 The guest of the evening at "Sintezis" was the Macedonian guitar virtuoso with world renown, Vlatko Stefanovski who played several songs with them.
The birthday concert on the occasion of 61 years of the Ohrid Summer Festival held by "Sintezis" was attended by the Minister of Culture of the Republic of North Macedonia, Irena Stefoska, the US Ambassador to the country Kate Mary Burns, the Ambassadors of the Russian Federation and France. Sergej Baznikin and Cyril Bomgartner, as well as the Mayor of the Municipality of Ohrid, Konstantin Georgievski.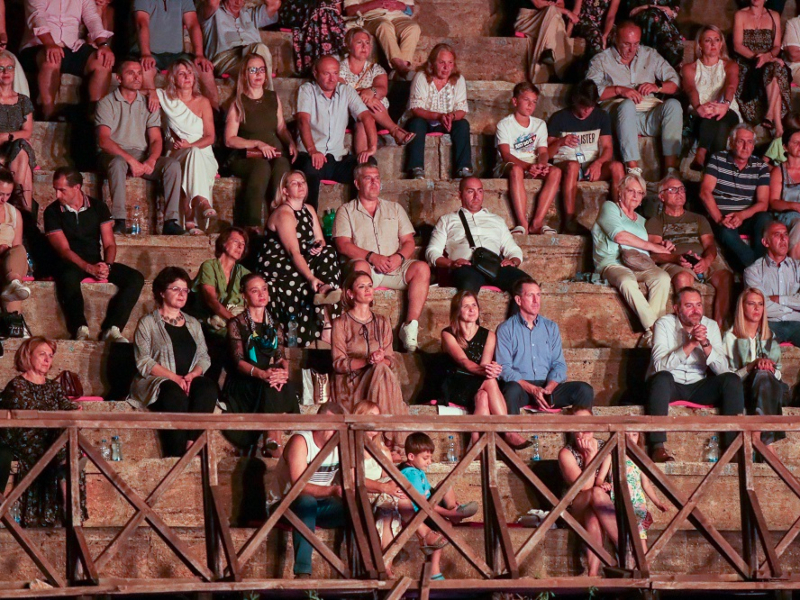 Sintezis continues with the treatment of old, forgotten, and sometimes almost never heard songs, which are part of the rich Macedonian musical heritage, thus preserving and promoting the lasting values ​​of Macedonian culture and tradition.