World artists who made an unforgettable concert at the opening ceremony of the "Ohrid Summer" Festival, the opera diva Elena Mosuc, the outstanding tenor Calin Bratescu and the masterful conductor Nicolae Moldoveanu, visited today the festival's  head office.
The artists thanked for the hospitable reception in Ohrid and  for the perfect and impeccable organization of the event for the opening ceremony, and wisheda great success to the festival also in the realization of the other music and stage events of this year's 58th edition.  In gratitude, they gave to  the general manager  of "Ohrid Summer" Suzana Vrencovska an original Swiss chocolate.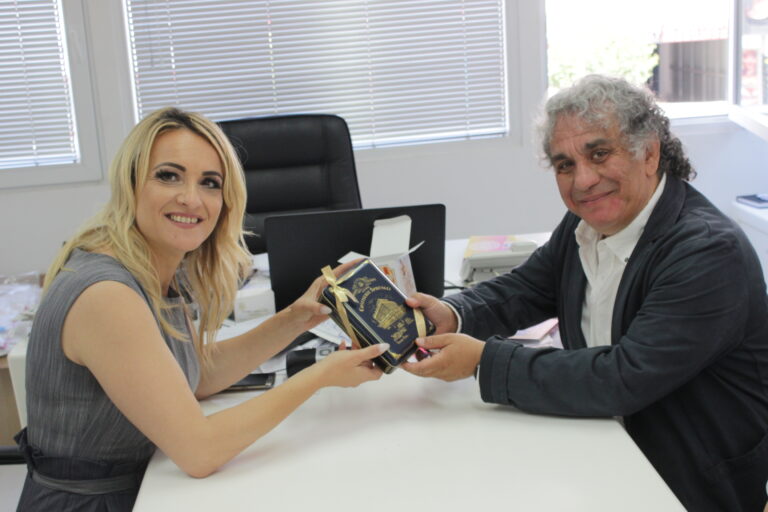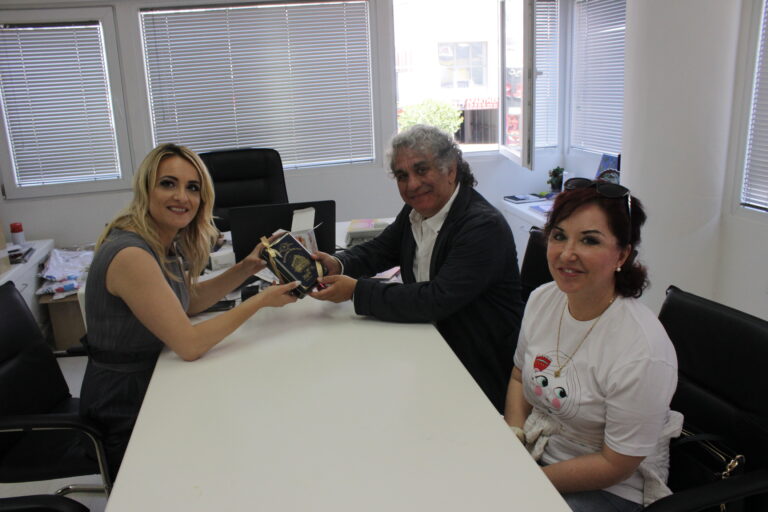 From the festival, they received exceptionally quality branded wines from the famous Tikves Winery, a special edition, only for artists who perform at the festival "Ohrid Summer".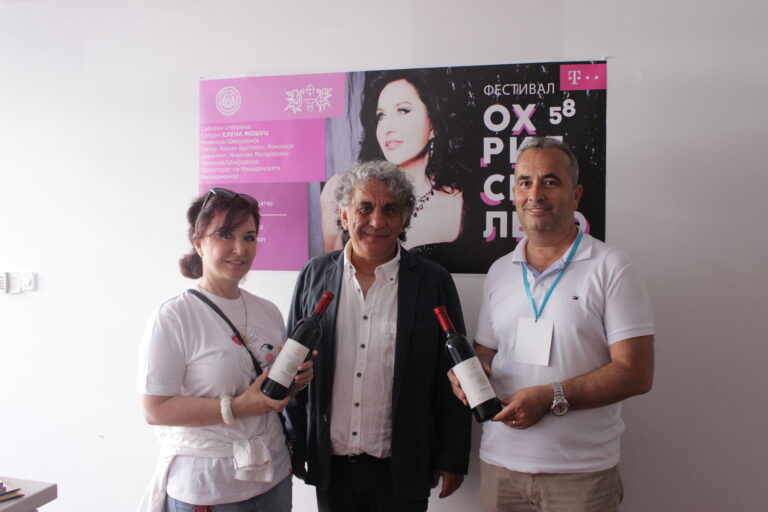 Prior to their departure, a team from the "Ohrid Summer" took the artists for a walk   across the old part of the city where they could see  the architecture of the city and the cultural and historical buildings, and especially they were interested about  the acoustics and conditions offered by the artists the ambience of the cathedral church "St. Sophia ". The opera singer Mosuc leaves Ohrid with a pearl necklace made from the famous brand "Filevi".
The great artists, Mosuc, Bratescu and Moldoveanu, though worldly popular, still showed  that they are modest people and are willing to respect the audience. After the concert, they photographed and received the guest greetings for their spectacular performance.