As part of the off-program of the Ohrid Summer Festival, an evening concert of the folk dance and song ensembles "Tanec" from the Republic of Northern Macedonia and "Lado" from Croatia was held last night at the Ancient Theater in Ohrid.

The night titled "Tanec and Lado under the Stars" brought part of the rich treasury of both countries through vocal-instrumental music and folk dances performed by the two professional ensembles as moving museums.

– "Tanec" and "Lado" are two different aesthetics and it is interesting to see that counterpoint between them. The audience saw the Croatian folklore which, due to the climate and the processes that took place, breathes with an elegance, with a refined song, dance and gig, as well as the Macedonian folklore through "Tanec" which is furious and full of charge, said the artistic director of  "Tanec" Branka Kostic-Markovic.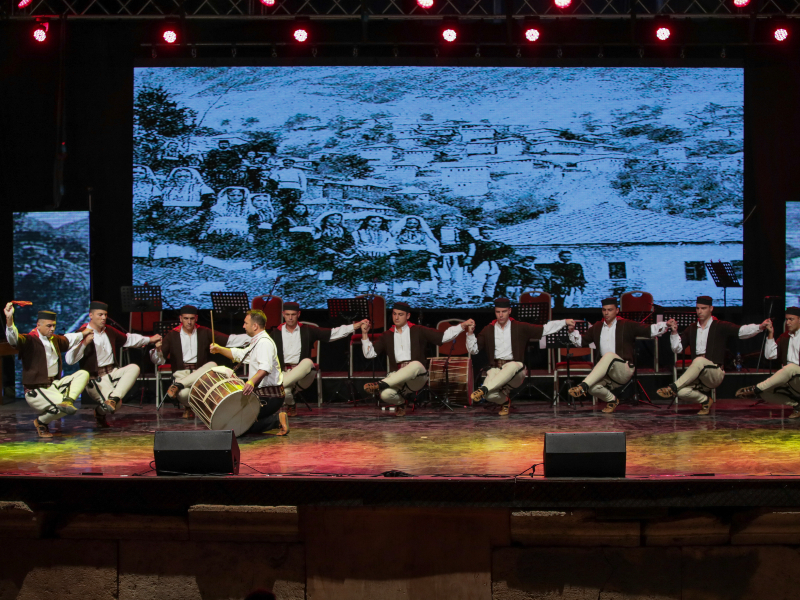 According to her, "Tanec" is a surprise in itself, especially since the concert takes place after a long pandemic break.

– All employees have a special charge, which we were convinced of at the previous concerts. This cycle of concerts started in Strumica where "Tanec" presented itself under the open sky. It is the project "Dance under the stars" with three big concerts in Strumica, as well as in Bitola and Ohrid where we performed together with the ensemble "Lado" which after a 19-year break is again collaborating in our country, added Kostic-Markovic.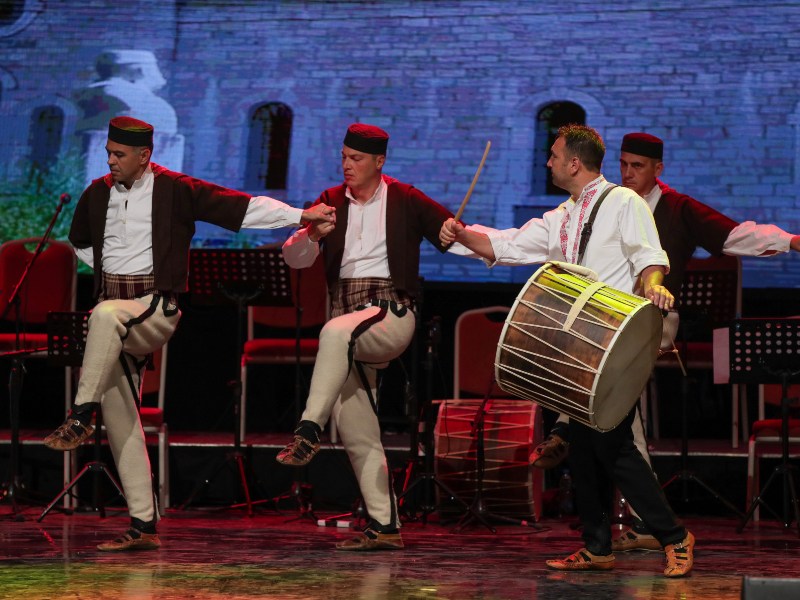 As she explained, "Tanec" gradually began to return to the stage with the orchestra and choir.
– We passed five cities in the country and even there we saw how much the musicians and the audience missed the music. It is not immodest to say that "Tanec" has existed for more than seven decades and amazes everywhere in the world. It is a mobile museum and a real ambassador of the Macedonian treasury, said the ensemble's artistic director Branka Kostic-Markovic.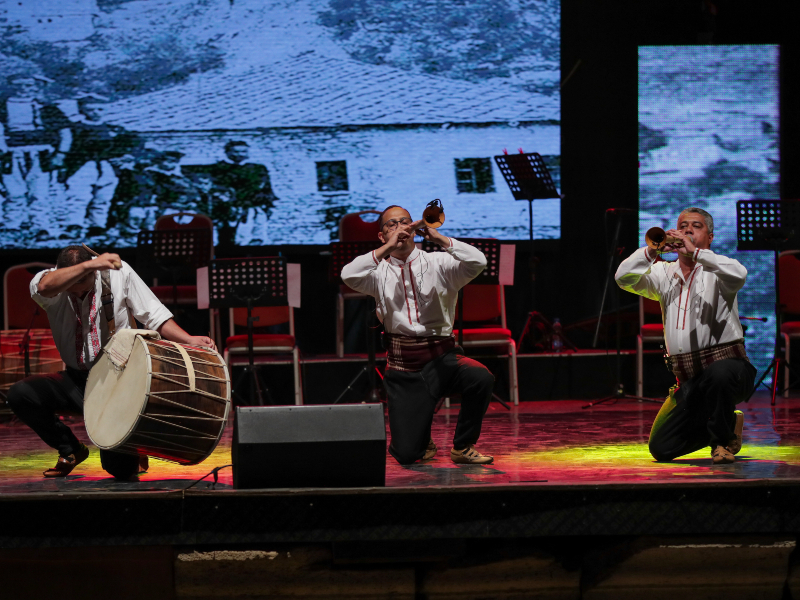 Croatian folklore, through the members of "Lado" on the stage of the Ancient Theater, also attracted a lot of attention from the audience.

– The ensemble "Lado" as the only professional folklore ensemble after 19 years is again in the Republic of Northern Macedonia and performs with our dear friends and associates from "Tanec". We wanted to bring a combination of vocal-instrumental and dance program from different parts of the Republic of Croatia, said the director of the ensemble "Lado" Ileana Jurin Bakotic.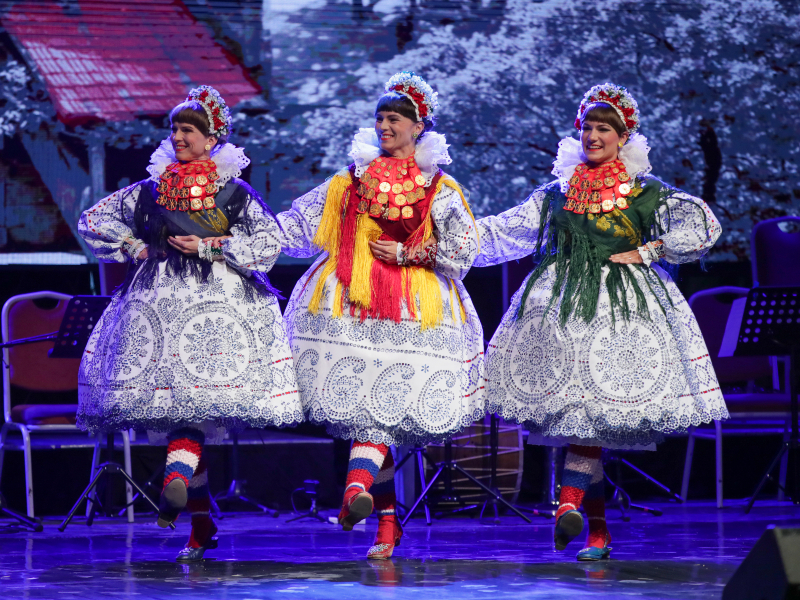 The concert of the professional ensembles "Tanec" and "Lado", which was organized by "Ohrid Summer", had a humanitarian sign. The funds raised from ticket sales will be donated to the needs of the health system.