A unique and unforgettable experience was organized by the Ohrid Summer Festival on the occasion of its 57th birthday. The audience of the Antique Theater was thrilled by the unprecedented mega music-scene spectacle "Vivaldiano".
An unforgettable musical project composed of renowned musicians of different styles bringing a mixture of contemporary music built on the foundations of the Baroque, awakened all the senses of the visitors. They enjoyed a three-dimensional journey through music with the performance of top artists from the Prague Philharmonic and from around the world, peppered with a unique stage performance between two video presentations.
The festival audience last night enjoyed the connection of Vivaldi's unmistakable creations with rock energy.
The announcement that the first time an antique theater is carrying the biggest visual event with rarely seen audio and video equipment has filled the theater to the last place. Those who failed to secure a ticket, watched the show around this site.
.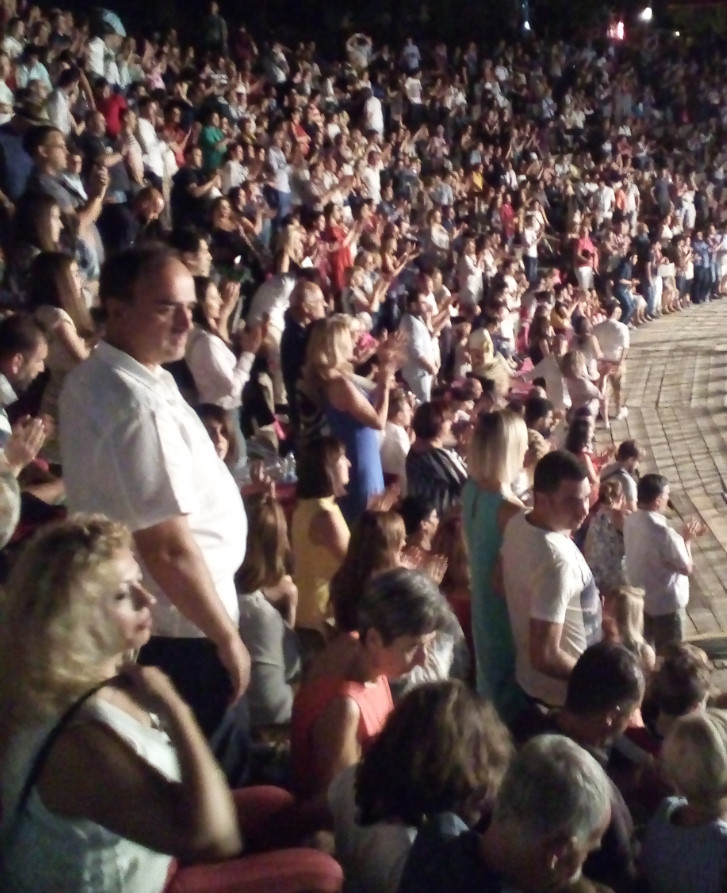 .