Strong inspiring impulses were conveyed to the audience by the members of the famous ZZ Quartet who last night played music in the vestibule of the church "St. Sophia" within the music program of the festival "Ohrid Summer".
The repertoire included original compositions by the guitarist Ratko Zjaca, who is one of the most awarded Croatian guitarists and composers. Besides him, Vid Jamnik on percussion, Martin Gjakonovski on acoustic double bass and drummer Joze Zadravec also performed.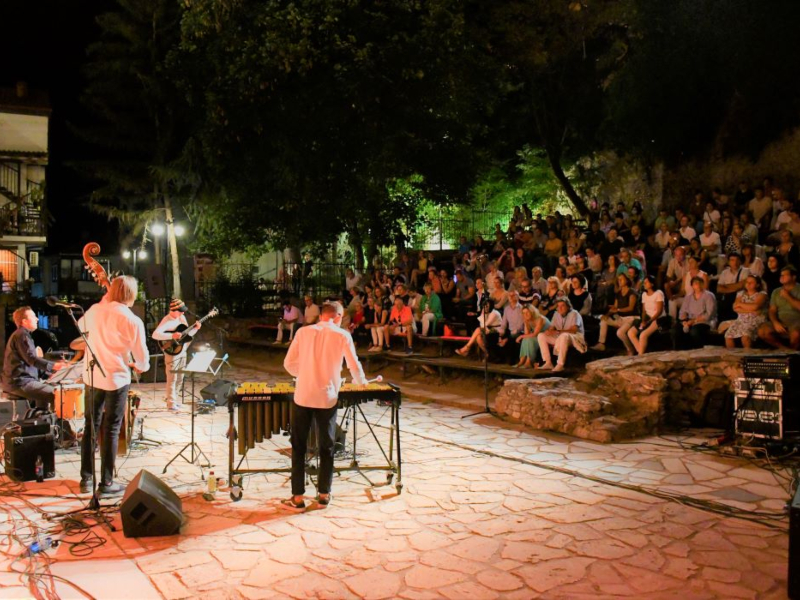 -We performed music from my earliest albums, a cross-section of my work over the past 10 years. Behind us as a quartet are recorded four albums with original music. The latest life album was released a month ago and was recorded before the pandemic of two festivals in Italy, said the famous and most awarded Croatian guitarist and composer Ratko Zjaca.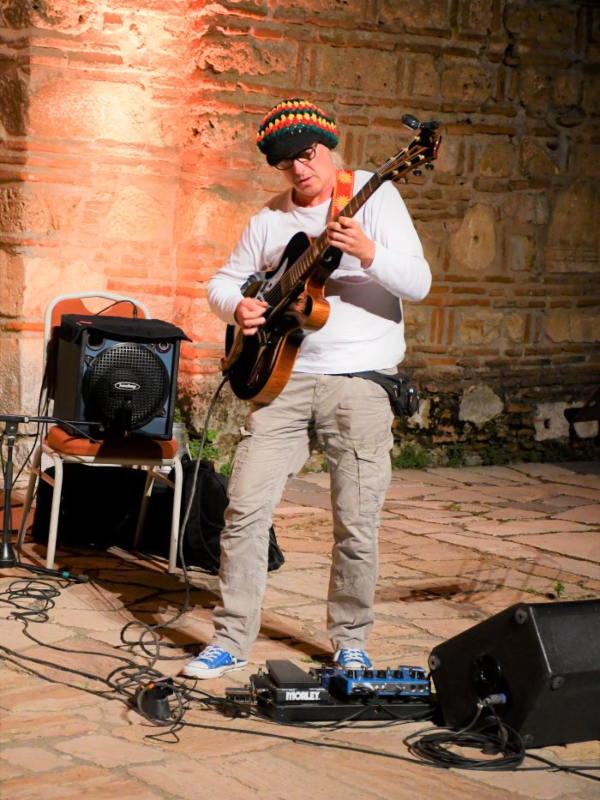 The musical identity of this quartet reflects and absorbs different musical styles, and one of its most important features is the individualism and the incredible ability of its members to blur the line between the noted music and the improvisation.
-Music for me is a reflection of life. What kind of life do you live, what kind of music do you have, which means that you have to learn to improvise in life. It is also transmitted in music, but requires a lot of patience and practice. At one point it becomes a part of life. As a musician, every day and at every concert you want to apply something that will be interesting for you and the audience, to learn something new. For me, that is my motto in music, to get out of the comfort zone because if the same thing is played constantly, there is no progress for the artist or the environment. It was like that last night, we left the comfort zone, explained Zjaca.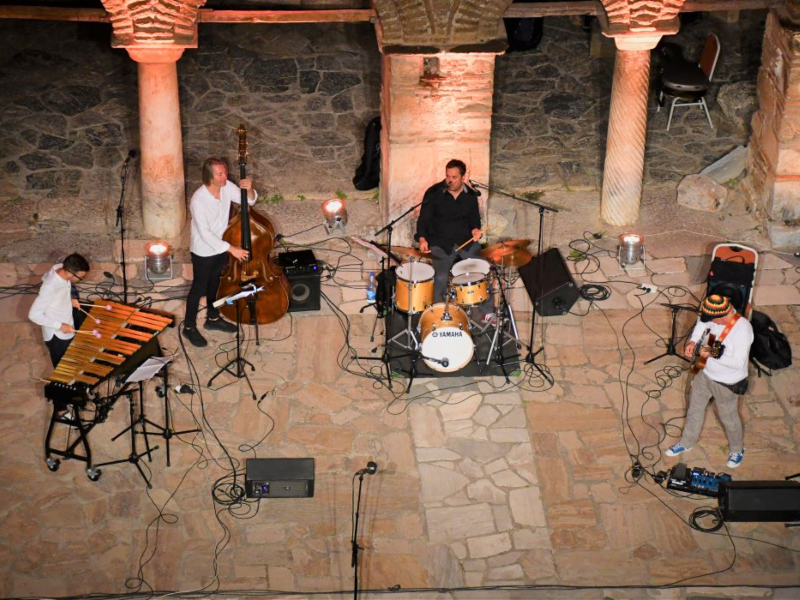 He still has fresh memories from the performance of this band at the "Ohrid Summer" 18 years ago.
– We played at the same place in 2003 and the concert remained in my unforgettable memory with the atmosphere, the audience, the city and the hospitality of the people. I thought about it for years. Last winter I came in contact with the festival, and here, we were lucky to include the concert in Ohrid as part of our summer tour, said the famous Croatian guitarist and composer Ratko Zjaca.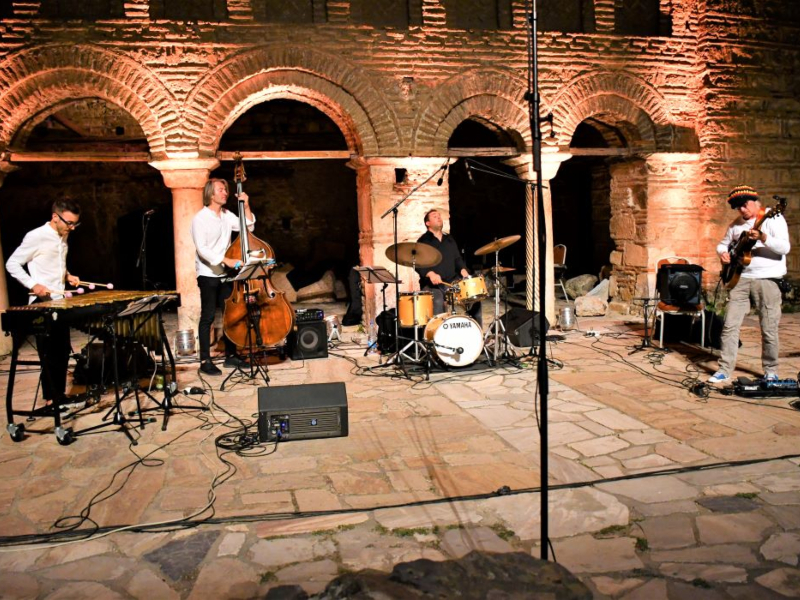 The concert of the members of ZZ Quartet that took place at the Ohrid Summer Festival was part of their summer tour with which they perform in Hungary, Italy, Croatia, Slovenia, Serbia ….