An all-night concert within the 61st edition of the Ohrid Summer Festival will be held by Romanian-German double bassist Petru Iuga and Romanian pianist Horia Mihail.

They will perform tonight in the church "St. Sophia" starting at 21:00.

Romanian double bassist Petru Iuga is one of the most successful musicians of his generation. While still studying in Romania, he was spotted by Yehudi Menuhin and Alberto Lucy, who reported him to the Menuhin International Music Academy in Gstaad (Switzerland). He continued his studies at the Higher School of Music and Art in Berlin and at the Paris Conservatory, where he became a member of the Paris Chamber Ensemble and soon afterwards the first double bassist of the Munich Chamber Orchestra. Petru Yuga is the recipient of numerous accolades from world double bass competitions, enabling him to have a worldwide career and tour as a soloist with prestigious European orchestras, including the London Symphony Orchestra. He works as a professor at the University of Mannheim and is a guest lecturer at the School of Music in Lausanne (Switzerland). He teaches numerous master courses around the world in Russia, Italy, Portugal, Israel, Japan, Uruguay, China and Canada. He records several CDs as a chamber musician and often collaborates with top music names. His invention "Ergo bass" is used by many musicians around the world and he is a kind of support for double bass players who helps them play in an ergonomic and physically better position.


Pianist Horia Mihail debuted with an orchestra at the age of 10 in his hometown of Brasov, and to this day performs as a soloist with all orchestras in Romania, including the Georges Enescu Philharmonic Orchestra and the Romanian Radio Orchestra. After studying at the Constantin Ionescu-Vovu Academy of Music in Bucharest, he left for the United States where he completed his master's degree at the University of Illinois working with Ian Hobson. In 1999 he graduated from Boston University where he studied under the mentorship of Anthony di Bonaventura.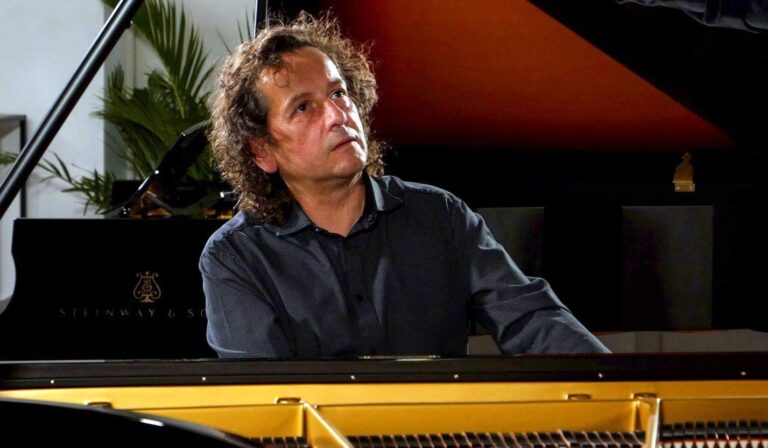 In addition to his piano studies, he is a graduate of the College of Mathematics and Physics in Brasov. He has won numerous competitions, and has been awarded a full scholarship to all the higher education institutions he attends. He has performed in more than 24 countries on 4 continents, and has been broadcast on radio and television in Romania, Belgium, England, Denmark, Hungary and the United States.
After spending three years in Boston as a lecturer at the university in this city, Horia Mihail returns to Romania where in 2009 he was appointed pianist-soloist of the National Radio Orchestra. He is currently acting Artistic Director of the Brasov Philharmonic, Cultural Adviser to the Mayor of Brasov and Director of the TAMTAM Festival.