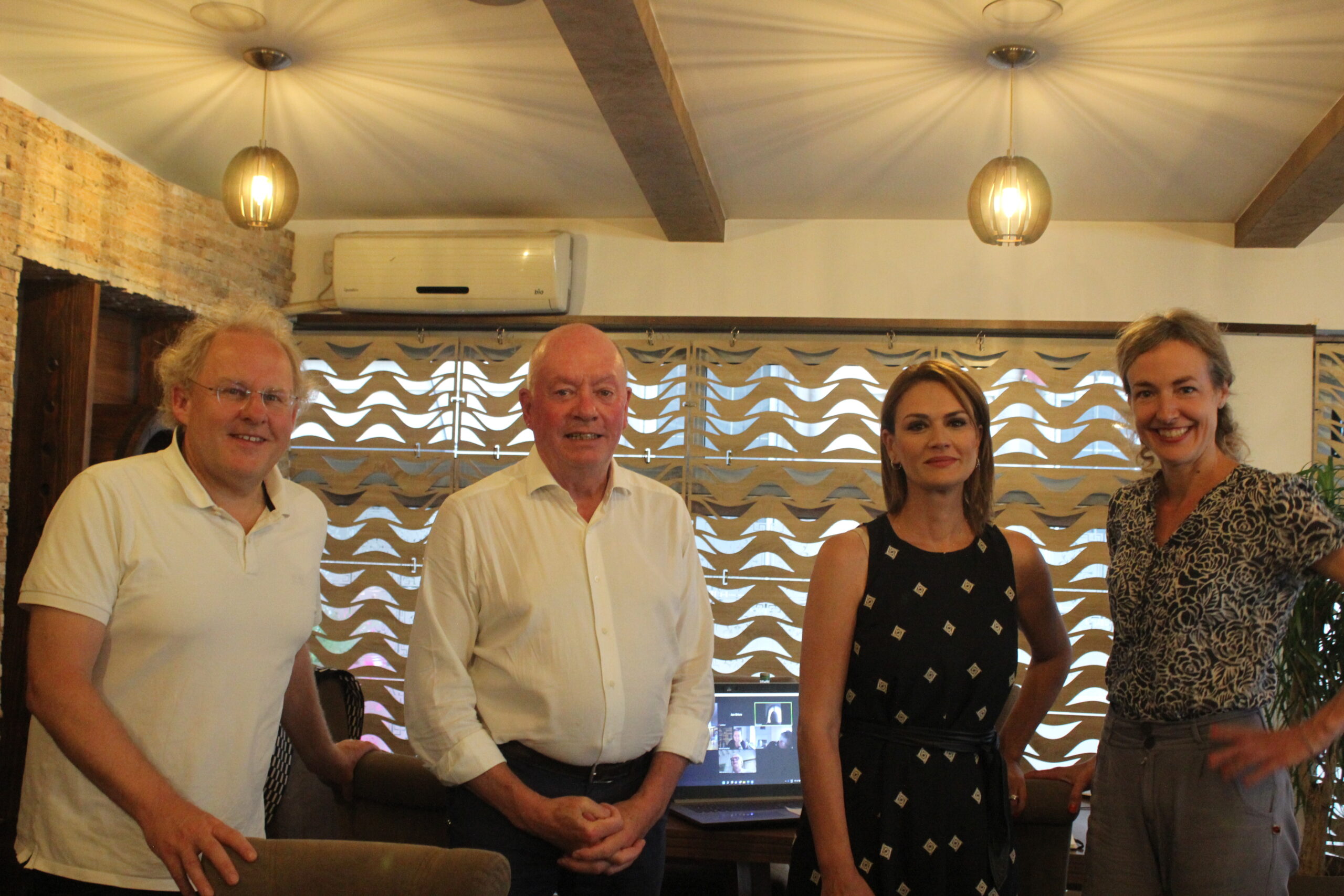 Distinguished representatives of the European Festival Association (EFA) lead by the Association's President, Mr Jan Briers, its Secretary General Ms Kathrin Deventer and Mr Thomas Hummel, Board Member of the Association tonight are attending the gala opening ceremony of the 62nd Ohrid Summer Festival to be held at the Ancient Theatre featuring the for renown Italian tenors Alessandro Cossentino D'Acrissa, Federico Serra, Giovanni Maria Palmia and Ugo Tarquini.
Yesterday evening the EFA representatives had a Conference meeting with the Board members of the Association. It was discussed about new approaches in post-Covid festival organization, as well as about the preparations for the upcoming Summit and General Assembly meeting to be held in Yerevan, Armenia this September. Another topic discussed was the reinforcing of the collaboration between festivals, especially in South-East Europe and Türkiye, with an additional note on supporting artists and their closer collaboration and performances on festivals.
Ohrid Summer Festival is a significant partner of the European Festival Association. As its member since 1994, this festival has always given strong contribution towards the EFA's mission and its projects.