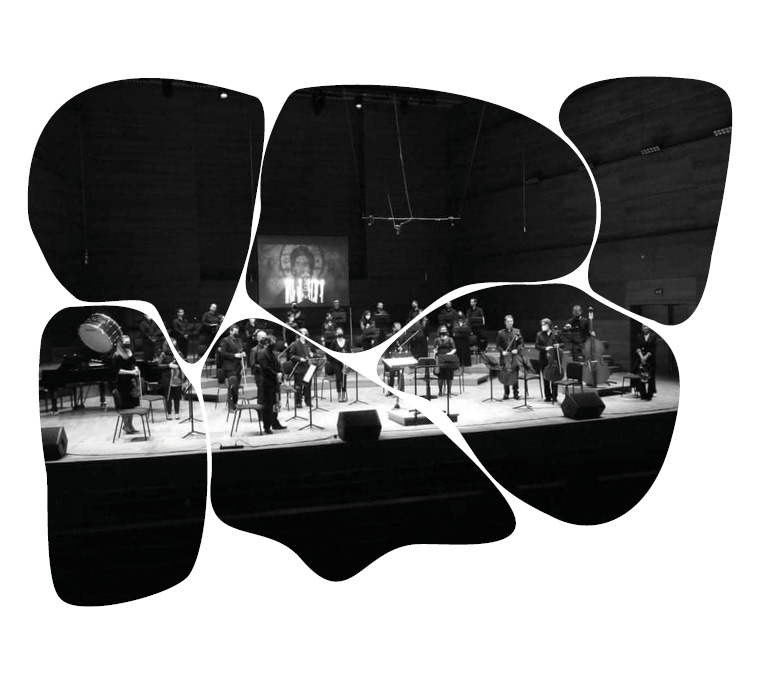 The music programme of the Ohrid Summer Festival tonight, 18th July, continues with a concert of the "Profundus" chamber ensemble from Skopje under the baton of Gjurgjica Dashikj. Soloists include the violinists Anna Kondratenko and Vladimir Kostov and the pianist Vesna Angelova.
The concert will take place at the St Sophia church at 9 p.m.
The chamber ensemble "Profundis" is a "novice" formation that was established three years ago and aims at promoting a specific performing quality with an accent on the originality of their performances. Its members are some of Macedonia's finest instrumentalists that are employed by the two professional orchestras in the country- the National Philharmonic and orchestra of the Opera. Besides the classic repertoire, "Profundis" is dedicated to new contemporary ways of presenting music including digital concerts and use of new technologies.
Gjurgjica Dashikj graduates from the Faculty of Music in the Department of Orchestra Conducting in the class of prof. Sasha Nikolovski – Gjumar. Since 2008 she has worked in the National Opera and Ballet as a choir master. She participates in establishing and maintenance of the whole repertoire in the National Opera. She has collaborated with many eminent conductors as a cooperator and assistant-conductor, among which are Emil Tabakov, Gianluca Martinenghi, Enrico Dovico, Sasha Nikolovski – Gjumar, Vanja Nikolovski – Gjumar, Urosh Lajovits and many more.
As orchestra conductor in her home institution she conducts the operas "Rita" by G. Donizetti, "The Barber of Seville" by G. Rossini and the traditional concert Young Opera singers "Kosta Trpkov". She actively participates in the preparation and realisation as an opera conductor of the first Macedonian musical "Tajno Moja" in honour of Toshe Proeski.
In 2018 she founded the "Profundus" chamber orchestra which she has actively worked with as its artistic manager and has realised outstandingly successful collaborations and performances.