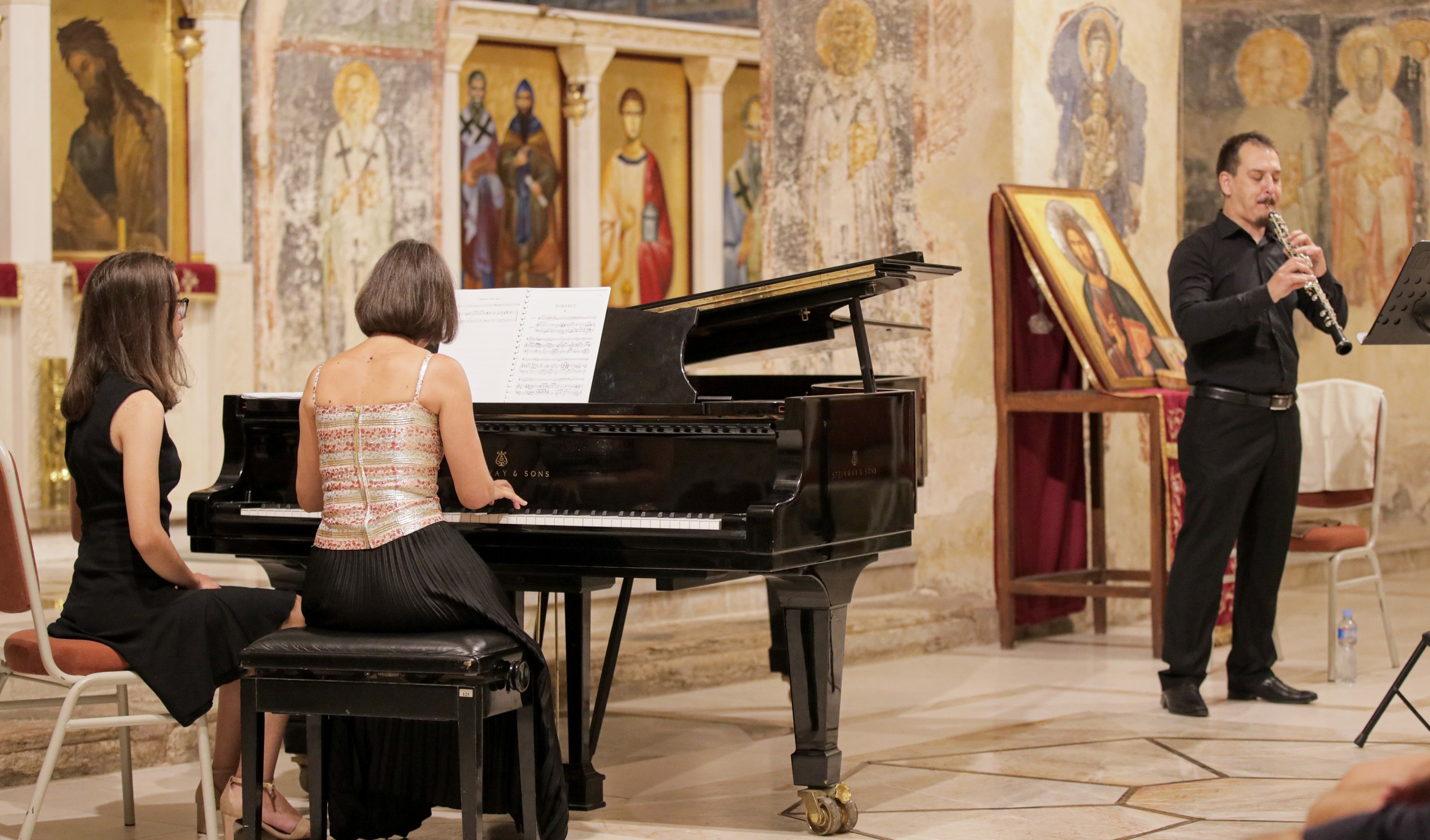 The oboist Tome Atanasov and the pianist Marija Gjoshevska took the audience to a lovely journey through the world of classic music.
Yesterday evening in the church St Sophia they had a duo performance for the first time in their professional careers.
– Marija Gjoshevska is one of the best solo pianists in our country, to my pleasure. This is our first solo cooperation even though we have collaborated previously in trios and larger ensembles, says the oboist Atanasov who announced that such collaborations will continue in the future.
Atanasov gained his first directions in music in the high school of music in Skopje, in the class of his father Vasil Atanasov, MA. He got scholarship from the prestigious Interlochen Arts Academy in the USA (2002) in the class of the renowned teacher Daniel Stolper, where he gained very rich experience. He continues his studies at the Essen University of Fine Arts, Germany in the classes of the professors Pierre Feit and Michael Niesemann. He has also attended classes and masterclasses with some of the leading oboists of today including David Walter, Stefan Schilli, John Mack, Elaine Douvas, Joseph Robinson, Alexey Ogrintchouk, Washington Barella, Hristo Kasmetski and others. The sound of his melodic, ear-pleasing interpretation continues to take him to topmost concert halls where he plays fascinatingly, attracting audiences.
– I attend Ohrid Summer Festival whenever I am here. Earlier, during summer times I used to be on tours and I lived in Germany for a long time, so I was absent, but I always followed the programme on the Internet. As for the repertoire we had tonight, it was varied. There were pieces from the Baroque up until modern times. We embraced wide programme, from Romanticism to Post-modernism, adds Atanasov.The music programme at Ohrid Summer Festival continues tonight with the American pianist Stephen Beus.