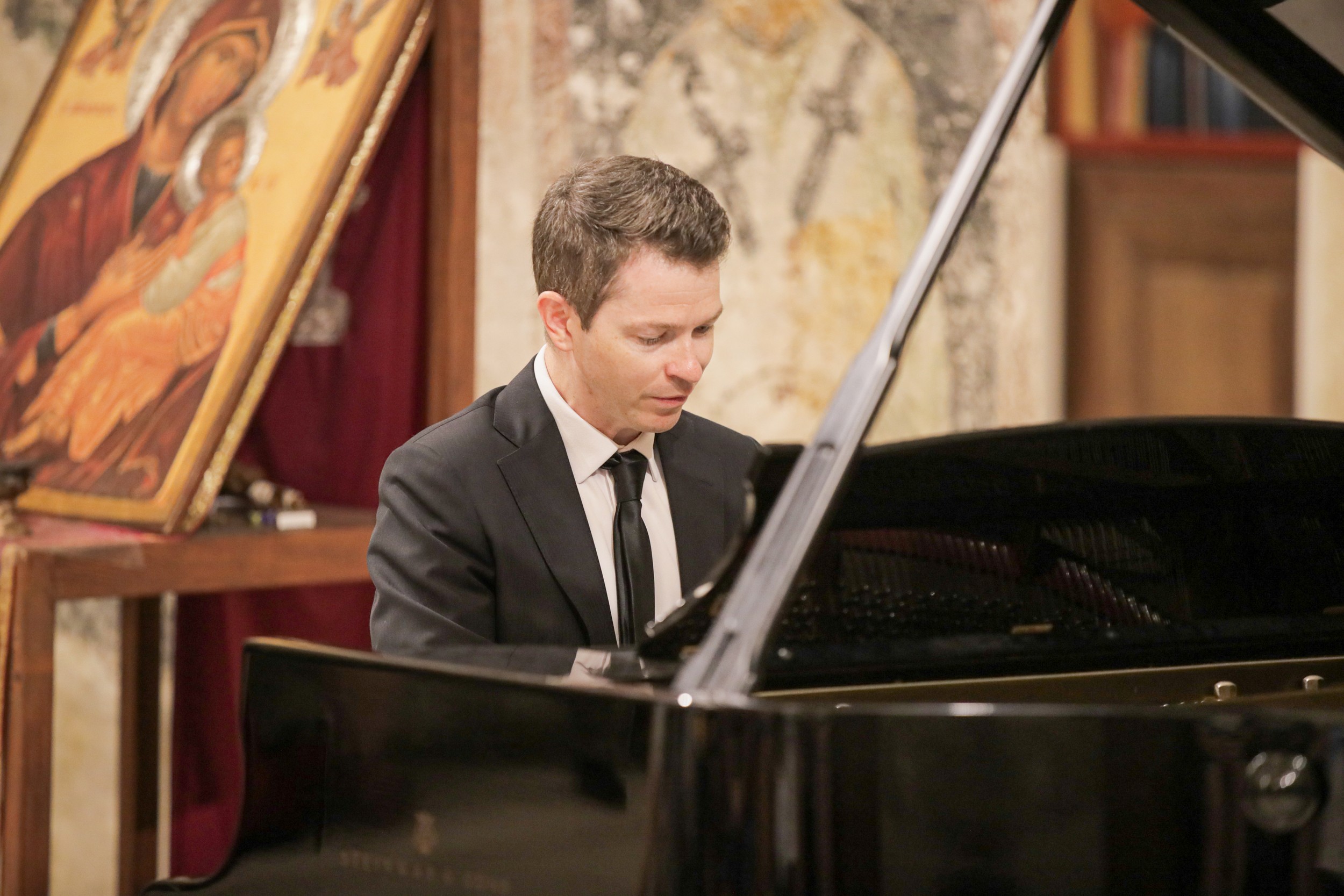 Audiences ate Ohrid Summer Festival rewarded the great American pianist Stephen Beus with standing ovations yesterday evening in the St Sophia church.
The evening enriched with subtle sensuality and unforgettable music journey was commenced by the piano virtuoso Beus with a composition from the period of Romanticism, namely the Sonata in E major op.6 by the German composer Felix Mendelson. The repertoire included Sonata tragica No.5 op 39 by Nikolay Medtner, one of the most famous Russian composers for piano, and the excitement was fuelled by the great etudes by Yedidia. The concert full of high artistic creation was completed with a sonata by the American composer Samuel Barber, but it didn't stop there, but continued with several encores as artistic dessert for the audience that didn't spare the long applauses.
Stephen Beus sparkled with all his creative shine as an artist and outstanding talent and refined taste.
– I feel amazing here. This is my first time in Macedonia and it is truly unbelievable. Very hospitable people, nice place. And about this church no words are needed. It is amazing to make music here. I am very much thankful for the invitation. I have heard only good words about Ohrid Summer Festival, said Beus.Beus is an artist supported by the Steinway Company and teaches at the Brigham Young University. Critics say that he is an "amazingly original artist with a unique performing approach", which was confirmed at the concert yesterday evening.