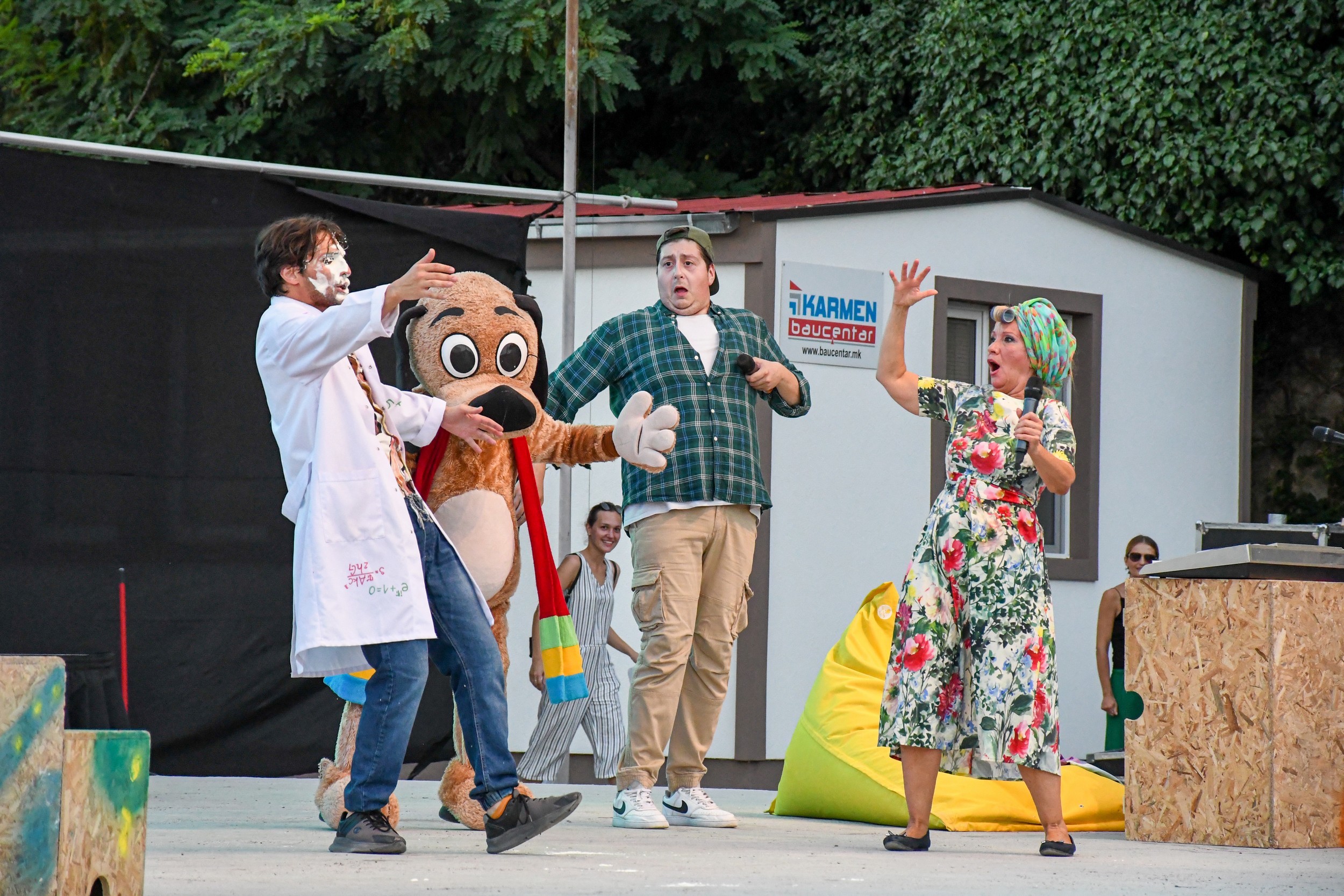 The youngest audience of Ohrid Summer Festival yesterday evening sand and had fun at Dolni Saray with the music and scene performance "We haven't got a spare planet" from 5+ band and 5+Family stars.
This event produced by OXO was directed by Sandra Gjorgieva.
– On the occasion of the jubilee of the educational platform 5+, which has successfully educated children and parents for 15 years, in Macedonian and in Albanian Language, 5+ band and 5+Family prepared a new music and scene experience, this time getting back to one of the most basic values of the platform, healthy and clean environment and protection of our planet, say from OXO production.
The stars from 5+ band and 5+Family filled the venue Dolni Saray with the youngest audience which didn't hide their excitement from the meeting their favourite characters in live.
– I don't even expect to be differently, I always expect bigger and bigger audiences because, really, the whole production 5+ is a big brand which becomes more and more recognizable with the new contents and concepts they introduce, said the actor Zoran Ljutkov, part of 5+ Family.
5+ band and 5+Family stars with their performance "We haven't got a spare planet" with a proven methodology of combining education and play, characteristic for 5+ and meticulously developed in the year-long work with children audience, shared with the children and their parents several important and urgent messages about raising the awareness for healthy environment, human impact upon its preservance and destruction, positive examples in the fight for climate changes and they reminded that we don't have a spare planet and that it is our responsibility to keep it.