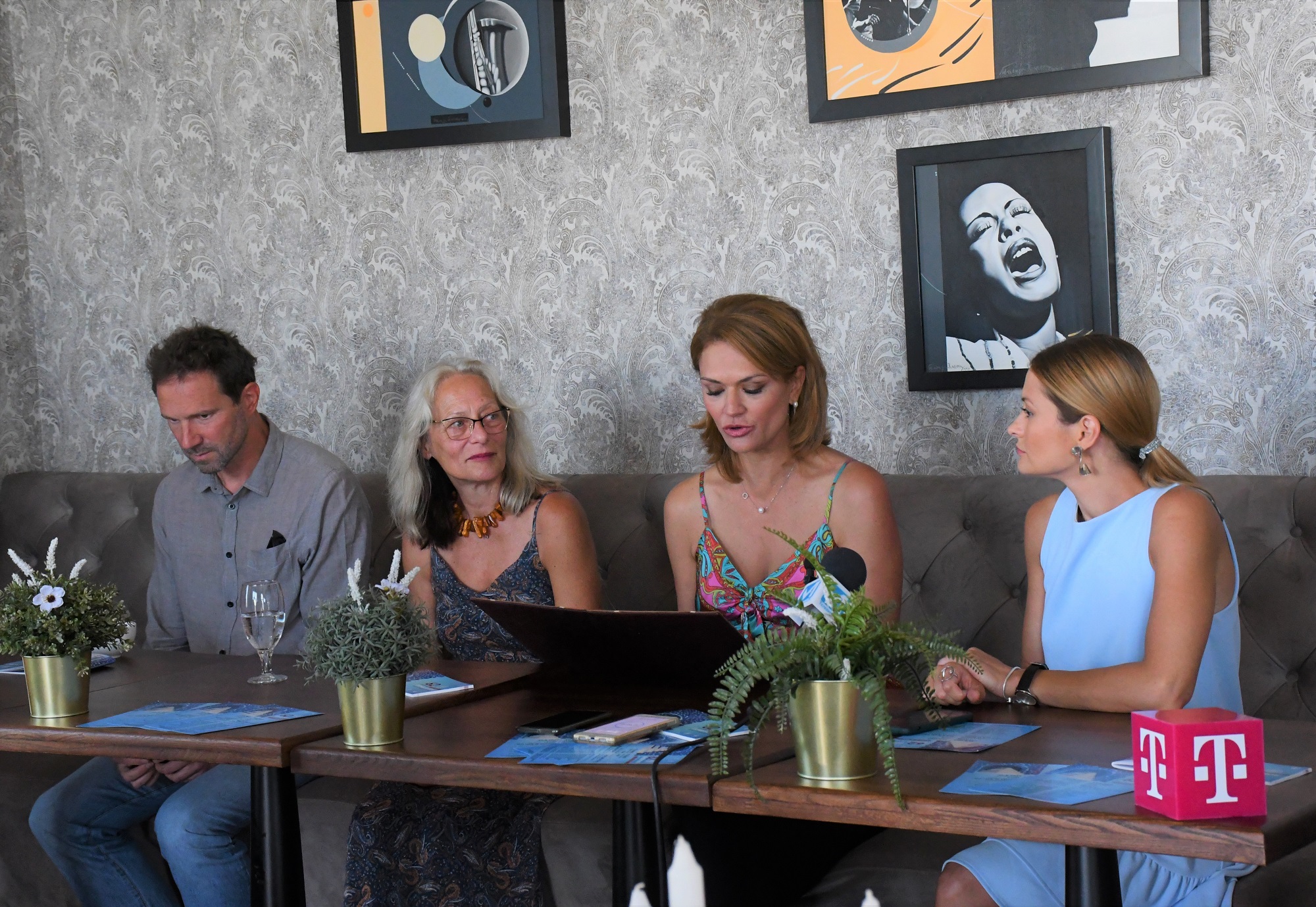 "Ohrid Summer Festival, besides its outstandingly quality music programme offers topmost theatre creations, and the today's play will only confirm the quality that this year the drama programme has and is excellently accepted by the audience. The play "War and Peace
is one of the most attractive for the theatre lovers, and I can freely say that the open-air auditorium at Dolni Saray will be full to the last seat", said the director of NI Ohrid Summer Festival, Natasha Popovikj at the today's press-conference.
According to Popovikj the theatre programme this year offered attractive plays, which made the theatre evenings pass with packed halls.
"Not only for this one, but also for the previous plays the reactions are fenomenal, both by the audience and by the expert critics", added Popovikj.
The selector of the drama programme, Sanja Arsovska, pointed out that "War and Peace" is one of the biggest and most complex works in the history of literature, a work that can be political, historical, love, existential, social. This work, she clarified, is complex and multi-layered in its narrative structure, in the character's psychology and in the meaning of the actions.
"Also, the words making the title of this work mark a state in the human mind, i.e. the constant war with the human passions and desires, spiritual conflicts, as well as the eternal pursuit for peace in ourselves", said the selector Arsovska.
The director Boris Lijeshevic is at Ohrid Summer Festival for the first time with his theatre creation.
"This is a vast novel hard to be set in a single explication, it's hard to put it down in several sentences, it's hard to select what's the most important in it because it's a novel speaking of history, human existence, warfare. In the novel there are whole generations grown up in wartime, which has shaped their destinies' ', said Lijeshevic, explaining that the process of preparation of the play lasted for two months.
The art director of National Theatre Belgrade, Molina Udovichki, said that after a decade she is back at Ohrid Summer Festival with a project which, according to her, is one of the greatest works set on their drama repertoire.
"The whole process of making the play reminds me of sculpturing, from a rough piece you create a truly amazing, filigree product. The play is brave from the aspect of both Tolstoy and the complete product", said Udovicki.
The play "War and Peace" performed by the National Theatre from Belgrade – Serbia is to be played tonight on Dolni Saray at 9 p.m.