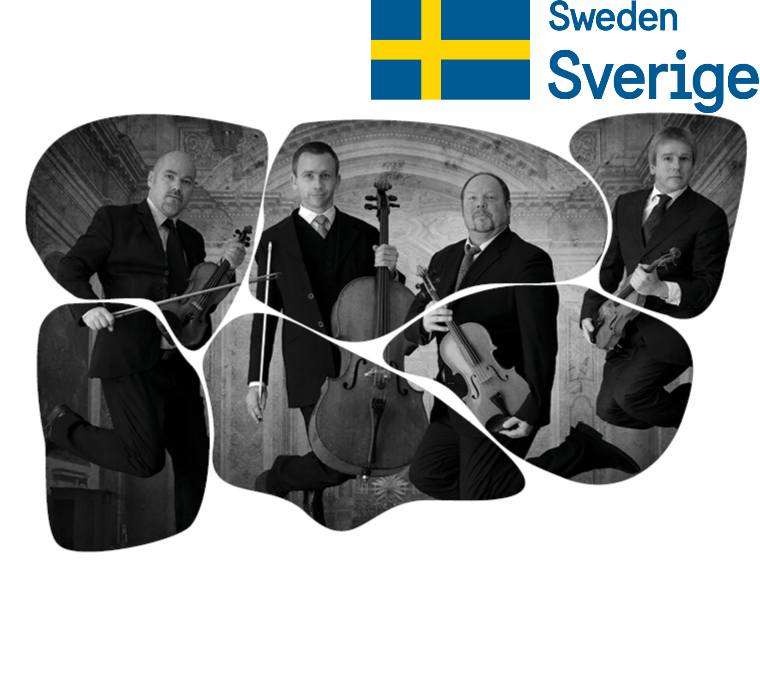 The Swedish quartet Stenhammar tonight performs within the classical repertoire of the 62nd Ohrid Summer Festival. The members of this ensemble, the violinists Peter Olofsson and Per Oman, Tony Bauer on viola and Mats Olofsson on cello will have their concert in the St Sophia church at 9 p.m.
Founded in 1995 the Stenhammar Quartet throughout the years has profiled as one of the most interesting and much respected Scandinavian quartet. Their warm and energetic musicianship together with striking technical refinement have given the opportunity to perform at festivals for chamber music in Sweden as well as in England, Poland, Germany, Denmark, Finland, Algeria India and Japan.
The main emphasis of the repertoire is on Swedish music, but, needless to say, the international repertoire is of course also included. New music has a special place for them and they have commissioned and premiered over 30 pieces by contemporary composers.
The season 2021 included debuts at Beethoven Haus Bonn and also "The Oxford Lieder Festival". SQ has been honored with the Royal Academy of Music's Interpret Price. Since 2017 they have been considered a "Quartet in Residence" at the Örebro University.