Last night, the renowned American actor, producer and director, John Malkovich, provided a unique theatrical experience during the 63rd Ohrid Summer Festival. The audience of over two and a half thousand at the Ancient Theatre in Ohrid enjoyed his brilliant eccentricity and the sheer intensity of his performance in 'Infernal Comedy: Confessions of a Seriel Killer', an exciting theater piece written and directed by Michael Sturminger. The evening's soloists were sopranos Chen Reis and Suzan Langbein, accompanied by the Vienna Academy Orchestra under the baton of Maestro Martin Hazelbok.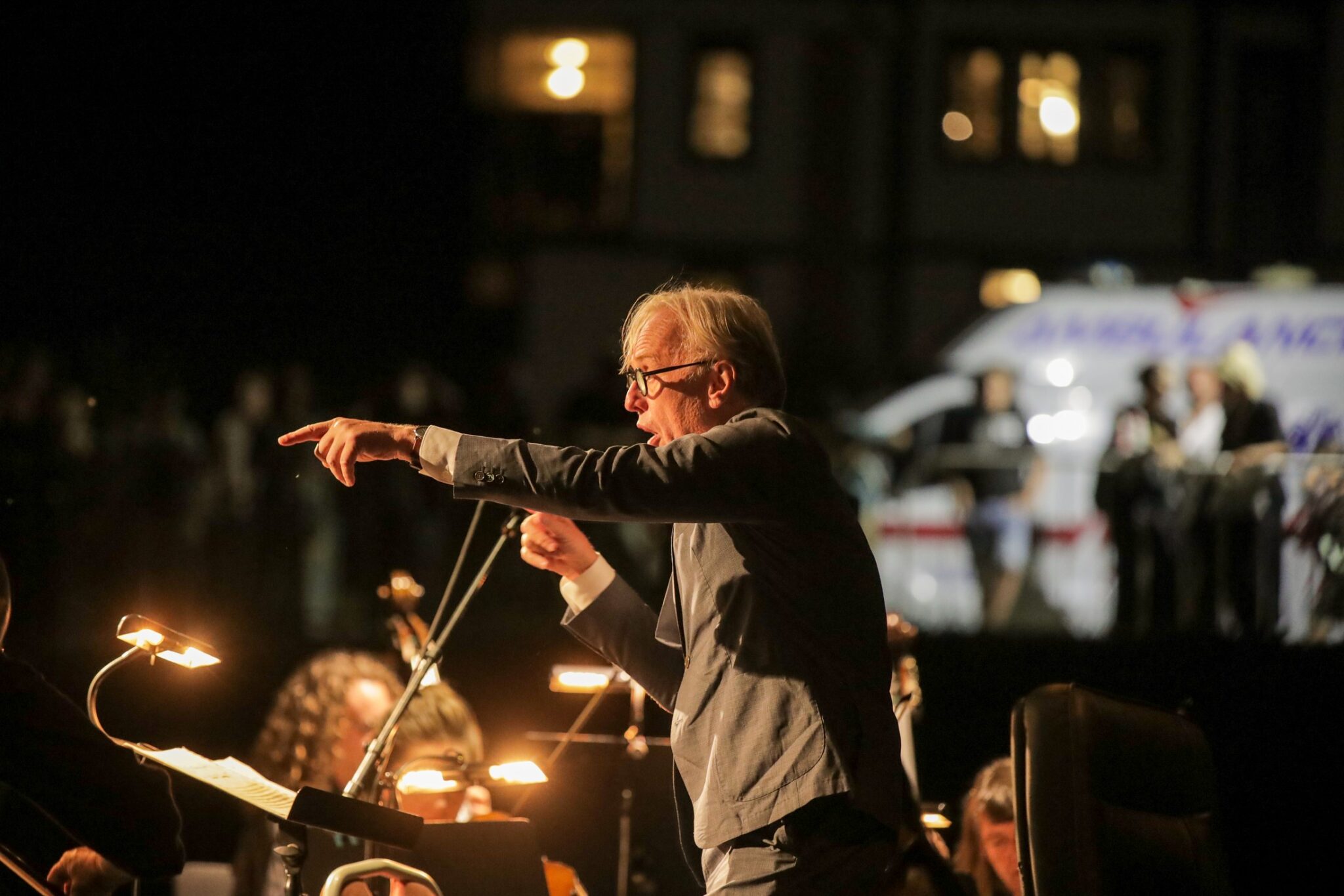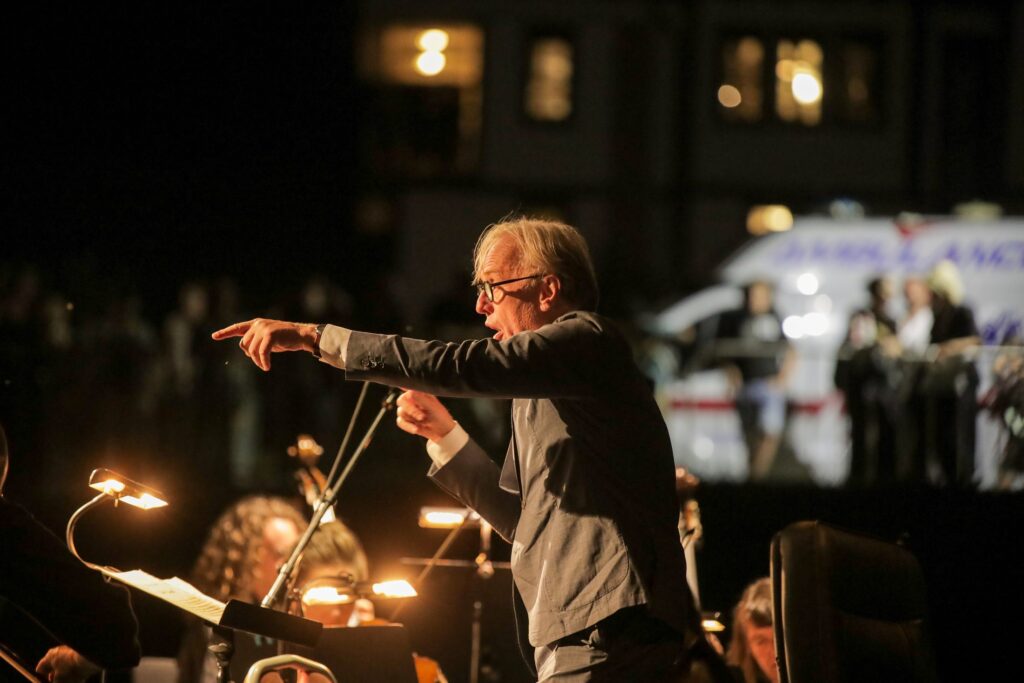 "I love this production as we presented it, as it connects theater, classics and acting, representing something innovative that captivates the audience," said the famous actor John Malkovich, who performed in the country for the first time, precisely at the Ohrid Summer Festival.
The director of the Ohrid Summer Festival, Natasha Popovic, emphasized that the festival is a challenge to grow and become even more significant each year, continuously enriched with new creative constellations that mark its place as the most prestigious artistic stage and a recognizable artistic symbol worldwide.
"I express my gratitude to the Embassy of the United States of America in North Macedonia, the Government of the Republic of North Macedonia and the Ministry of Culture for this exceptional opportunity to enjoy a project with the globally renowned John Malkovich, who will remain inscribed in the festival's history among the most illustrious artists. Through tonight's extraordinary theatrical experience, Ohrid Summer will offer uniqueness, perfection and a magical ambiance," said Popovic.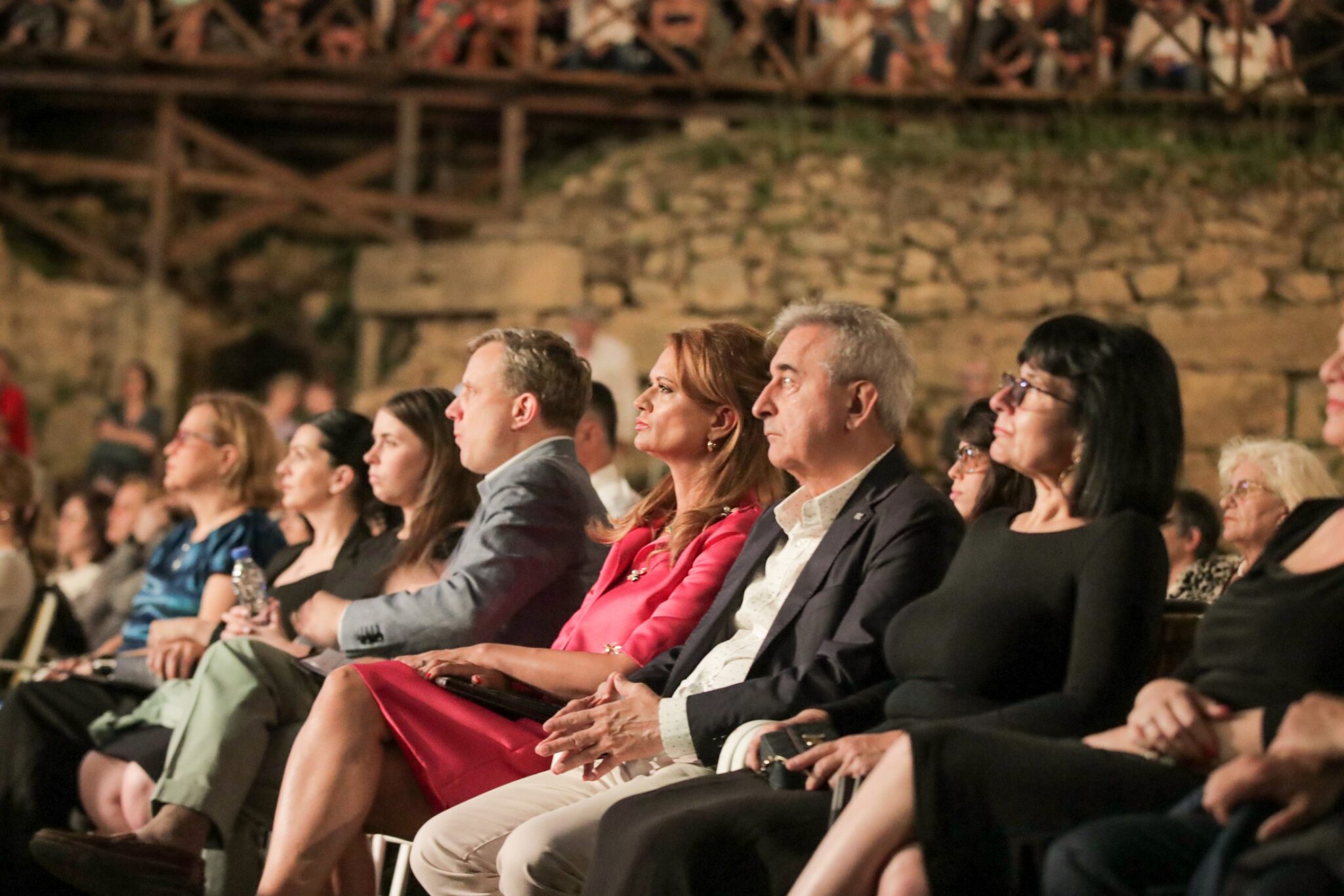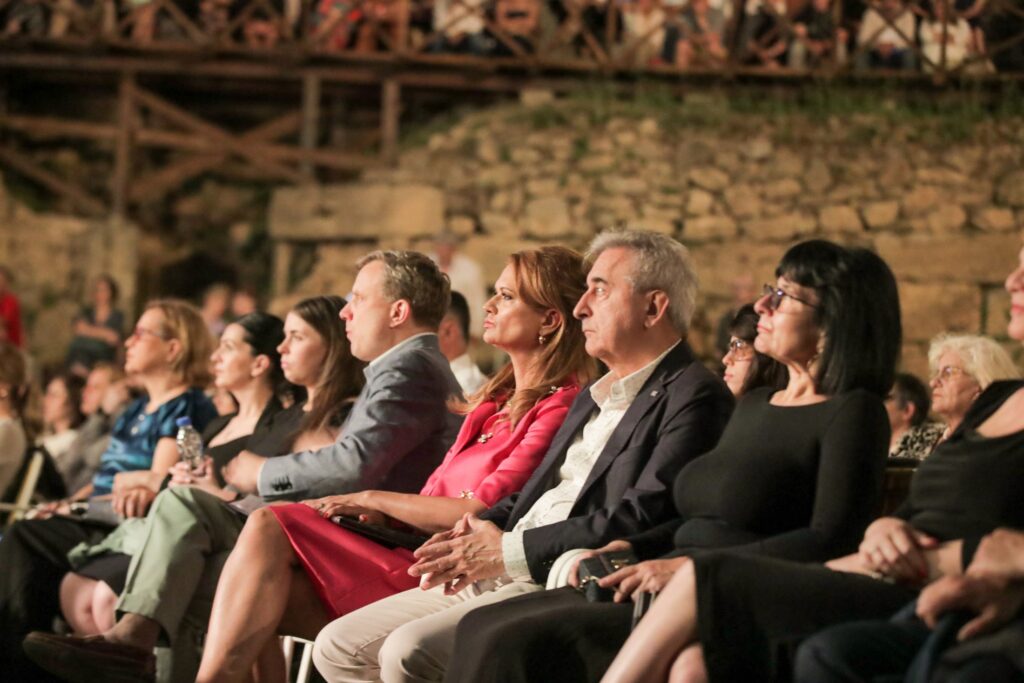 The American Evening at the Ohrid Summer Festival is supported by the U.S. Embassy in the Republic of North Macedonia. Eric Meyer, the Deputy Chief of Mission at the U.S. Embassy in Skopje, stated that the U.S. Embassy has a long history of collaboration with the Ohrid Summer Festival and many other organizations in North Macedonia to strengthen ties through programs supporting civil society and cultural and educational institutions.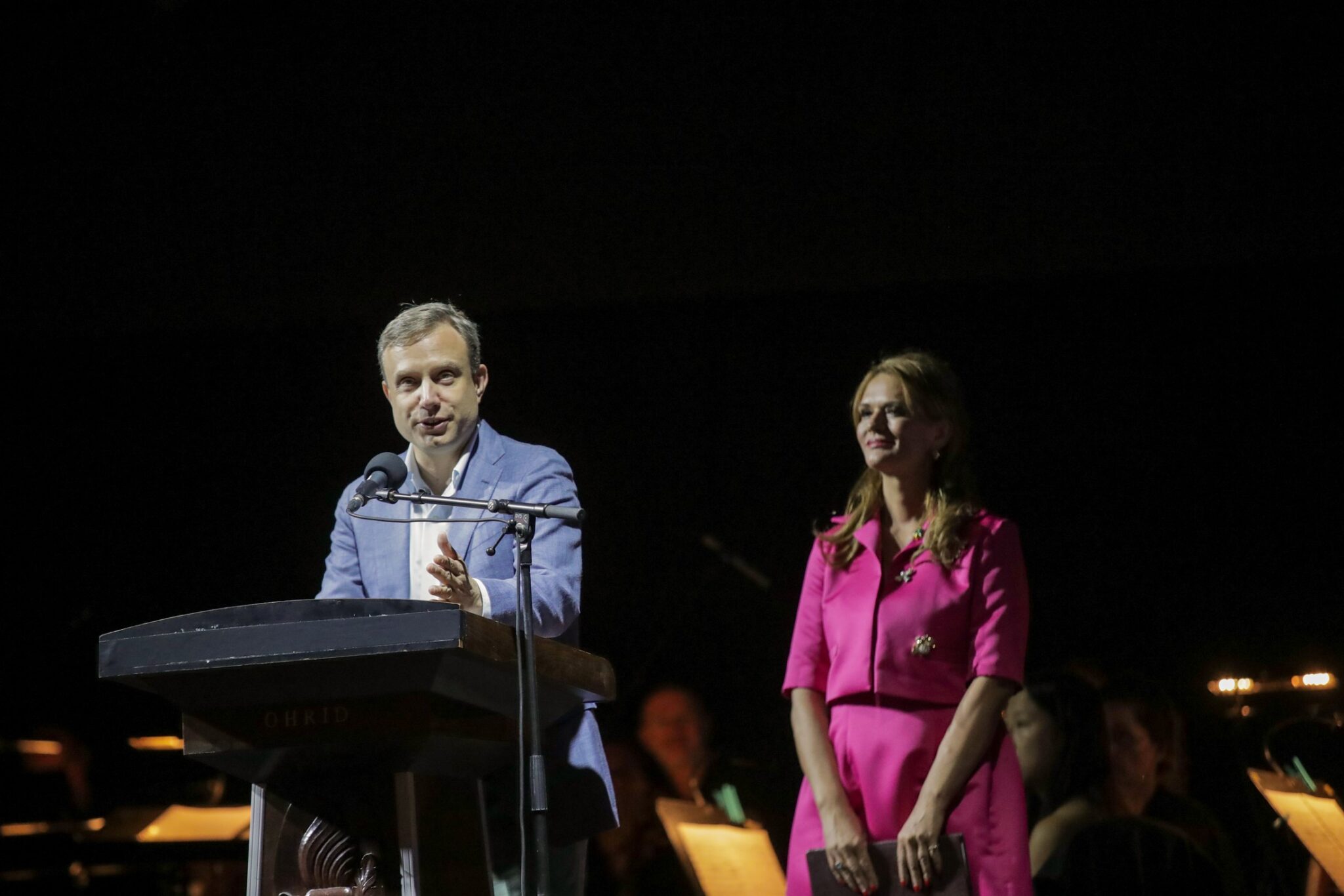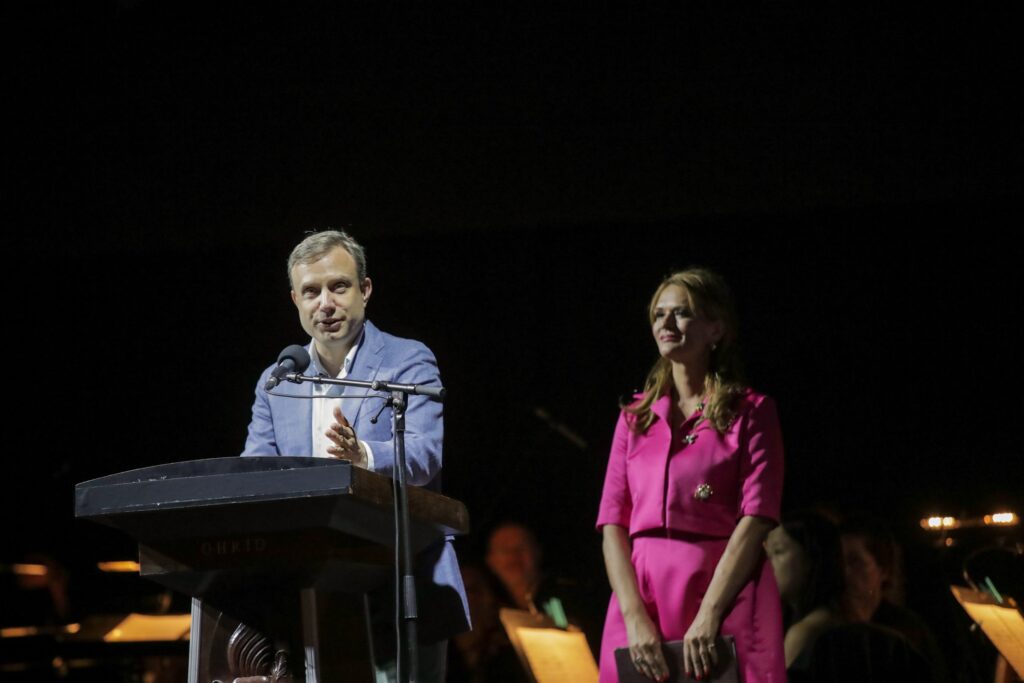 "Over the years, on the stages of Ohrid Summer, we have showcased the greatest cultural treasures, including gospel and jazz music, with performances by jazz legends such as Arturo Sandoval and the classical violinist and virtuoso Shlomo Mintz, among many others. They might have brought American music to Ohrid, but they left with Balkan songs in their hearts," said the U.S. Deputy Ambassador, Meyer.
Hollywood actor John Malkovich's project, the 'John Malkovich Evening', hailed as the most exclusive guest at Ohrid Summer, sparked tremendous interest among the audience. Numerous reservations were made for this event from the entire region, as well as from Brazil, the Netherlands, France, the USA, and many other countries."