Every year, the best of the world of French classical music is interwoven into the program of the "Ohrid Summer" festival. Last night, the festival audience at the "St. Sophia" church had the opportunity to enjoy the French evening with the masterful artists Anne Desombre and Hugo Lecler, who played on the four-hand piano.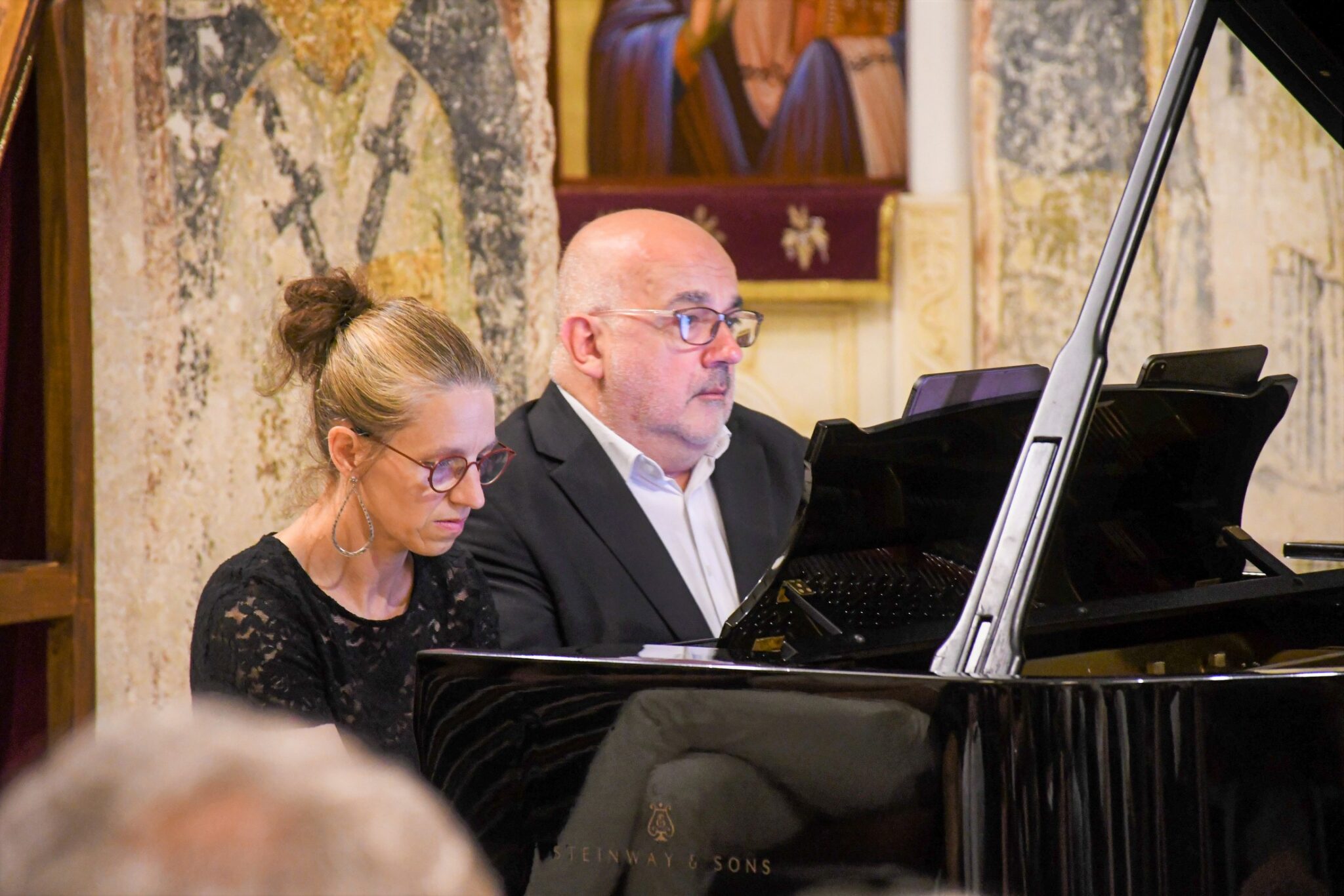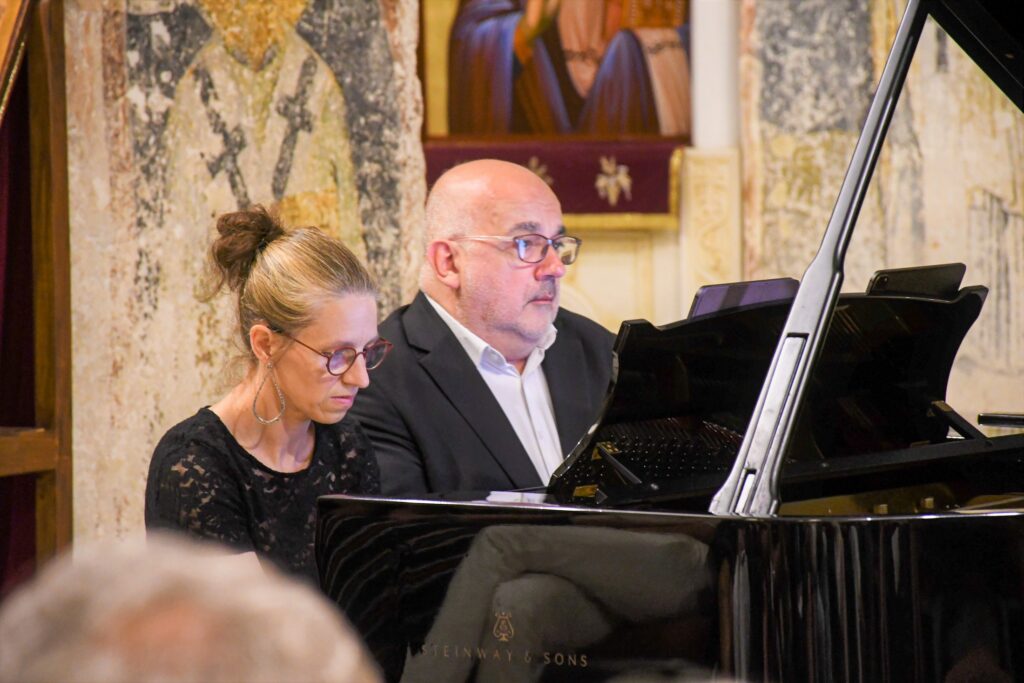 The two pianists showcased their virtuosity through a carefully selected repertoire, including works by Fauré, Debussy, Ravel, Lecler, and Poulenc.
"Piano four-hand is very challenging to play. Of course, the connection with the other member of the duo is essential for a successful performance. It's both exciting and complicated because the space on the piano is the same, but we have two extra hands, making coordination difficult. Fortunately, we are synchronized, well-coordinated, and have excellent communication," said pianist Hugo Lecler.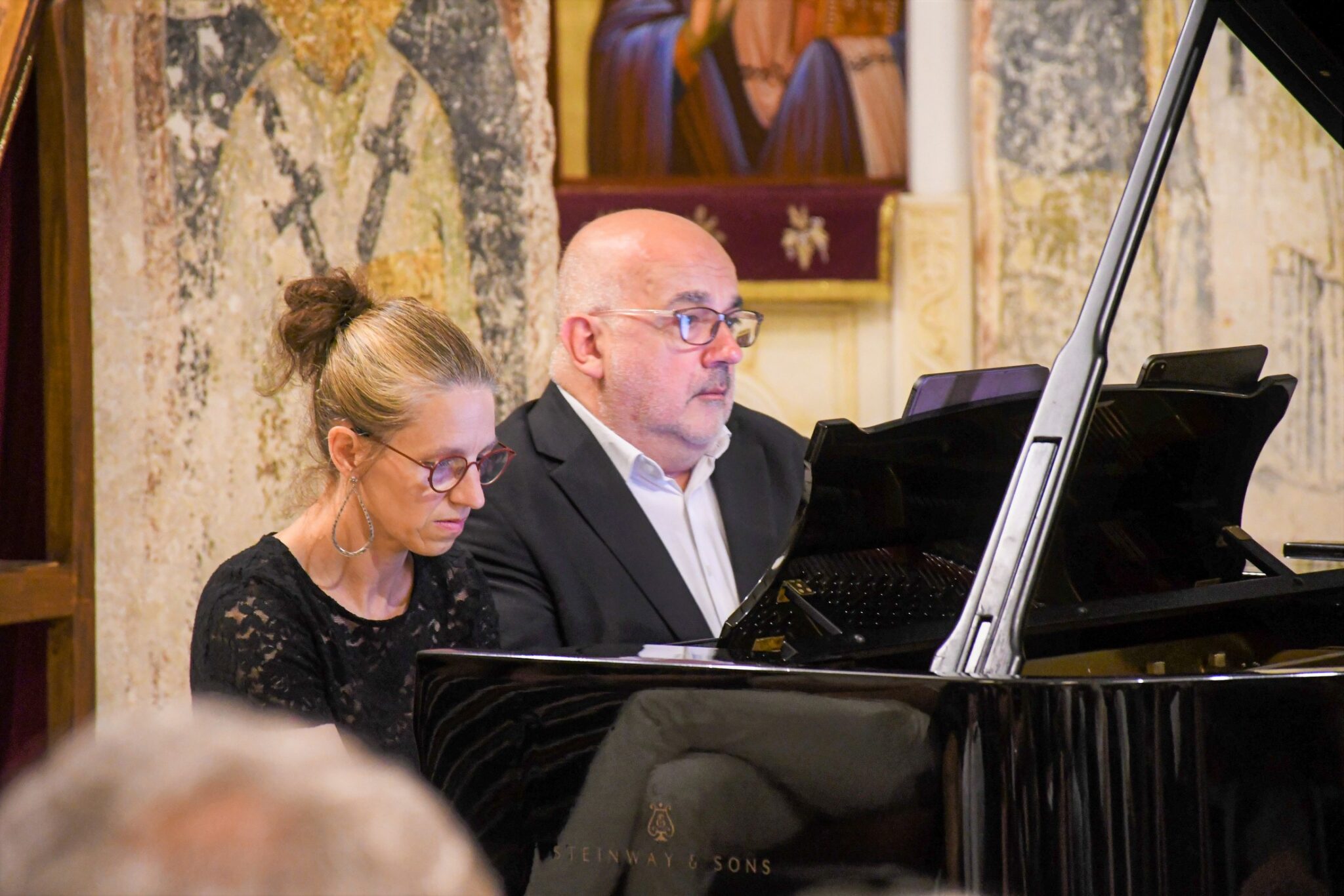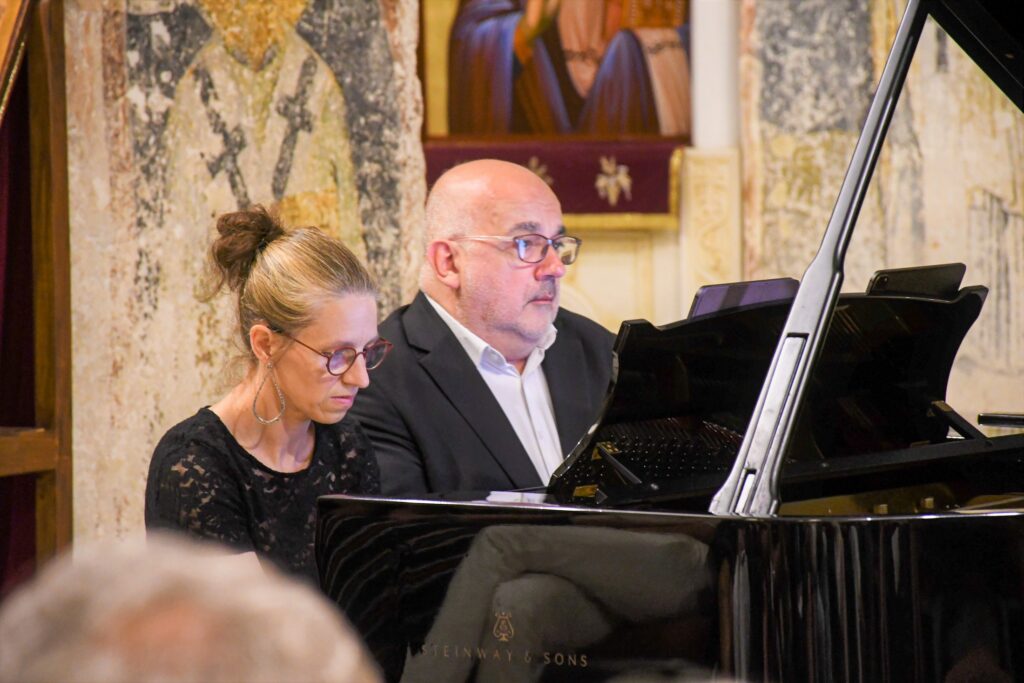 The French evening at the "Ohrid Summer" festival started in 2008 during the French Presidency of the European Union. Since then, it has been held with the support of the Embassy of France in the Republic of North Macedonia and the French Institute in Skopje.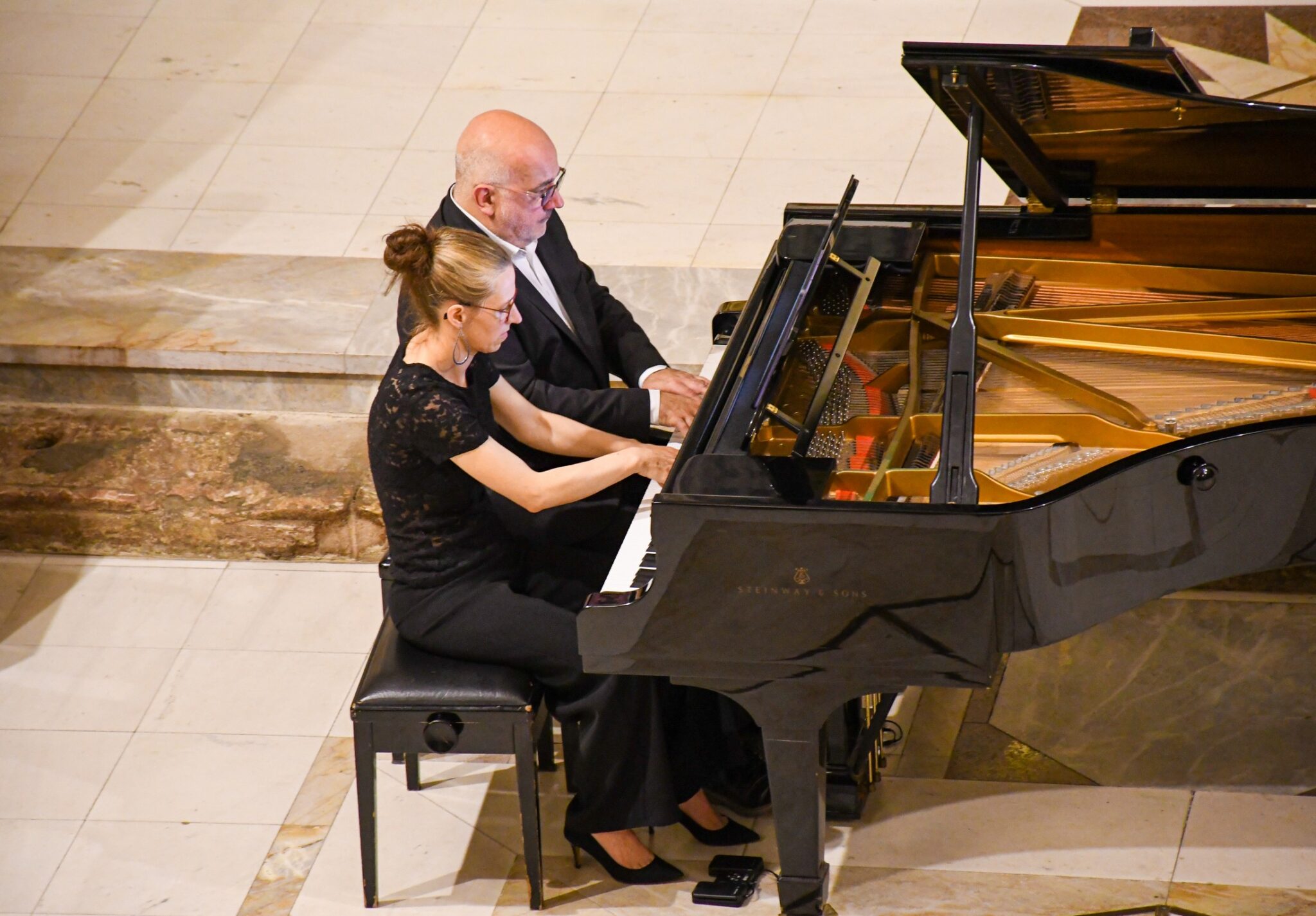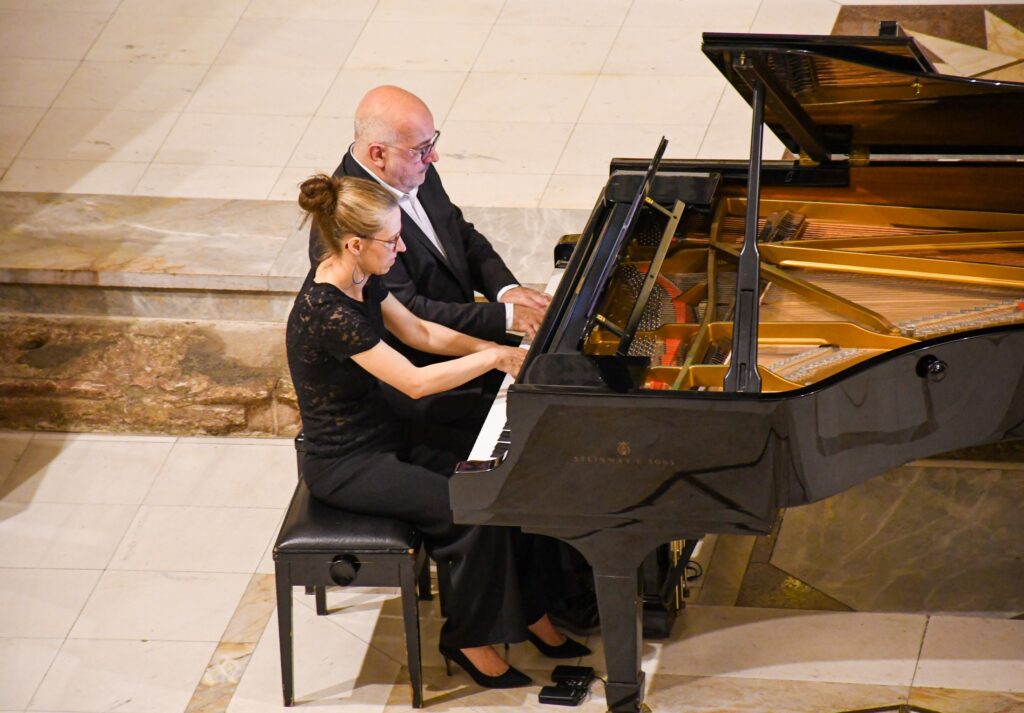 "Over the years, the French cultural presence in North Macedonia has its summer capital, and that is the city of Ohrid. I would like to congratulate Director Popovikj for creating a beautiful festival program marked by significant events such as the opening concert with the great opera singer, soprano Angela Gheorghiu, and the arrival of the international film star, actor John Malkovich. I wish a long life to the 'Ohrid Summer' festival, the biggest cultural event in the country. The French evening has become rooted in the tradition of the festival and over the years has become a privileged moment for the presentation of young and great talents of French music, to the great satisfaction of the audience," said the acting head of the Embassy of France in the Republic of North Macedonia, Emmanuel Gardi, opening the French evening.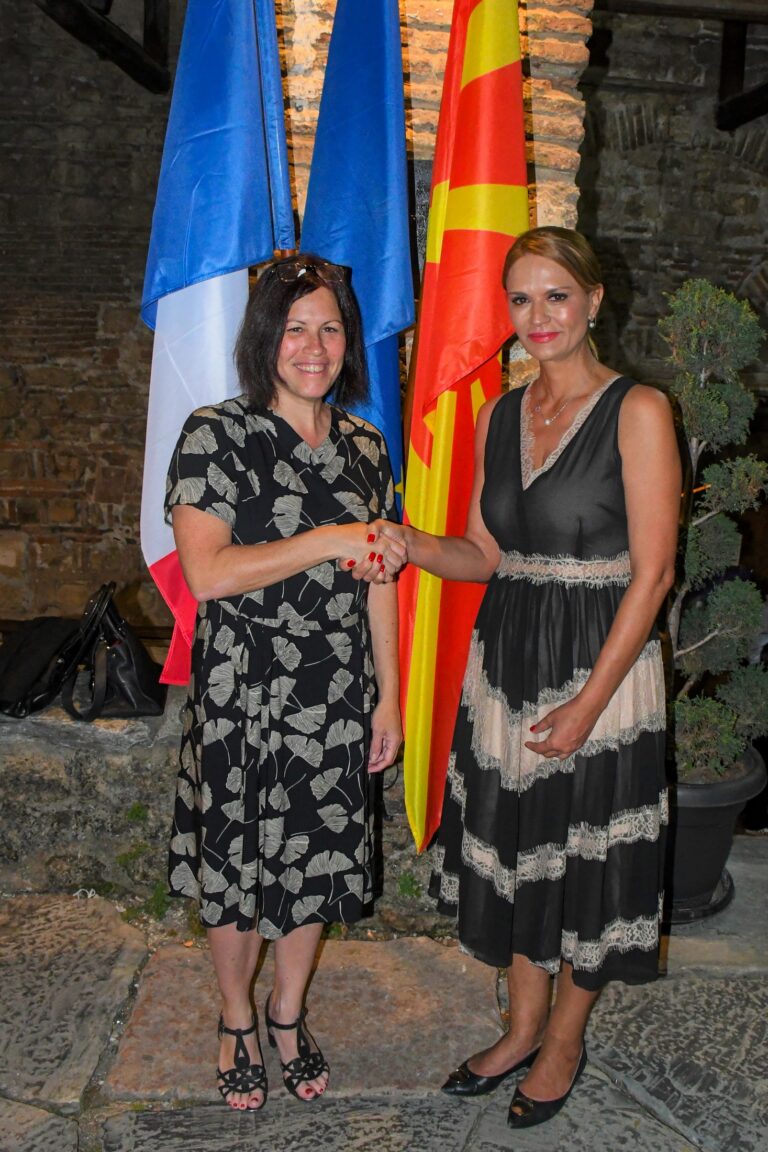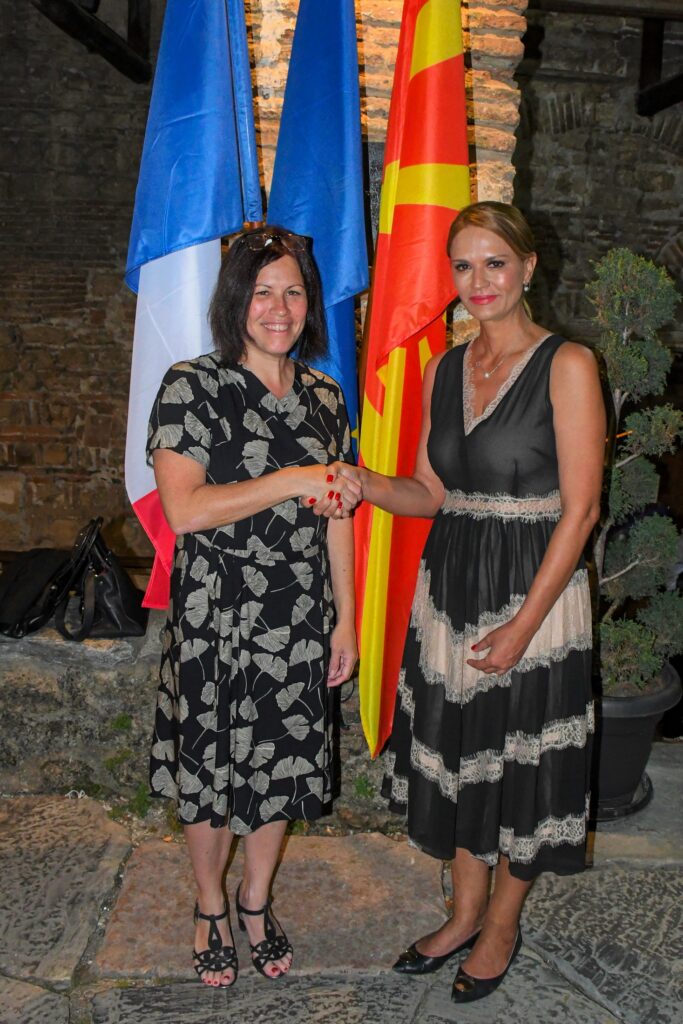 Last year, the audience at the French evening of "Ohrid Summer" enjoyed the enthusiasm intertwined with virtuosity of the young and brilliant musicians from the string quartet "Agate."