Аn evening dedicated to composer Tome Manchev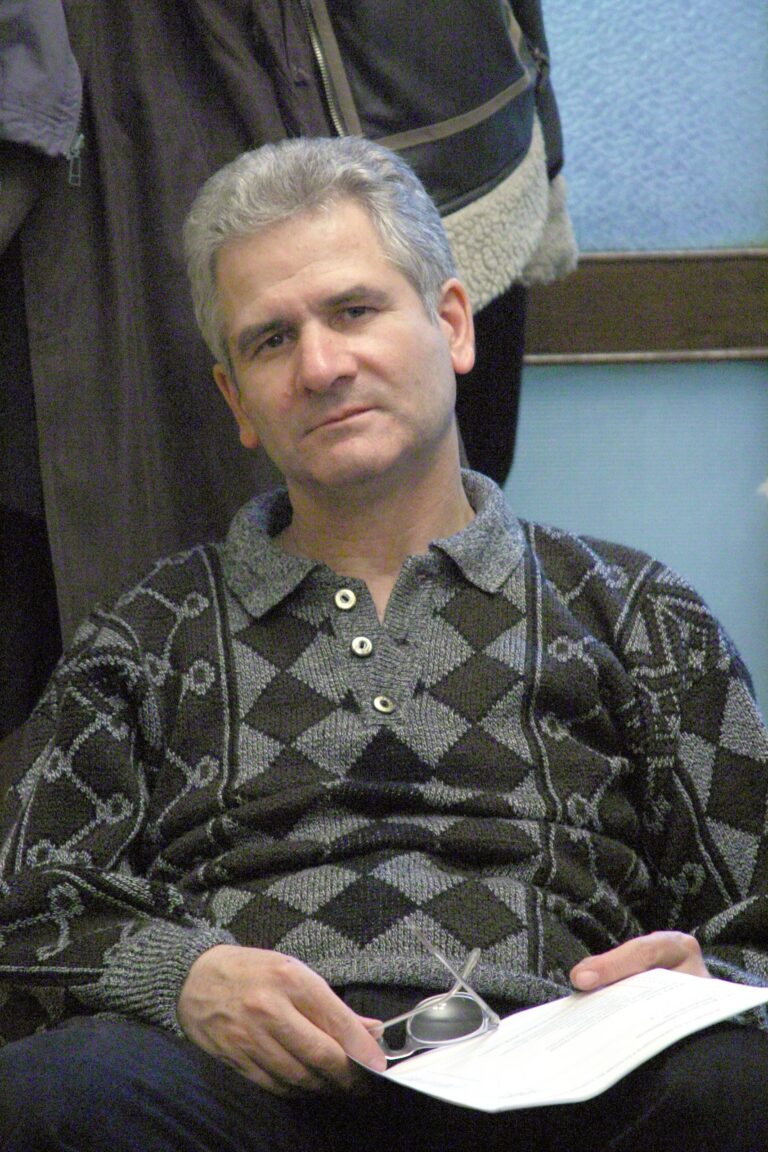 Programme:
Monologue and dialogue for solo bassoon Performed by: Marjan Miloshevski- bassoon Nine miniatures for piano Performed by: Vesna Angelova-Hristov-piano Sanatorium Ballad Performed by: Goran Nachevski-baritone Elena Atanasovska-Ivanovska-piano Sonata Lamentoso for violin and piano Performed by: LjubishaKirovski-violin Maja ShutevskaKirovska-piano Dance for percussion instruments and piano Performed by: Antonie Veskovski-percussion instruments Vesna Angelova-Hristov-piano Concert moderators: Maja Chanakjevikj Valentina Velkovska -Trajanovska
Composer
Tome Manchev (1950- 2020)
 is one of Macedonia most accomplished composers with a distinguished individual style.  His large and diverse opus has been performed, and his works have been recorded and printed both in Macedonia and abroad (Serbia, Croatia, Slovenia, Bosnia and Herzegovina, the Czech Republic, Poland, China, Russia, Ukraine, Albania, Uzbekistan, Austria, France, Australia, USA, Bulgaria etc). Manchev graduated music theory and pedagogy in 1994 and 1995 respectively, continuing to study composition at the Faculty of Music in Skopje in the class of composer Vlastimir Nikolovski. In the period 1980-1981 he completed a study visit at the Music Academy in Prague, continuing to graduate and earn his postgraduate diploma (following an artistic aspirantura) under the mentorship of J. Dvoracek and J. Ceremuga. He earned his doctorate at the Music Academy "Pancho Vladigerov" in Sofia under Prof. Dr. D. Sagaev. During his life, Tome Manchev produced a significant output of works, but dedicated himself to teaching with a great passion to pass on his knowledge to students. His works also include scientific research that was published, and for his work he is the recipient of two lifetime achievement awards, numerous awards for his works and compositions and other accolades.