Stefan Milenkovic-violin; Vladimir Milosevic- piano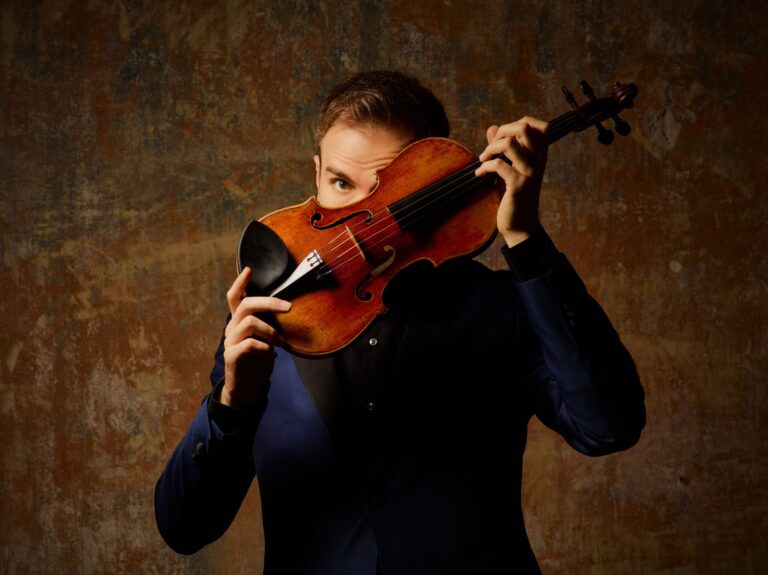 Stefan Milenkovic-violin
Serbia's Artist of the Century, Most Humane Person, and Brand Personality of the Year, violinist Stefan Milenkovich enjoys a prolific career as an internationally sought-after soloist and recitalist, with an extraordinary productive longevity, professionalism and creativity. Established as one of the foremost violinists of his generation, Milenkovich appeared on multiple occasions in some of the world's most celebrated venues and with some of the finest orchestras under the baton of such conductors as Sir Neville Marriner, Lorin Maazel, Vladimir Fedoseyev, and Daniel Oren. Milenkovich started his career at a very young age. He performed for U.S. President Ronald Reagan at a Christmas concert in Washington, DC, at age 10. The following year, he played for Mikhail Gorbachev in Belgrade, Competition (USA), as well as a prizewinner in the International Violin Competition of Serbia. At age 14, he played for Pope John Paul II and at age 16, Milenkovich gave his 1000th concert in Monterrey, Mexico. By age 17, he was the winner of The Young Concert Artists International Indianapolis (USA), the Queen Elisabeth Competition (Belgium), Hannover Violin Competition (Germany), Tibor Varga Competition (Switzerland), Rodolfo Lipizer Competition (Italy), Paganini Competition (Italy), Ludwig Spohr Competition (Germany), and the Yehudi Menuhin Competition (England). Deeply committed to international humanitarian causes, in 2002 Milenkovich received the Lifting Up the World With Oneness Heart award for his humanitarian activities, handed to him personally by the guru Sri Chinmoy. He also participated in a number of gala concerts under the auspices of UNESCO in Paris with such artists as Placido Domingo, Lorin Maazel, Alexis Weissenberg, and Sir Yehudi Menuhin, and was active as the First Child Ambassador during the Balkan wars in early 90'. As a musician of broad stylistic interests, Milenkovich performed with five-time Grammy Nominee rock band Gorillaz аnd recent collaborations include performances with Grammy Award Nominee lutist Edin Karamazov, as well as a musical partnership with guitarist Vlatko Stefanovski and his trio. Firmly dedicated to pedagogical work, Milenkovich taught in collaboration with Itzhak Perlman at the Juilliard School in New York City, NY, and Perlman Music Program, before accepting his current position as an Associate Professor of Violin at the University of Illinois at Urbana-Champaign. Milenkovich is still the youngest graduate of the Music Academy in Belgrade, Serbia, finishing his Masters' studies at 19 years of age, and has completed the Professional Studies program at the Juilliard School in New York City, NY under tutelage of Mrs. Dorothy DeLay. Milenkovich plays a 1783 Giovanni Battista Guadagnini violin.
Vladimir Milosevic- piano
One of the most prominent Serbian pianists of his generation, Vladimir Milošević s graduated from the University of Arts in Belgrade, where he studied with Prof. Nevena Popović. After finishing his postgraduate studies with Popović, he continued with his specialist studies in Italy at the renowned academy, Incontri col Maestro in Imola, with Lazar Berman and Michel Dalberto. Vladimir has been proclaimed the Rising Artist by the New York Concert Artists & Associates and was featured with the NYCA Symphony Orchestra in 2014 at Merkin Concert Hall in New York City. Vladimir performed at some of the most celebrated music halls in Paris, London, Berlin, Prague, Vienna, Tel Aviv, Milan, Rome, Perugia, Venezia, Rennes, Nice, Lyon and Vilnius among others. As the winner of the international competition, Concerti in Villa in Vicenza, Italy, he gave his debut concert at the prestigious Carnegie Recital Hall in New York in 2005. Vladimir toured South Africa (Cape Town, Johannesburg, Bloemfontein, Durban, and Port Elisabeth), Brazil (Porto Alegre, Pelotas, Sao Jose dos Campos), Morocco (Casablanca, Rabat, and Marrakesh), and Australia, performing recitals and giving masterclasses in Sydney, Canberra, and Melbourne. As an active chamber musician, Vladimir performs regularly with a Serbian cellist Dragan Djordjević, Stefan Milenkovich and also with other musicians, including Roman Simović, János Bálint, Dmitry Prokofiev. Vladimir performed as a soloist with Belgrade Philharmonic orchestra, Belgrade Radio and Television Symphony orchestra, Montenegro Symphony, Cape Town Philharmonic, Johannesburg Philharmonic, NYCA Symphony, Wollongong Symphony orchestra etc. He has won many important prizes at international piano competitions in France, Poland, USA, Australia, and Italy. He recorded for TV stations in Japan, Brazil, Canada, and Poland. Vladimir Milošević is Associate Professor of Piano at the University of Arts in Belgrade.
https://www.kupikartizase.com/Events/stefan_milenkovik_ohridskoleto