Vikena Kamenica- mezzo soprano; Merita Rexha Tërshana-piano, Albania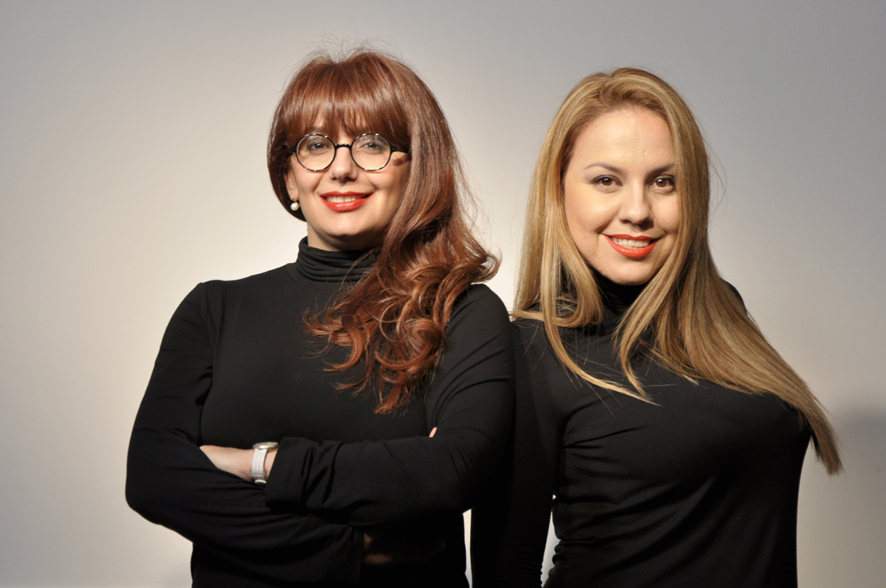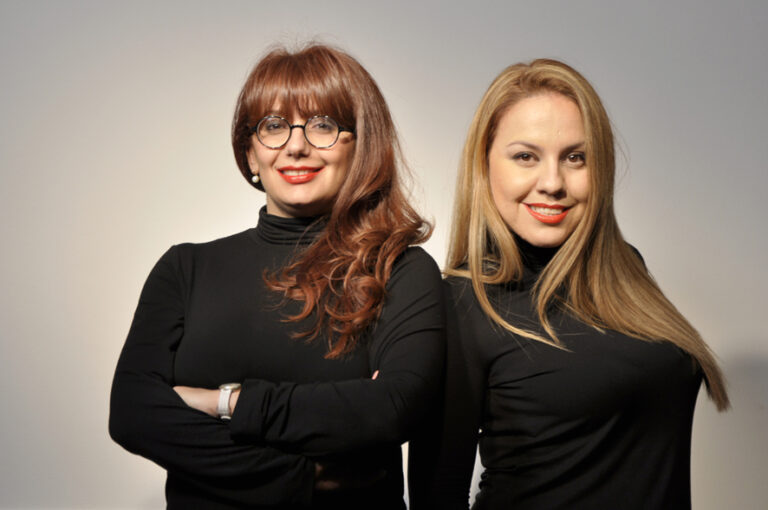 Programme:
Leoncavallo: Mattinata
Schubert: Auf dem flusse from "Winterrreise"
Schubert: Der Lindenbaum
Bizet: Habanera from the opera "Carmen"
Bizet: Seguidille from the opera "Carmen"
Albeniz: Pavana Capriccio
Saint-Saens: "Mon Coeur souvra ta voix" aria of Dalila from "Samson et Dalila"
Granados: El Majo Discreto – Tonadilla
Barbieri: Cancion de Paloma – Zarzuella
Chapi: Carceleras – Zarzuella
Debussy: Clair de lune
Weill: Nana's Lied
Weill: Youkali
Gershwin: The Man i love
Gershwin: S'Wonderful
Gershwin: By Strauss
Harapi: Romanza
Mula: Moj e bukura Arberi – Albanian Song
Jakova: Margjelo – Albanian Song
Vikena
Kamenica- mezzo soprano
Vikena Kamenica is one of the most acclaimed artists of her generation in Albania.  The daughter of two opera singers, Vikena excelled during her undergraduate studies and, in particular, during her graduation at the Tirana Music Academy in 2001.  Between 2004 and 2006, she continued her studies at the CEE Music-Theater in Vienna when she took a Masterclass with Ileana Cotrubas and Bernd Weikl. In 2008, Vikena was awarded the prestigious Sommer Akademie Mozarteum Salzburg grant to study with Alessandra Althoff.  Vikena has won the celebrated Kult award twice, in the category of e Best Singer for her interpretation of Rosina in Rossini's The Barber of Seville and in 2017 for her portrayal of Romeo in Bellini's Capuletti et Montecchi. As of 2001, she is a Soloist at the Albanian National Theatre of Opera and Ballet.  Since then she has performed in a series of roles, including Fidalma in Cimarosa's Il Matrimonio Segreto, Suzuki in Puccini's Madame Butterfly, Flora in Verdi's La Traviata, Anita in Bernstein's West Side Story, Siebel in Gounod's Faust, and the Third Dame in Mozart's Magic Flute. She has excelled on stage with new productions in Bucharest and Timisoara, Romania, as well as at the Festival de Sedieres in France.  Vikena was extremely successful in various roles including Carmen in Bizet's Carmen, Prinz Orlovsky in Strauss's Fledermaus, Meg Page in Falstaff or Maddalena in Verdi's Rigoletto, Giovanna Seymour at Donizetti's Anna Bolena, Romeo in Bellini's I Capuleti and Montechi, Dorabella in Mozart's Cosi fan Tutte, Nicklausse /La Muse at Hoffmann's Tales alongside renowned soprano Inva Mula, and Charlotte in Massenet's Werther alongside the extraordinary Werther of Saimir Pirgu. She recently performed as Dalila in Saint Saens's Samson et Dalila in Paris and portrayed the role of Azucena in Verdi's Il Trovatore. Concerts play a very important role in Vikena's career as she performs works by Manuel De Falla, Vivaldi, Pergolesi, Dvorak, Brahms and Wagner. It is worth mentioning one of her most recent concerts in which she appeared alongside famous Albanian pianist Merita Rexha Tërshana, performing Schubert's  Winterreise. Vikena is also well-known in Albania as a jazz singer and for her performances in musicals, and, as such, she regularly makes guest appearances on various TV stations.  These were followed by performances as a solo singer with Theater International – Musical in a wonderful selection of musical pieces celebrating 100 Years of Broadway, as Esmeralda in Notre Dame de Paris, Mrs Montague in Romeo and Juliette, Mama Morton in Chicago, etc. She has worked with some of the most prominent conductors – David Reiland, Ricardo Casero, DejanSavic, Marco Berdondini, Vittorio Parisi, Fabio Pirona, GuiseppeFinzi, Manfred Mayrhofer, André Bernard, DeniolaKuraja, Bujar Llapaj, Ermir Krantja, John Yaffe, Davide Cresenzi, Gloria Isabel Ramos Triano, Jerome Devaud, Martin Zeller, Jose Ferrara Lobos etc. Vikena Kamenica enjoys a generous following in the country and is a much loved artist for the Albanian public.  She is a chameleon of the musical stage of the country and has a highly artistic personality.
Merita Rexha Tërshana-piano
Widely considered by critics, media and the public as one of the most predominant and active artists in Albanian territories, Merita Rexha Tërshana continues a career long full of national accomplishments. Winner of an impressive number of national awards in particular Performer of the Year at the Contemporary Albanian Music Festival (1996) awarded by a French composer G. Boeuf led jury, Performer of the Year at the Kult Award (2010, 2016) after being nominated for 6 consecutive years. Born in Tirana, she graduated from the University of Arts in Tirana as part of Prof. Margarita Kristidhi's class, she undertakes numerous post-graduate courses in Germany from acclaimed professors like Paul Badura-Skoda and Till Engel. Tërshana has been working at the University of Arts in Tirana since 1994, firstly as accompanist and then being promoted to a pedagogue in 2002.As a soloist she has played along numerous orchestras including that of the Albanian Radio Television (RTSH), University of Arts, Theatre of Opera and Ballet, Philharmonia Orchestra of Tirana and Philharmonia Orchestra of Kosovo under the direction of well-known Albanian and foreign conductors such as B. Llapaj, A. Lepuri, J. Barbullushi, L. Quadrini, N. Marin and D. Savic among others. Additionally Merita Tërshana has been invited as a soloist to prestigious and renowned chamber music festivals in Albania and Europe, namely Schleswig-Holstein Musik Festival (Germany), Bregenz Festpiel (Austria), Grosseto Musica Festival (Italy) etcetera and to festivals in the region. Merita Rexha Tërshana has been the first performer of a great number of piano pieces from Albanian composers and in 2009 she recorded a CD with Schumman's works and 2 CD's with works from Albanian composers. She currently teaches a piano class at the University of Arts in Tirana.