"Ohrid is wonderful. I did not know that, it is so unique and exceptional, I'm just delighted, "said the renowned virtuoso of violin Stefan Milenkovic from Serbia, during his walk through the city with a professional tourist guide.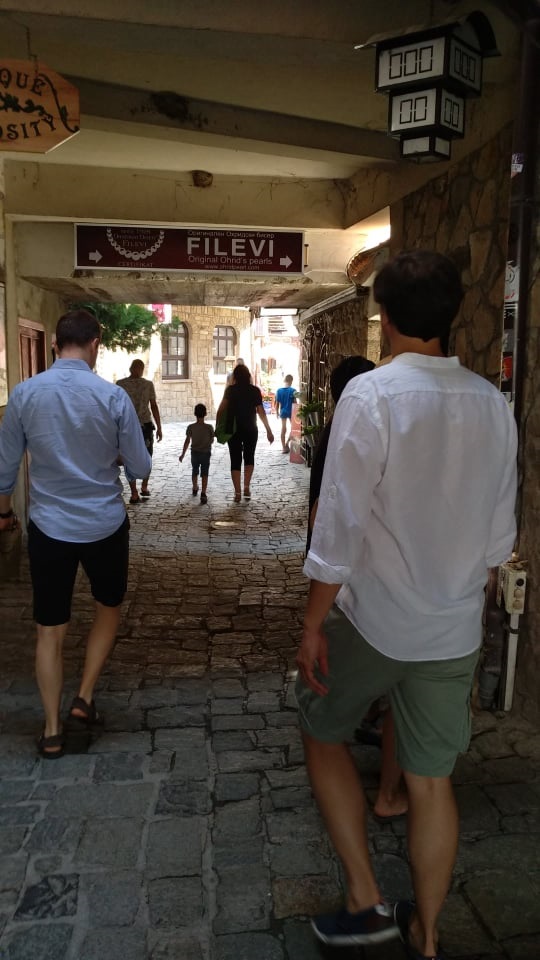 Together with his colleague, the pianist Vladimir Milosevic they were delighted from the cultural and historical treasure in the old part of the city.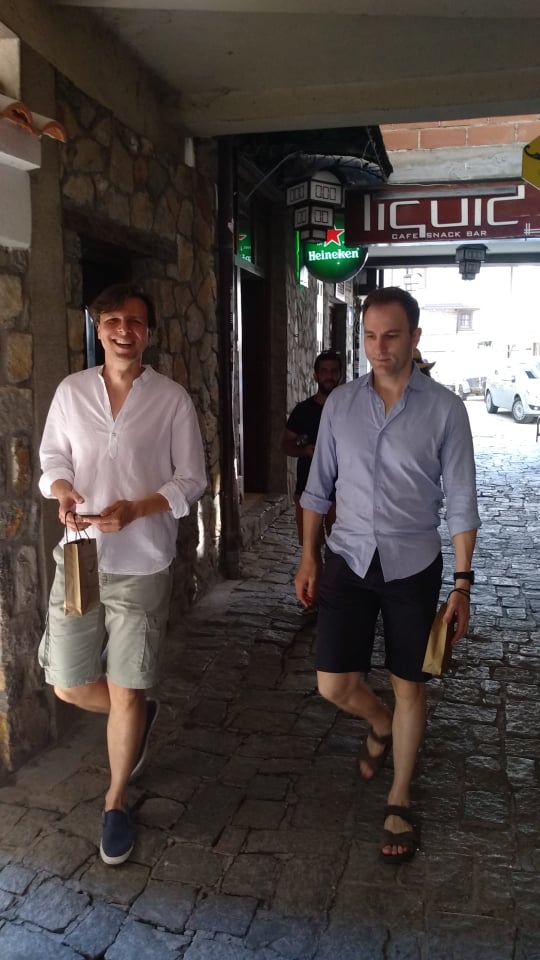 – I have been in Ohrid many times, I have performed at concerts, but I have never had the opportunity to walk and hear these facts about the 365 churches, about  the first quarantine in Europe, for the oldest museum and university before Bologna, about the saints Clement and Naum . I am happy that I had this opportunity provided by the Ohrid Summer Festival, said Milenkovic.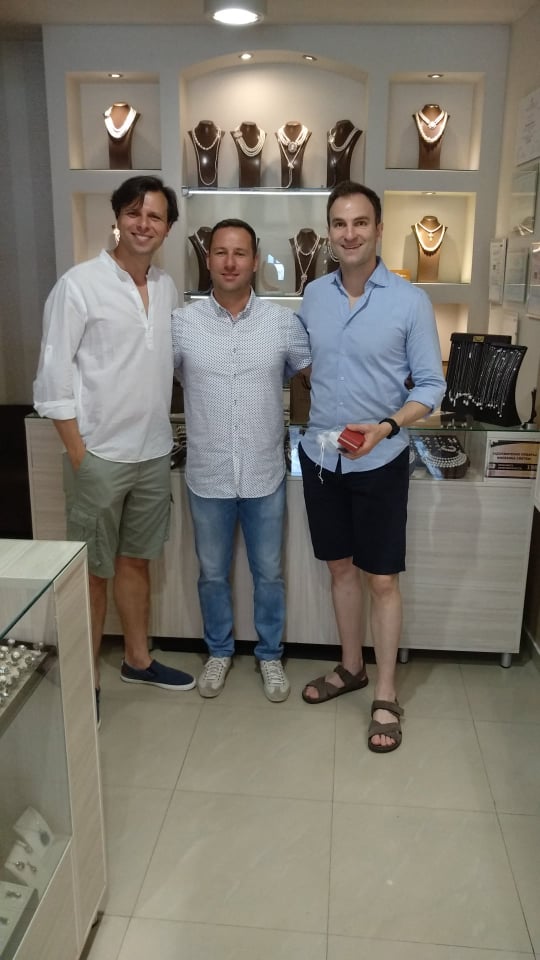 –
And I also was in Ohrid, but I did not walk through with a professional tour guide. This is a wonderful opportunity to get to know the culture, tradition and history of this so special, beautiful city. I am happy that I had such an opportunity, said Milosevic.
With a great interest the two top musicians heard the centuries-old story about the Ohrid  pearls from the Filevi family. Mihailo Filev as a good host gave them pearl cuffs for a memorial from Ohrid.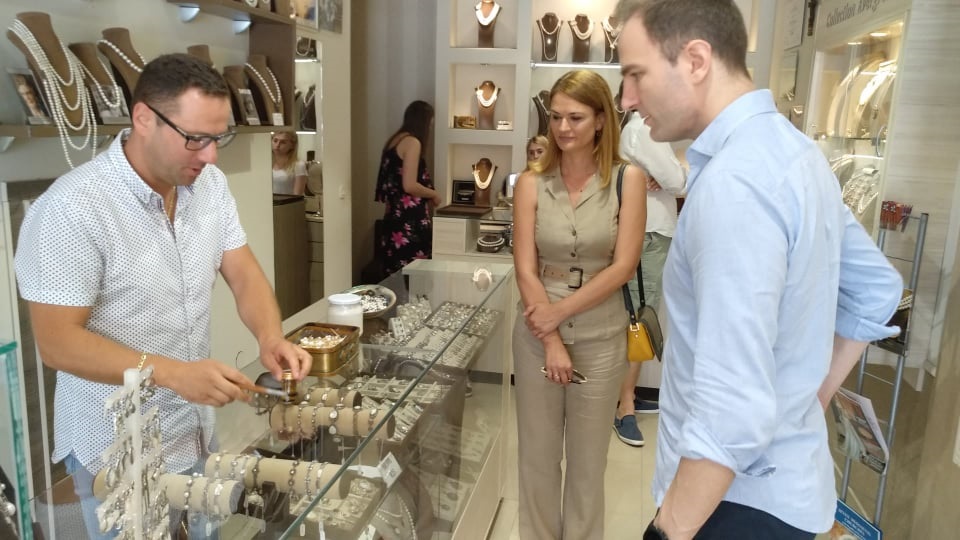 –
I am delighted with the Ohrid pearls and the way of their production. I am very grateful for this gift and I will talk about the hospitality everywhere in Ohrid, said Milenkovic.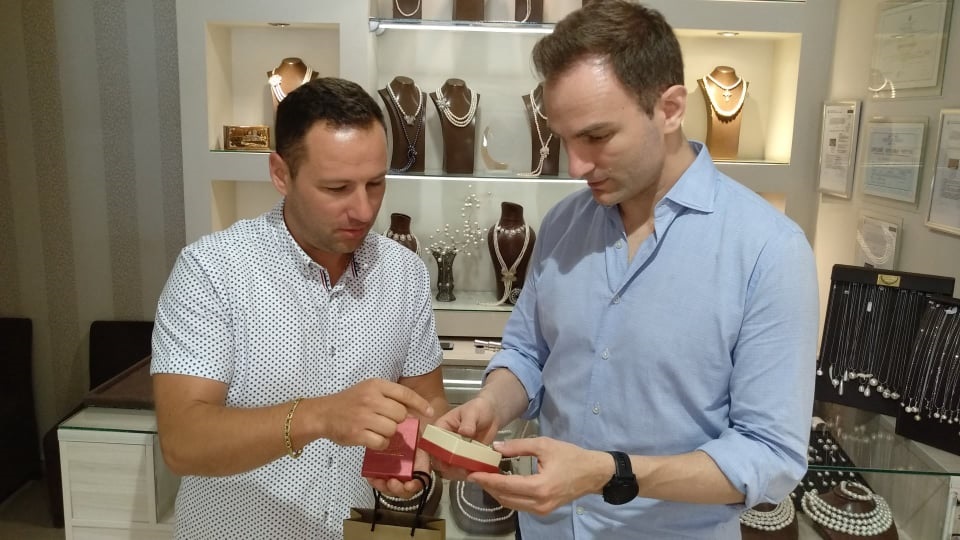 The Ohrid Summer Festival this year for the first time introduced a tourist guide for the artists. The goal is , the  top world musicians and actors to hear the story of the ancient Ohrid and to carry and share unforgettable memories.