The brilliant-virtuoso Russian pianist Alexander Shtarkman performed at the Ohrid Summer Festival last night with a two-hour concert that was a real pleasure for the audience and once again confirmed that music is the most sublime art that can touch the human being when interpreted by a great artist.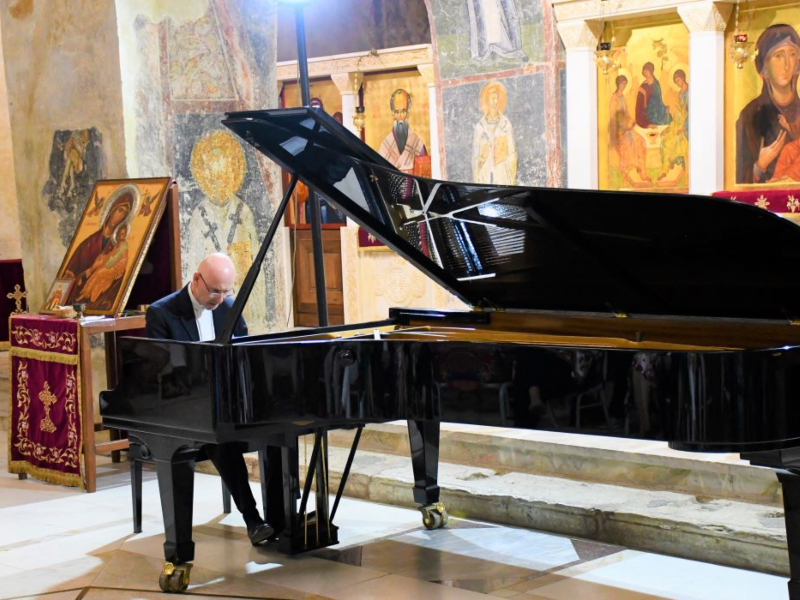 Shtarkman mastered the piano with great ease and for his music on the concert podium in the church "St. Sophia" he was awarded several times with standing ovations and three encores of the audience, including the Ambassador of the Russian Federation to the Republic of North Macedonia Sergey Bazdnikin and Minister for Culture, Irena Stefoska.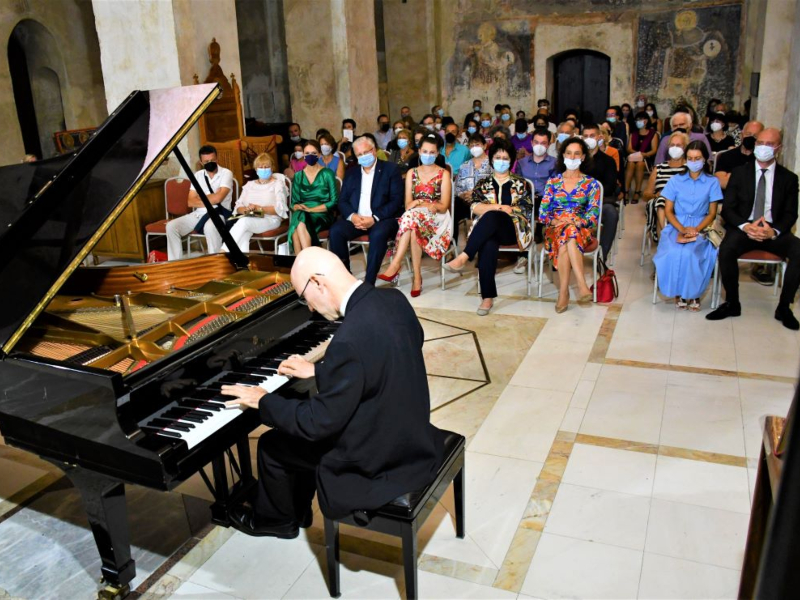 – I still can not process how I feel because the concert has just ended. A beautiful city in a beautiful country with wonderful views, everything is really special. I think that is exactly what allows the audience to absorb, taste the music and help to understand it more deeply. I have been to Ohrid several times, but I have not performed at the "Ohrid Summer" so far. The honor is huge, Shtarkman said after the beautiful concert night at the Ohrid Summer Festival.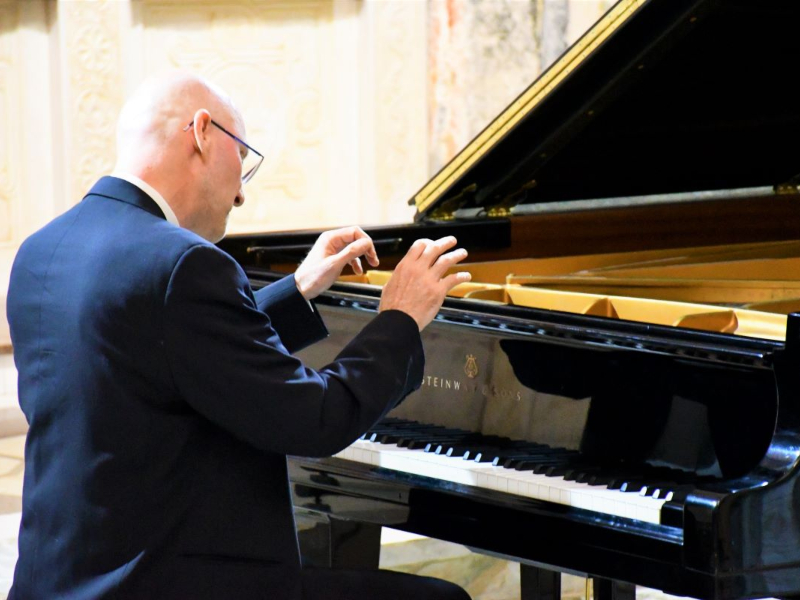 His performance of "Sonata in G-dur K.238 by Wolfgang Amadeus Mozart, Beethoven's" Sonata No. 3 h-moll op.38, the composition "Mirrors" by Maurice Ravel, as the three passages from the work "Petrushka" by Russian composer Igor Stravinsky was adorned with sensitivity, soft refinement, beauty of sound and stylistic persuasiveness.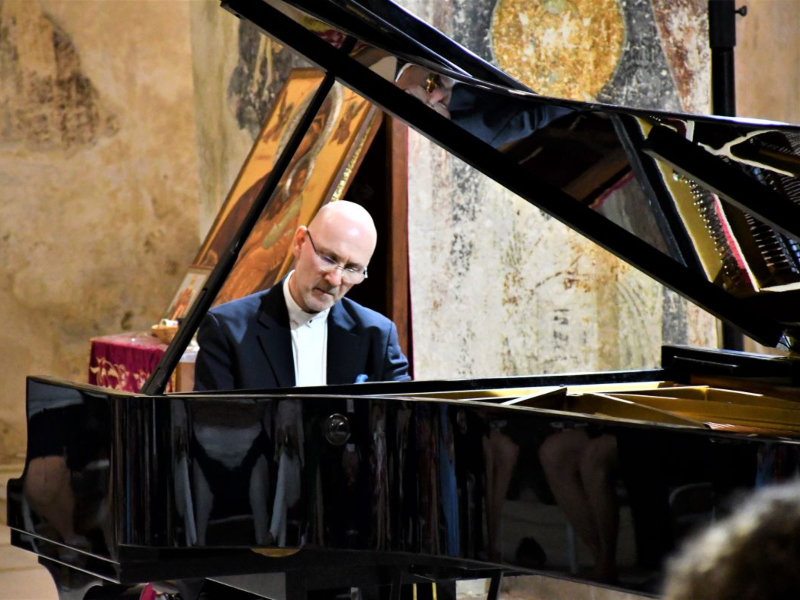 Alexander Shtarkman is one of the world's most musical elite piano masters. Apart from Europe, he also performs in Asia, USA, as well as in South American countries. His piano artistry during his debut performances in Los Angeles, Chicago and New York has received numerous accolades from audiences and music critics.