Works of classical romanticism filled with a lot of imagination and sensitivity in which elements of Czech folklore are woven were brought last night by the string quartet "Wihan" performing on the Czech evening as part of the Ohrid Summer Festival.
This traditional evening is held in cooperation and with the support of the Czech Embassy in Skopje, and the honor to open and announce high-ranking artists had the Czech Ambassador to the country, Miroslav Toman.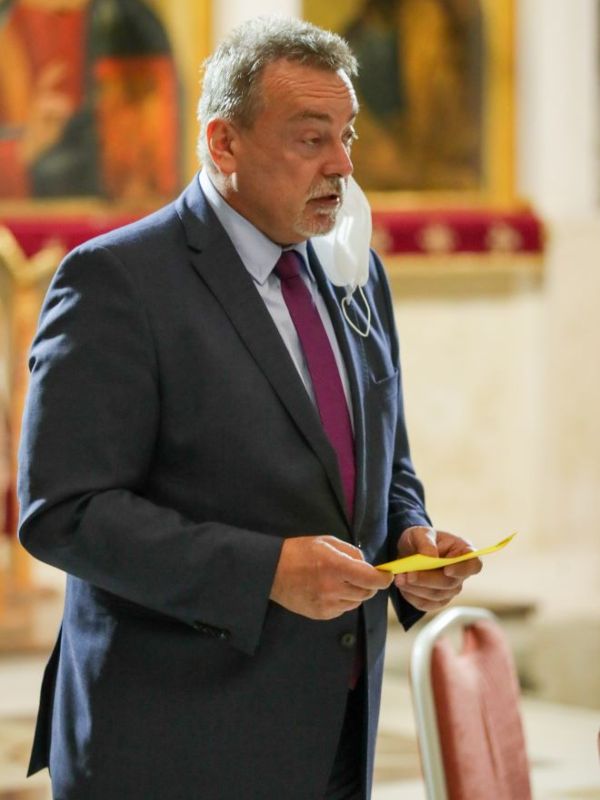 – We must not focus exclusively on the pandemic, we must live. That is why I think it is important to support cultural cooperation, even in these difficult circumstances. I think the best proof that we are not giving up is our presence here tonight. Many thanks to the Minister of Culture of the Republic of Northern Macedonia who is with us tonight. We greatly appreciate your support and cooperation with us. Also sincere thanks to the organizers of the Ohrid Summer Festival for their invitations to Czech artists. In the 61-year existence of this festival, Czech artists have performed 15 times, and the "Wihan" quartet that we enjoy tonight is here for the second time, said Ambassador Toman.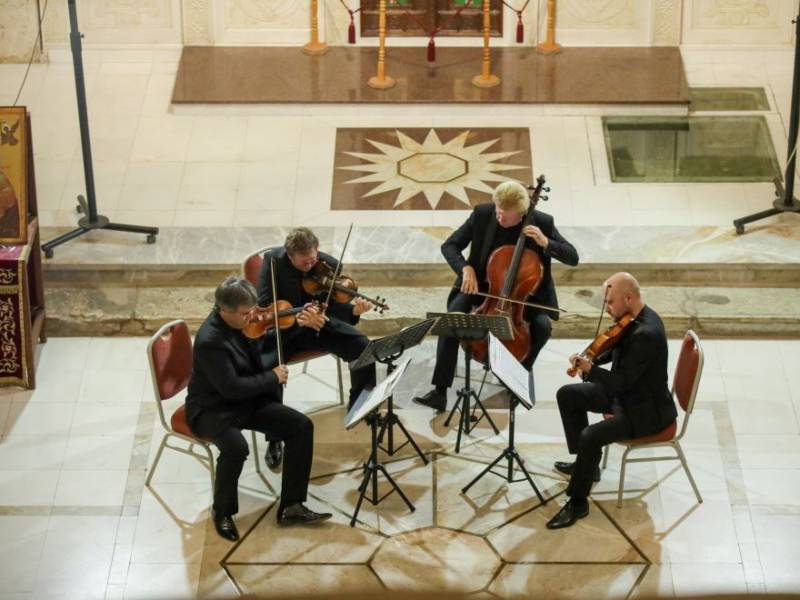 The world-renowned Czech string quartet Wihan performed compositions by Bedzih Smetana, Antonin Dvorak and Boguslav Martinu.
– I performed at the Ohrid Summer Festival 27 years ago. From those moments, I mostly remember the acoustics of the church "St. Sophia" in which I played music even then. The acoustics are beautiful, really great, especially for chamber music. "After so many years, I do not remember the repertoire, but I remembered well this church, the beauty here, the hospitality of the people and how the concert was enjoyed by the audience," said violinist Leos Cepicki.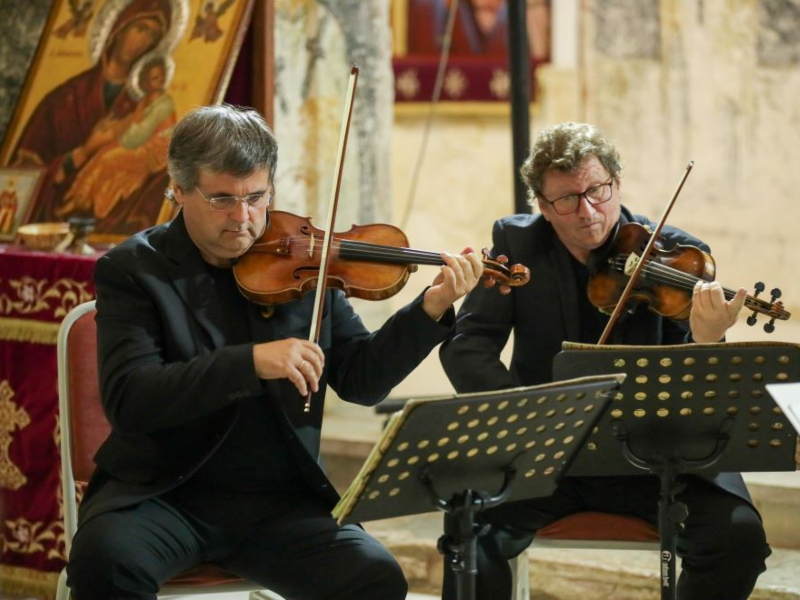 Just as the festival audience enjoyed the impressive concert last night, so did the Czech artists on the concert podium performing the works of the program.
"We were supposed to perform in Japan in September, but also several times in the United Kingdom, but everything has been rescheduled for the future due to the current situation with the pandemic," said Jakub Cepicki.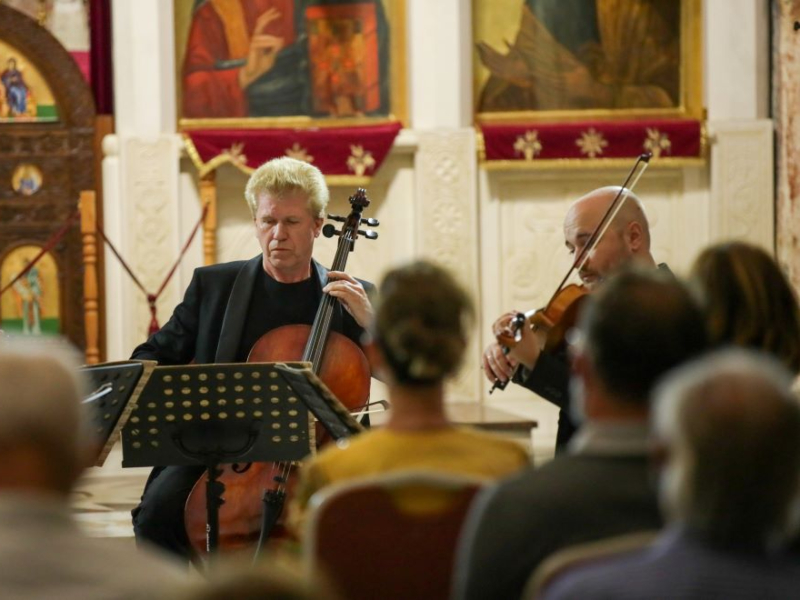 Last night's concert of the string quartet "Wihan" within the traditional Czech night of "Ohrid Summer" was followed by the Minister of Culture of the Republic of North Macedonia, Irena Stefoska.
On this occasion, the Czech Embassy, ​​in front of the entrance of the Cathedral Church of St. Sophia, prepared a small exhibition, namely a reproduction of the exceptional mosaic of Saints Cyril and Methodius, which was recently exhibited in the Basilica of St. Hostin in Moravia.